Get the dealers selling the BMW X3 to contact me with their best deals.
13.8km/L
181bhp
13.5km/L
248bhp
13.5km/L
248bhp
Tel: 64731119 / 92261119

Tel: 68467920 / 88222221

Tel: 67441900 / 98808838
Showing 3 dealers selling this BMW X3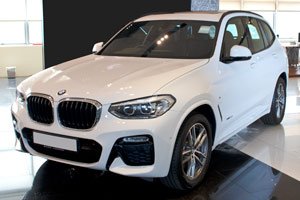 BMW X3
4 stars - based on 1 reviews



My friend let me drive his X3, At first it didnt look very sexy. Nothing much but then the autotailgate with the foot sensor makes loading things into the boot when your hands are busy. The 360 degree camera which i could view from the hand phone app was amazing i can see who is parked beside the car etc. you could also start the car with your apple watch! Handling of the car was smooth. The turn felt comfortable with no sliding. It was so smooth that i was not paying attention to the speed and i was already over the speed limit. I know its the luck of the draw, i heard this car has aircon problem.
Read More »


Topic Title
Replies
Last Action