Distributor
Hotline
Built in

Czech Republic

(launched 2018)

Pricelist
08-Apr Pricelist
| | | |
| --- | --- | --- |
| $155,900 | | |

$14,100 /yr
15.8km/L
148bhp
6-speed (A) DSG

| | | |
| --- | --- | --- |
| $168,900 | | |

$15,100 /yr
15.8km/L
148bhp
6-speed (A) DSG

| | | |
| --- | --- | --- |
| $178,900 | | |

$15,800 /yr
13.5km/L
177bhp
7-speed (A) DSG

| | | |
| --- | --- | --- |
| $190,900 | | |

$16,900 /yr
13.5km/L
177bhp
7-speed (A) DSG
Price updated 08-Apr-2021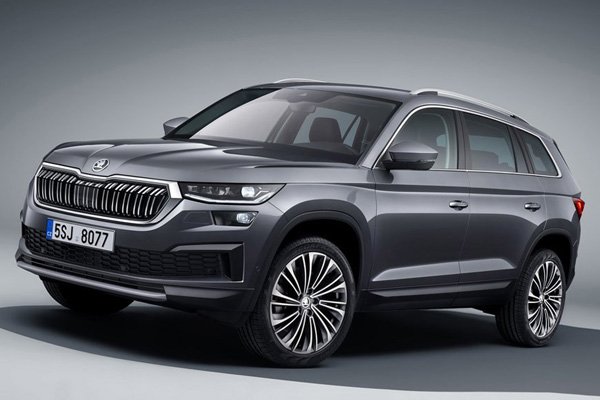 SKODA Kodiaq
4 stars - based on 11 reviews


Title summarised it! Hop into the Kodiaq (SPORTSLINE) and it made me feel like am in a VW SUV. The VW touch is everywhere (except the badge). Built quality I must day is HIGH but not the BEST as compared to brands like MB and BM BUT for the price, it's MORE than what it's worth! However, there is always a BUT... In this case, the engine is a little let down, do not get me wrong, it's nice and good for a 1.4L. Just that a mid range, it feels like it has left it power and the foot has to be heavy to get back the power.
Read More »
Upgraded from Audi A3 to this muscular alaskan bear 2L 4x4 L&K Varient. I like everything about this car when you compare cars with same or similar or lesser spec range 7 seater SUV like Kia Sorento, landrover discovery sport ,fortuner, xtrail and Mistibushi. It is a replica of VW Tiguan interms of features and quality but with 7 seater. Tiguan all-space is yet to launch in Singapore that ha 7 seater.
Read More »
After driven the car for the past months, I personally feel that the car is better then quite a number of luxury cars out in the market that is pricer. Tested this car back to back with the 2L harrier. The pick up seems to be faster despite being heavier and being in a disdvantaged 1.4l engine. If you are coming from a jap car or basic continental car. This bear will not fail you in your expectations, except maybe their aftercare service.
Read More »
| | |
| --- | --- |
| | 7 seater suv that meet needs and budget |
Driving since Oct 2018. Sufficient power for safe driving with reasonable FC. So stable and comfortable that my main passenger the wife commented always feel sleepy in journey. The journey always comprise acceleration, overtaking, filtering, cornering and sometimes quick braking.


Topic Title
Replies
Last Action