Distributor
Hotline
Built in
Predecessor
Mercedes-Benz B-Class (2012-2019)
Pricelist
11-Oct Pricelist
| | | |
| --- | --- | --- |
| $165,888 | | |

$14,700 /yr
16.9km/L
129 bhp
7G-DCT (A)

| | | |
| --- | --- | --- |
| $217,888 | | |

$19,800 /yr
17.5km/L
161 bhp
7G-DCT (A)

| | | |
| --- | --- | --- |
| $223,888 | | |

-
17.5km/L
161 bhp
7G-DCT (A)
Price updated 08-Oct-2021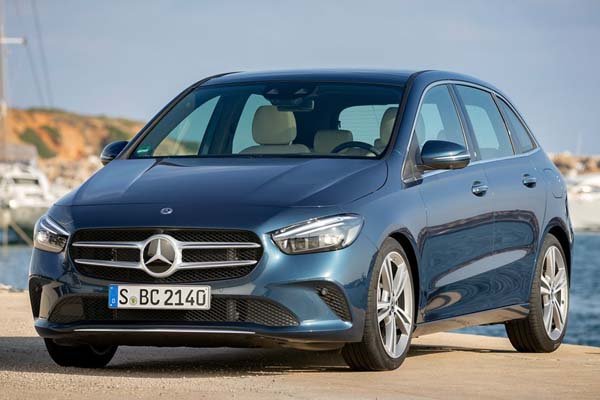 Mercedes-Benz B-Class
4 stars - based on 3 reviews


| | |
| --- | --- |
| | No longer MPV - Instead a high hot hatch |
Driving the B200 AMG Line for 2 months now. Comfort and space is the priority for someone looking at this car, although it did exceed expectations this time by providing good handling not known to the B class before this model. With the AMG Line and lowered suspension, it does corner rather well compared to the previous model. Exterior look is better looking provided you go for the AMG Line, else the progessive model looks rather dull compared with the A class. Interior is excellent for this new model, same as other compact series of the Merc family. Do not underestimate this 1.33l engine, it can be compared with other 1.4t, 1.5t, 1.6t and 2l (not turbo) engine for performance. Of course not performance based but you are paying less road tax than those performance cars too. Overall, a great improvement over previous model. If you want space yet no need 7-seater (which a GLB makes more sense), then this car is for you.
Read More »
Have own the B180 for 2 months. The 200Nm torque is sufficient for daily commute with 2 adults and 2 kids. Addition of 1 adult is ok too. With the addition of turbo, good for overtaking most cars. Fuel consumption is considered good. Ave of 6.2L/100km at a mileage of 1500km now. Single trip from East to West, was able to clock 4.8L/100km with smooth traffic. This is comparable to my previous honda vezel which typically run at at ave 5.8L/100km throughout the 150,000km mileage (5.5 years). Not to mention the B180 is a better build and heavier than Vezel. Interior is futuristic and minimalistic. Kids love the lightings. Cabin room is spacious and the adjustable rear seats add more flexibility to the car's purpose. Driver has a wide angle view. The design of the A beam pillar did not hinder my blind spot in front. Seat can be adjusted high which is good for people with long legs like me, making the seating position like a CUV or SUV. Rear blind spot is easy to check with a good C pillar design. Thou i prefer to have blind spot assist install which give better assurance and it has already been a standard features in all Jap and Korean cars, but not in the Mercedes that C&C bring in. Good for touring. The G force when turning at high speed sits somewhere in between a saloon and SUV which is manageable. At the red light, pick up is kinda slow unless turbo kicks in. Up gear changing is smooth and hardly noticeable. However, I experience some minor jerks during down gear from 2 to 1, which makes me feel like driving a manual car sometimes. Still monitoring this. Sound proofing is average, after sitting in an opel astra! But it's a lot more better than my previous ride. Overall this is still a great family car.
Read More »
3 weeks with my new ride and I feel satisfy with this car. Nice torque, and smooth ride. Tested 130-140km/h. Steady car & no vibration. Only if the border is open, I will definitely drive this across the causeway!
Read More »


Topic Title
Replies
Last Action