Distributor
Hotline
Built in

South Africa

(launched 2018)

Successor
Mercedes-Benz C-Class Saloon Mild Hybrid (2021)
Predecessor
Mercedes-Benz C-Class Saloon (2014-2018)
Pricelist
11-Oct Pricelist
| | | |
| --- | --- | --- |
| $242,888 | | |

$22,200 /yr
15.4km/L
154 bhp
9G-Tronic (A)
Price updated 08-Oct-2021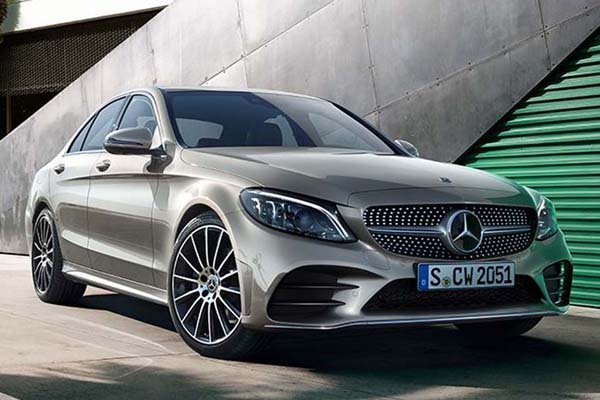 Mercedes-Benz C-Class Saloon
3.5 stars - based on 3 reviews


Branded, Comfortable and good-looking car to own, but it has its setbacks. The car stalled while making a left turn, which I think is a serious safety issue, but the problem was solved by the agent Promptly.
Read More »
I contributed a review when I got my CLA200. Recently, I received my C180. The C180 is obviously more spacious and provides a more comfortable ride. With the new digital dashboard, it makes the car "Futuristic" And yet traditional because of the central console still works on the buttons. Personally, I prefer the buttons than tablet. The C180 has the same power as CLA200, with its bigger size, it make the C180 less responsive. All in all, I am very happy with the C180.
Read More »
| | |
| --- | --- |
| | One the most comfortable/reliable/powerful car |
I believe this might just be one of the most powerful and yet comfortable drive. Believe me i have sat on one and you couldn't believe the stability when it's on certain-high traveling speed. Been thru hothatch A45 to RS5 but you couldn't get the stability felt on this beast C63S. The interior to the exterior is a no-need to mention, beauty & Elegant. What's more to say, powerful & Comfortable, a beast with strength, definetly a "Wow" Car to drive and the interior-exterior looks is just impressive. (see 1 time, wow 1 time.) A beast to own, but a dream for most.
Read More »


Topic Title
Replies
Last Action