We have some dealers currently running very good deals on the Suzuki Jimny. Get them to contact you directly with more info.
13.6km/L
101bhp
13.6km/L
101bhp
Some of our dealers have Ready Stock vehicles that have cleared all LTA paperwork and ready to be registered immediately.

This has been verified by sgCarMart with the VITAS Approval Code(VAC) issued by LTA

» View all the Suzuki Jimny that are Ready Stock.
Tel: 64744700 / 81522220

Tel: 88002266

Tel: 64549896 / 90618082
Tel: 63666000 / 86666565

Tel: 65696969 / 90025913

Tel: 90604010
Showing 9 out of 25 dealers selling this Suzuki Jimny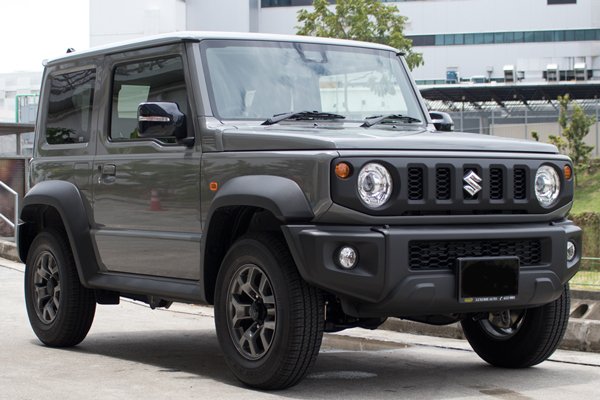 Suzuki Jimny
2.5 stars - based on 2 reviews


I was really anticipating the launch of this car but when I knew of the price, I quickly turned away. 114k for a Jimny is really a ?!?!. That price I'll easily consider a Vezel hybrid, CHR or a VW Golf.
Read More »

Gonna start off by saying - the 2019 Jimny is a looker! Rugged yet simple design inspired by the Merc G-Wagen but executed in the Suzuki style. No doubts about the off-road capability as it has proper Off Road gearbox and all. It is using a naturally aspirated 1.5L which makes only 100bhp mated to a 4 speed automatic box. Performance on-road leaves a lot to be desired. Interior is spartan and utilitarian as it should be for an off-roader. Good for couples but anything more is a squeeze.
Read More »


Topic Title
Replies
Last Action