Distributor
Hotline
Built in
Pricelist
10-Apr Pricelist
| | | |
| --- | --- | --- |
| $258,888 | | |

-
14.9km/L
255bhp
8-speed (A)

| | | |
| --- | --- | --- |
| $296,888 | | |

-
13km/L
335bhp
8-speed (A)
Price updated 10-Apr-2021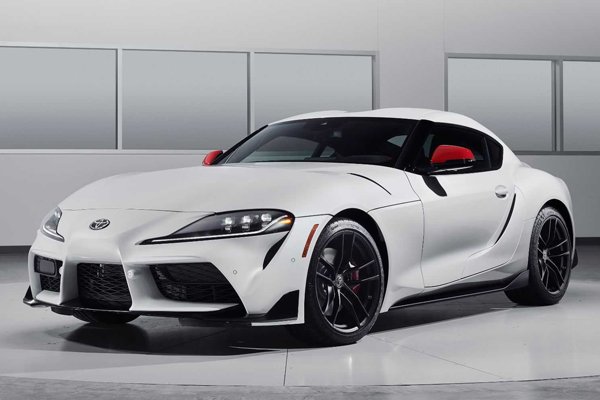 Toyota GR Supra
4 stars - based on 5 reviews


Long awaited Supra since the last production car in August 2002, we had welcome the new J29, Toyota GR Supra from March 2019. Superb 2.0 litre turbocharged in-line four engine with smooth 8-speed ZF automatic transmission.
| | |
| --- | --- |
| | Closest successor to the Z4 M coupe |
Love it or hate it, there is nothing on the road that looks like it. It's street presence is undeniable. While the styling cues are typically linked back to Toyota sports cars of the past, I can't help but see flashes of the E86 Z4 coupe in the design. Especially the rear haunches. You only fully appreciate this car when you push it on the road. No grandma test drives will do it justice. The handling is excellent - take a fast corner and the chassis asks for more.The engine is silky smooth like an inline 6 should be. And it has one of the best engines BMW has ever built. Plus enough power on tap to give you whiplash on hard acceleration. No kidding here. The platform is also truly dedicated to the Supra and Z4 only. Even earlier Z4s were based off the 3 series platform. The interior is not as luxe as the new Z4, but it's beautiful in its own way - the carbon fiber console is gorgeous and everything is kept simple, clever and neat. Just how a modern, driver's car should be. Even with one generation old BMW tech, it's better than most Japanese car functionality. I can't imagine why anyone would save 20k for the 2.0L when you get so many extras with the 3.0L AD version.
Read More »
Being a hardcore fan of the Supra MK4, the announcement of this Supra is a big disappointment. Toyota used to be a strong competitor of the Skyline GTR and Honda NSX. Current GTR and NSX came a long way to arrive with the high tech supercar slyer we see today. However, Toyota, being an automobile giant, maker of legendary Lexus LFA, can't even be putting proper efforts into making a car that lives up to Supra name. What we have today is just a BMW Z4 copy converted into a coupe body. Absolutely a disappointing car.
Read More »
Albeit the process of obtaining the car at this price point wasn't the best, it is worth every penny (performance-wise). I highly suggest buying from a reliable PI who already have stock on hand.


Topic Title
Replies
Last Action