Distributor
Hotline
Built in
Pricelist
14-Sep Pricelist
| | | |
| --- | --- | --- |
| $95,999 | | |

$8,800 /yr
17.2km/L
121 bhp
CVT (A)

| | | |
| --- | --- | --- |
| $101,999 | | |

$9,400 /yr
17.2km/L
121 bhp
CVT (A)
Price updated 14-Sep-2021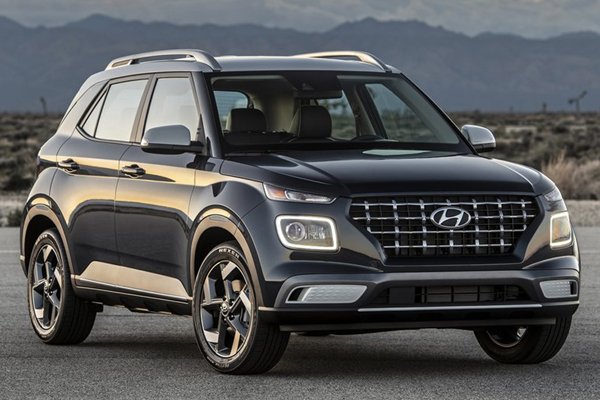 Hyundai Venue
2 stars - based on 2 reviews


| | |
| --- | --- |
| | Much better cars can be had at this price. |
The sibling Kia Stonic looks so much better. This car's design looks all over the place and frankly, ugly. That's why you don't see many on the roads. Pricing wise is also on the higher side for a small SUV with a NA 1.6 and a crappy CVT gearbox. Sluggish pick-up with a noisy engine and gearbox. Explains why you don't see many on the roads compared to its rivals. Much better small SUVs like the SEAT Arona 1.0 TURBO, Kia Stonic 1.0 TURBO and Toyota Raize 1.0 TURBO can be had for less and looks way better than this.
Read More »
| | |
| --- | --- |
| | The Cubic size SUV crossover with S trimmings. |
Saw this arrival in the recent Motor Show 2020 and decide to give it a closer look as a friend is keen to get. Saw its BASE model, almost fainted as the gaps with the S trims are so wide apart but with a small gap in price tag, not sure how it makes sense to bring in at the first place. S trimmings comes with a 2-tone color which is similar to makes like Volvo XC40 and with a 17-inch rims (15-inch for base) too. LED front and rear lights with DRL to the S trims too. Nice. Interior is a mixture of cloth and leather seating material which is of good quality looks but no roof as options. Driving off is ok but no electric brake which is now a common sight across many makes out there. Understand that it comes with adaptive bend lights but didnt get to see it as test drive is in the daylight. Smooth drive in normal mode with adequate pickup too. In sports mode, relatively ok too. Only drawback in things to have is no front sensors at parking which is good to have for a semi high car like this and no auto hold too. Overall, its a small nimble crossover to have for its price tag (S$ 86k for S trim as at Feb 2020) but if you compare overall, you sure have more choices with this same amount.
Read More »


Topic Title
Replies
Last Action