| | | |
| --- | --- | --- |
| | Sold by | Parallel Importers | 7 dealers |
| | Built in | Japan (launched 2019) |
| | Variants | |
We have some dealers currently running very good deals on the Toyota Corolla Hatchback Hybrid. Get them to contact you directly with more info.
23.8km/L
97bhp
30km/L
97bhp
Tel: 63974080 / 81278060

Tel: 67526555 / 98218086

Tel: 68467920 / 88222221
Tel: 64731119 / 93803819

Tel: 65709482 / 88691179

Tel: 66352822 / 98678407
Showing 7 dealers selling this Toyota Corolla Hatchback Hybrid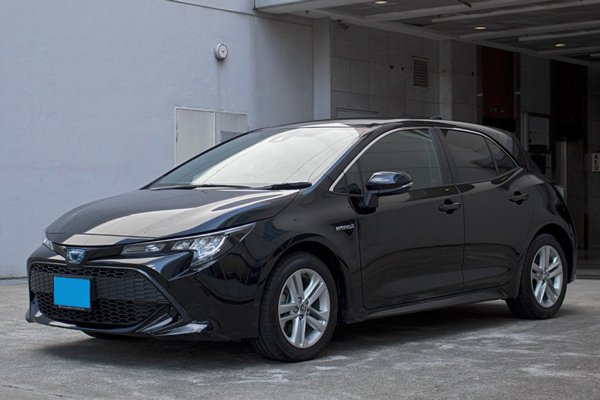 Toyota Corolla Hatchback Hybrid
4 stars - based on 1 reviews

| | |
| --- | --- |
| Mind Blowing Test Drive Experience | |
I went down to Carle Singapore to test drive the car. Coming from a SEAT Leon I expected nothing less than almost-instantaneous torque and fast off-the-line acceleration. The Toyota Corolla Hybrid surprised me with the instant torque delivery of its electric motors. Combined power output is actually 139hp and 207nm. You get 171nm instantly at 0rpm off the line with its motors, before getting the full 207nm if you're still flooring it. Comfort is really good as it takes potholes and speed bumps really well due to its sophisticated suspension. Handling feels very lively as I can tell where the car is going. Cornering has minimal understeer and the turning radius is 200mm shorter than the Leon's. Overtaking was decent, if not, on par with the SEAT Leon's 1.0 Turbo engine. Especially in this mode called Power Mode, this makes the engine and motor work together at lower speeds for better power output. Carle's showroom does let you customise the car of your choice extremely well, from external body styling kits, rims, caliper colors to the material, color and stitching of the seats.
Read More »


Topic Title
Replies
Last Action