Past Car
Models no longer being sold by local distributors.
Model unavailable since Apr 2021
Distributor
Hotline
Built in
Pricelist
30-Apr Pricelist
| | | |
| --- | --- | --- |
| $276,000 (Apr 2021) | | |

50km/L
402bhp
8-speed (A)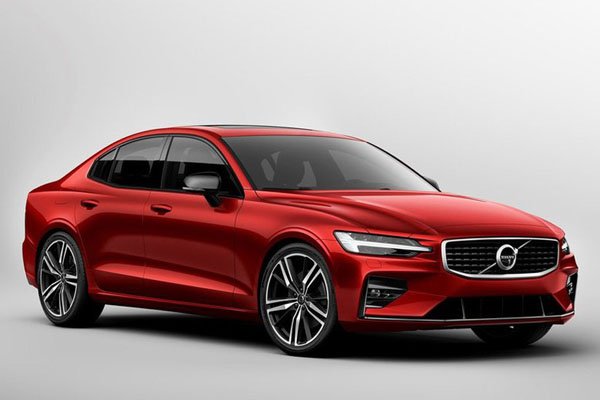 Volvo S60 Plug-in Hybrid
4.5 stars - based on 1 reviews


| | |
| --- | --- |
| | Green or Monstrous, Up to You! Others Can't Tell. |
The S60 T8 R-Design "RD" (Sports Trim) is an understated car. It's difficult to visually differentiate it from the rest of the other new S60 RD (eg T4 / T5) aside from the badge. With 'normal' driving, one can go up to 50km of guilt-free pure electric driving. To change lane easily while being 'blocked' by the vehicle on the side, one can make use of the 402bhp readily on demand. (315bhp/400nm supercharger and turbocharger 4 cyl 2.0L petrol engine boosted by 46bhp/150nm CISG electric motor powering the front wheels thru' 8 speed Aisin torque converter + 87 bhp/240nm electric motor powering the rear wheels 'directly') Combined, I've averaged 2.2L/100km (or 45km/L) for the last 7500km. However, factoring the electric charging costs, the combined energy costs (fuel + electricity) is equivalent to about 21-22km/L of fuel costs on average. This is with frequent charging. Comfort wise, the seats provide plenty of support for long distance driving. One can have memory electric seats for both driver and front passenger, and there is 4 way lumbar support and thigh extension support. The engine noise is muted and non-intrusive, thanks to the active noise cancellation feature. In electric mode (especially when stationary), there is enhanced refinement and serenity due to the lack of vibration and noise from the idling engine. When stretched, one can hear the soft symphony of electric motor whine, coupled with supercharger whine and turbocharger whoosh. The 600+ kW premium Harmon Kardon sound system further drowns any residual noise with its powerful and immersive audio output. The suspension setup is reasonably comfortable for a car in this class. Handling wise, it offers one of the best balance between comfort and handling for a Volvo. It inspires confidence around the bends in its own way, largely due to its front double wishbone suspension set up. It's not going to drive like a BMW 3 Series and it's not designed to be so anyway. Space wise, legroom is comparable to the 2007-2015 Volvo S80. This is definitely a step up over the previous S60s. It is one of the largest in its class. Overall, a very good package for someone who needs the 'greenness', the power, the comfort, the passenger space and the confidence for the occasional fun.
Read More »


Topic Title
Replies
Last Action