Distributor
Hotline
Built in
Pricelist
21-Oct Pricelist
| | | |
| --- | --- | --- |
| $215,888 | | |

$19,500 /yr
16.9km/L
138 bhp
7-speed (A) Steptronic DCT

| | | |
| --- | --- | --- |
| $218,888 | | |

$19,800 /yr
16.9km/L
138 bhp
7-speed (A) Steptronic DCT
Price updated 21-Oct-2021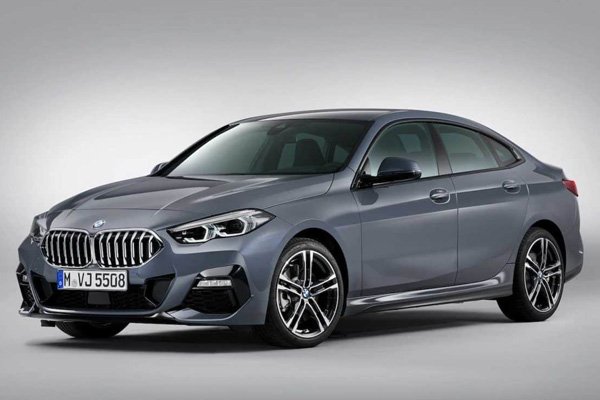 BMW 2 Series Gran Coupe
4 stars - based on 2 reviews


It was love at first sight. At the time of my purchase (Nov '20), the 4GC had just been phased out and the new 4GC had not hit our shores (At the time of writing, it still hasn't). Thus the only GC option at PML was the 2 Series and I'm glad it was. The reason I am attracted to Gran Coupe is the shape of the car, especially the side profile. I like the long hood and the short boot. The 2GC, although based on a 1 Series, captures the GC essence well as it takes design inspiration from it's bigger brother, the 4GC. The drive is fun, predictable and stable. Its compact size makes city driving fun and parking a breeze. The FR setup makes handling predictable and the GC design (long hood and mid set cabin) makes the whole car stable on long drives. The 2GC is the one that stands out from the crowd. It is not another cookie cutter build car like the common and plain Honda Vezel, Toyota Altis or a 3 Series. If you want to experience a Gran Coupe that is compact, fun to drive and won't break the bank, the 2GC is that one. That's why it won sgCarMart Compact Executive Sedan & Car of the Year 2020.
Read More »
| | |
| --- | --- |
| | The smallest BMW sedan you can buy |
So, while the review on sgCarMart says that the car looks better than in photos. My first thought when I saw the 2 series Gran Coupe in real life is that it looks like an upmarket Attrage... The narrow width of the car and its pudgy stature seriously makes it look more like a budget compact sedan, instead of a graceful coupe that it's suppose to emulate. Now, looking past the looks and design of the car, the interior is indeed quite nice, it reminds of other more larger BMW like the 3 series, nothing unexpected here. While the coupe inspired roofline doesn't help much with the exterior design, it does take away some rear headroom. The centre seat is pretty much useless for adults, in fact, just keep it to 2 passengers at the rear and you should be fine. Drive wise, it's quite expectedly good, with nice and nimble handling that BMW is known for. Honestly, it's the exterior design that's the worst for this car, if only it is a little longer and wider, it might look better. But right now, you get a short and tall-looking car, with a front end that reminds of other budget compact sedans.
Read More »


Topic Title
Replies
Last Action