| | | |
| --- | --- | --- |
| | Sold by | VINCAR Pte Ltd |
| | Hotline | 67491119 / 64731119 |
| | Address | 61 Ubi Avenue 2 #02-16/17 Automobile Megamart |
| | Built in | Japan (launched 2020) |
| | Variants | |
| | | | |
| --- | --- | --- | --- |
| | | | 4 bid guaranteed COE without top-ups. |
The latest 2020 Honda Fit now available exclusively at VINCAR! All that including the assurance and after-sales service that VINCAR has to offer. Call us now for a free consultation! Contact me directly with more info.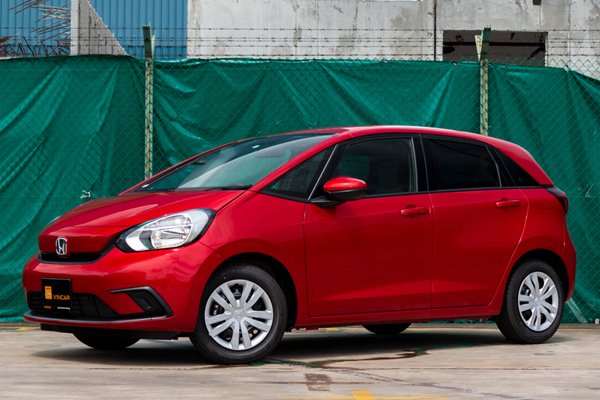 Honda Fit Vincar Edition
4 stars - based on 2 reviews

Previously I have been driving nissan note with supercharge. In term of features honda for is slightly better. Space almost the same even through honda fit is slightly shorter. Engine wise, honda fit response faster when take out but nissan note has more power during driving. Honda CVT is slightly better than Nissan CVT at low speed. Nissan CVT will have rubber effect of course honda fit also has but less. Nissan note got sport mode but honda fit don't have. Fuel consumption at average at 15 km/ L for normal driving. Highway will be about 17Km/ L. Nissan wise is about 14 km/L for normal driving. So both very similar
Read More »
| | |
| --- | --- |
| | Reliable and fun car to drive |
Surprisingly spacious despite being a small car. Love the interior design. Exterior wise . It looks futuristic, decent and very "Japan" And not like the previous AH BENG look anymore. For petrol consumption, its so good that you wont even realise the petrol price has increased! Love the ride.
Read More »


Topic Title
Replies
Last Action