Distributor
Hotline
Built in
Predecessor
BMW 4 Series Coupe (2013-2020)
Pricelist
10-Jan Pricelist
| | | |
| --- | --- | --- |
| $245,888 | | |

$21,500 /yr
15.6km/L
181 bhp
8-speed (A) Steptronic Sport

| | | |
| --- | --- | --- |
| $309,888 | | |

$26,800 /yr
15.2km/L
255 bhp
8-speed (A) Steptronic Sport
Price updated 10-Jan-2022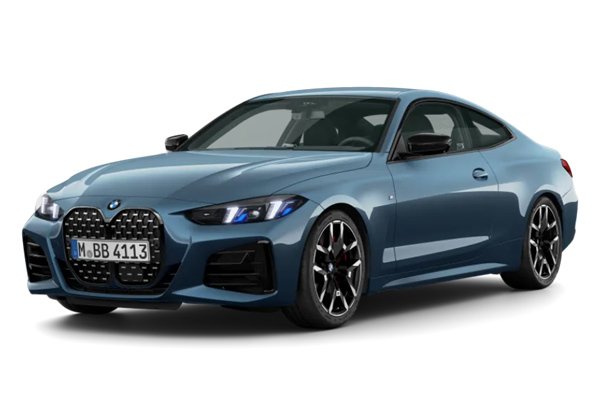 BMW 4 Series Coupe
4 stars - based on 3 reviews
What We Like

Urgent power delivery

High levels of cabin insulation

Reasonable ride comfort despite sporty suspension setup

What We Dislike

Exterior design will divide opinions


| | |
| --- | --- |
| | The Featuristic 4 Series. |
Went by PML to catch a glimpse of the new 4 series, where there are 2 variants, 420 and 430 where all bases are same except the 430 comes with sunroof, M Sports package (lights, sound, labels, etc.), M Sport Brakes, 19 inches, tuned up engine and Adaptive M Suspension with additional price tag too. First looks, smaller and curvy signature kidney grills that is a newer look. Slicker to the back means better wind speeds when at fast drive too. Interior, comes with the standard BMW interior which has button controls on lights than the conventional earlier knobs. Features wise, to my surprise, the speed alert comes in dual form, so you set first at 80kmh and second at 90kmh. Other than that, comes with lane departure, lane change warning with steering intervention and also the usual front assist with blind spot assist too. Drive feel was GREAT as the pickup was excellent and gear shifts were unheard too (Comfort mode) and agile handling. When engage to SPORTs mode, the agility was even better with stiffer steering for a more sturdy handling too. Swivering around was of no body roll as well. Back into the showroom, tried the fully AUTO parking where there is no need any driver intervention (YES, not even the need to change gear from D to R to D and the pedals). Simply press the mode, let it alert you with their wide 360 sensors and once found, press screen to commence parking then leave the rest to the car will do. Once done, it even engages parking brake for you and shifts gear to P mode. EXCELLENT indeed. I got to know that it can do reverse even if both sides are empty lots too, whereas current ones in some makes need to have either 2 cars side or no pillar kind. Overall, the 4 series is a featuristic car that comes with great drive, pickup and many excellent features. If you are looking for a 2 seater, 2nd car or only you use car, do get this then.
Read More »
BMW's 4 Series has returned with quite the divisive styling. I think it doesn't look so bad in the 'base' 420i compared to the more powerful variants, but does it really matter when the car is such a delight to drive?
Read More »
| | |
| --- | --- |
| | Aside from that huge grille... pretty good car! |
Really don't understand why BMW came up with such a front end for the 4 Series. Every other part of the car is fine, but the exterior is really ruined by the ugly huge grille in front. With the M Sport suspension, this 4 Series handles very nicely, it is stable in corners and yet comfortable enough in most situations.
Read More »


Topic Title
Replies
Last Action