Distributor
Hotline
Built in
Predecessor
Kia Sorento Diesel (2015-2021)
Pricelist
14-Sep Pricelist
| | | |
| --- | --- | --- |
| $172,999 | | |

$15,400 /yr
17.5km/L
200 bhp
8-speed (A) DCT

| | | |
| --- | --- | --- |
| $187,999 | | |

$16,700 /yr
17.5km/L
200 bhp
8-speed (A) DCT

| | | |
| --- | --- | --- |
| $207,999 | | |

$18,600 /yr
16.7km/L
200 bhp
8-speed (A) DCT
Price updated 14-Sep-2021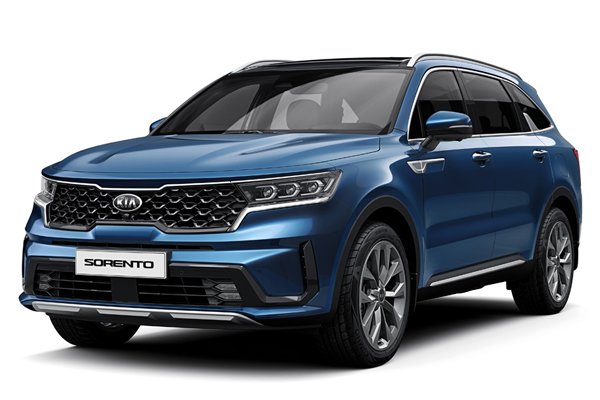 Kia Sorento Diesel
3.5 stars - based on 3 reviews


Picked the new car up 1 month ago I am very positively surprised by the quality of manufacturing. Compared to previous models a real upgrade. Well built. The design - I leave it up to everyone to decide themselves. I like it. Engine: Yes I know, Diesel Engines are a little bit out of fashion currently - but I love this engine. It is a very smooth 2L Diesel. Very efficient (Fuel Efficient). Good pick-up. The interior is very well thought through. A lot of storage and very good family car.
Read More »
Err... Where do I begin? Well, seems like a lot of the executives at C&C think they can sell this 2.2 litre fuel guzzler easily - I personally think NOT. I really do not know where C&C/Kia is heading in terms of the "Singapore Green Plan 2030" Where Government is pushing towards all things electric and "Green" And we are still bringing in fuel hungry cars. Not to mention, a heavy tax on diesel and road tax for a 2.2 litre engine will amount to a mammoth size bill every year. Neither is this car any cheap. A Mercedes 7-Seater GLB is (by C&C too) is going for 180,888 and the high spec Kia at going at 185,999?! Even their low spec Sorento is too high of a price for a Korean made car. Re-evaluate your pricing C&C/Kai. The real show stopper would had been the Sorento Hybrid variant, which for some strangest of strange reason C&C didn't bring into Singapore. The Hybrid Sorento runs on a 1.6 litre turbo with a proper torque converter transmission (not the lame DCT) and is said to ride and perform better than the 2.2 litre fuel guzzling monster that we have for our Singapore market. A further plus for the 1.6L is that it has the option for a duel coloured tan interior. What a beauty. Add that with a low road tax, less fuel and you get a greener car that will make your pocket and DPM Heng very happy. Personally, didn't quite liked the dingy black interior of the 2.2L Sorento. No doubt you have the sunroof but in Singapore weather one must be nuts to leave it open all the time even with sun film on. However, I have to give its spacious indeed with quite a number of bells and whistles but the hybrid will be the same too in size. Ride quality was… meh. A friend who tested both the diesel and hybrid variant in Korea stands in allegiance with the hybrid, and his exact words - "No contest between the two. Hybrid is in the league of its own." C&C that is what we want good and practical cars not something that will make environmentalist go in arms, including our wives when they see the invoice for the car. C&C it's not too late to bring in the hybrid and do away with the diesel - even if it's slightly more expensive, it will be worth the buy as it will be able to stand apart from the GLB miles apart. Think about it..
Read More »
| | |
| --- | --- |
| | Kia just did it again but..... |
The 4th Gen Sorento is a significant upgrade vs the previous generations. There are a lot of new safety and tech features in this new model. The 4th Gen Sorento is based on a new platform, increasing the internal room for passengers. The internal space is good. 3rd row is decent (mind you, this is a SUV, not MPV so you cannot be expecting MPV sized seats) and driving around Singapore for a 1.7m adult is okay. Driving up north will be challenging for any adult in the 3rd row but this is the best, if not one of the best, 3rd row size you can get. Interior is very high tech with a lot of safety features in place. Some of the few key ones are blind spot camera and the car actually informs you if the car in front of you has already moved away. One thing which is a bit of a let down is that C&C did not bring in the remote parking (and thus, the shift by wire gear) as well as a projection LED headlamp (you lose the cool LED turn signal).
Read More »


Topic Title
Replies
Last Action