Distributor
Hotline
Built in
Pricelist
14-Sep Pricelist
| | | |
| --- | --- | --- |
| $190,888 | | |

-
16.9km/L
129 bhp
7G-DCT (A)

| | | |
| --- | --- | --- |
| $217,888 | | |

-
15.6km/L
161 bhp
7G-DCT (A)

| | | |
| --- | --- | --- |
| $250,888 | | |

-
13.5km/L
221 bhp
8G-DCT (A)

| | | |
| --- | --- | --- |
| $270,888 | | |

$24,300 /yr
12.7km/L
302 bhp
8G-DCT (A) AMG SPEEDSHIFT
Price updated 14-Sep-2021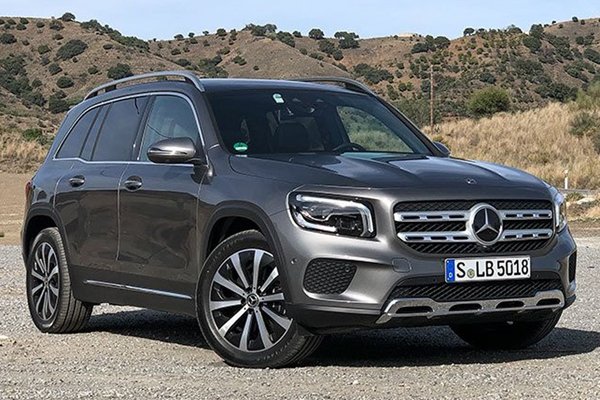 Mercedes-Benz GLB-Class
4 stars - based on 3 reviews


| | |
| --- | --- |
| | Only if you want a Mercedes Benz. |
Went to C&C to test drive this 7 seater SUV. First looks, nice curves for a compact SUV meant to have 7 seats. Looking like a Land Rover Defender. Inside, interior is a new look whereby the "Glass" Dashboard, with MBUX incorporated in it. Front seats kinda uptight and back not as spacious comparing with other 7 seater like Audi Q7 or Skoda Kodiaq or even a 5 seater SUV like Subaru Forester. The Drive, moving off in COMFORT mode was ok but somehow gearshifts were a little slow in engagement. Then in SPORTS mode, the pushy is not there at all and tends to be noisy when revved hard. There is no lane departure assist fitted too which is pretty essential in the city roads we have here and somehow is already a norm in many out there. Otherwise, the full auto parking (reverse only) is a good to have where you do not even need your hands to engage gears or your foot on the brake. This car does it all the moment you engage the feature, got a lot and engage to R. Strange is does not come with parallel parking. Overall, if you are not that particular in the drive and only want a Mercedes, this can be considerable, else for a fitting 7 seating SUV, there are others that serves better and lower price tag too.
Read More »
| | |
| --- | --- |
| | Excellent value and driving performance! |
Tested the GLB200, at 1.3L Turbocharge and 161 bhp, the engine performance and power is excellent. The ride is comfortable enough and road bumps are not too noticeable. Exteriorly, this is unmistakably Mercedes, grand and majestic. Interior is posh especially with the optional 10 inch cockpit and spacious.
Read More »
After driving owning the vehicle for nearly 3 weeks at around 800+ mileage now, I can say it is really really a good car. Mercedes GLB really performs way way better than all the other car I had owned or driven before, including the likes of Lexus and BMW. MBUX system adds additional options to your everyday driving. Savings on road tax with 1.3T engine also doesn't mean it's slow on pick up or anything like that. It's drive is comparable to a 1.8L pick up. Here is the summary.......
Read More »


Topic Title
Replies
Last Action