This is an old car model that is no longer for sale by the local distributor since Oct 2022.
This car has been nominated as best Compact Executive Sedan

Vote for this car now!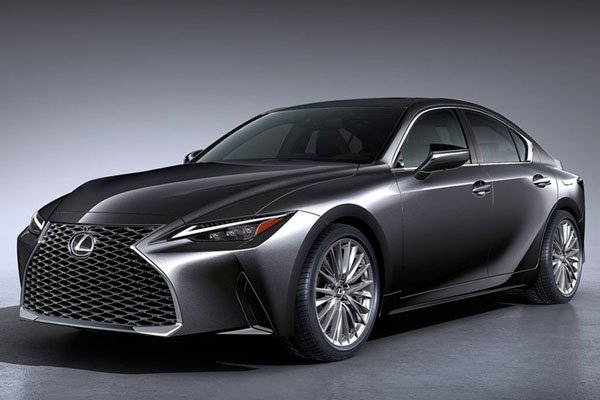 Built in
Predecessor
Lexus IS 300 (2016-2020)
User Ratings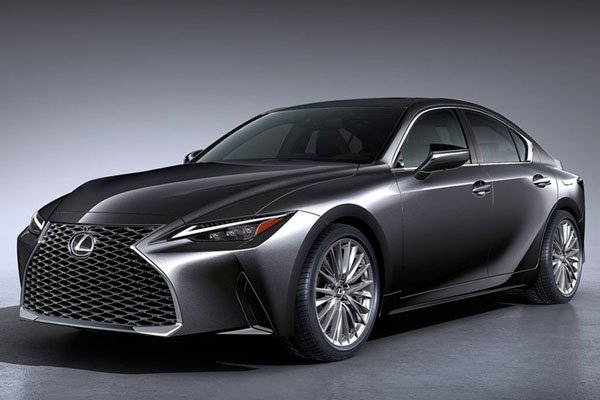 Lexus IS 300
4 stars - based on 3 reviews
Facelift - Lexus IS 300 2.0 (A)
Thanks to a major design update, the latest Lexus IS300 looks bolder, with added aggression, and is a whole lot more desirable than before.

Facelift (What's New)

Entire design of the car's exterior has changed

Tweaked suspension for better handling

Infotainment system now runs Apple CarPlay and Android Auto functions

Infotainment system is now positioned closer to the driver


Comparison - Jaguar XE vs Lexus IS vs Mercedes-Benz C-Class


---
| | |
| --- | --- |
| | Direct competitor to the BMW 3 series ` |
Although technically a facelift version, it is significantly improved over its predecessor. The exterior design is definitely very sporty, with its sculptured bodylines and very low front end. Interior also feels sporty once you are in the driver's seat. The seats provide reasonable support when driving fast, but it's a bit narrow for my large hips and thighs. Rear headroom is tight with the sloping roofline, and the centre hump is quite high, making it a 2+2 sedan in real life. There's Apple Car play, but it's not wireless. There is also no wireless handphone charging. No memory seat and no electric tailgate. Touchscreen is large enough at 10.2 inches. Navigation is easy with either a touchpad or directly via touching the screen. It comes with built-in GPS. Now come to driving dynamics. The car feels very smooth during pick-up and stopping, can rarely feel any jerkiness. In this respect, it wins most of the luxury continentals in its segment. However, one can still distinctly feel the road surfaces. Acceleration feels not as quick as a car with this level of horsepower and torque. Push it hard and the engine sounds gruffy. Maybe some turbo lag. In terms of handling, the steering feels direct and nicely weighted, and there is little body roll. In terms of equipment level and technology, I think BMW 3 series is still better. Handling wise, I think it's a close fight, but I feel that the IS is a bit more sure-footed and feels more solid. For its price, you are getting more meat as compared to its continental competitors. Those who want the prestige of a badge, should still choose the BMW or C-class. Those who value more uniqueness can go for this.
Read More »
| | |
| --- | --- |
| | Just that one missing piece ` |
This is the first Japanese car I have owned and my previous ride is a 2L 4 Series. Lexus does look more aggressive in the recent make. While the horse power is much higher than my previous 4 series Lexus IS is a heavy car, a very heavy car. The handling is really good i have no complains about it but the torque can be very much improved, probably due to the weight I can't quite feel the horse power gain. The cabin is very quiet, ride is extremely comfortable as well. If you are big on the driving experience BMW still tops if you can put up with its reliability issues.
Read More »
| | |
| --- | --- |
| | An expected drive from a Lexus ` |
First look at the car it will give please you. Overall it looks strong and muscular. The front grille has been extended all the way down to the lower bumper giving it a fierce look. The interior of the car has not changed much. Its disappointing to see what has change outside and inside its still the same dated design. Interior quality has not gone down as expected of a Lexus car. Since nothing much has change will not elaborate on it. However there is 1 thing I noticed on the new infotainment screen, when I view it from the drivers direction, it does not seem aligned to the drivers angle of view. Somehow it seems slanted. Drive The drive is excellent and expected from a luxury car. Quiet, refined and the acceleration is pretty good. However because of the refinement, it does not give you a sports car feel during hard acceleration. Compared it to some of its competitors in terms of acceleration they can be miles apart. The overall handling is good, the suspension gives a comfortable ride even in sports mode.
Read More »


| | | |
| --- | --- | --- |
| Topic Title | Replies | Last Action |