This is an old car model that is no longer for sale by the local distributor since Sep 2022.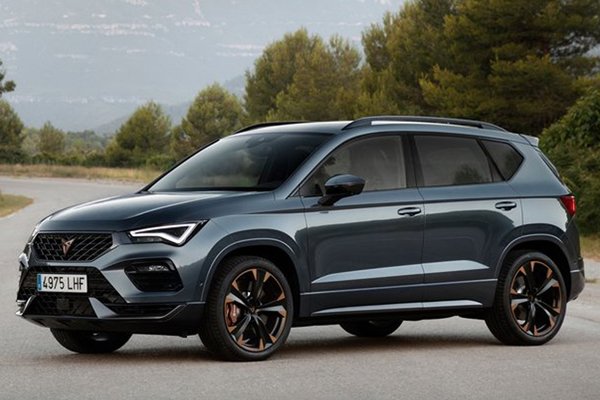 Built in

Czech Republic

(launched 2020)

Predecessor
CUPRA Ateca (2019-2020)
User Ratings
| | | |
| --- | --- | --- |
| $231,999 (Aug 2021) | | |

12.5km/L
296 bhp
7-speed (A) DSG

| | | |
| --- | --- | --- |
| $264,888 (Sep 2022) | | |

12.5km/L
296 bhp
7-speed (A) DSG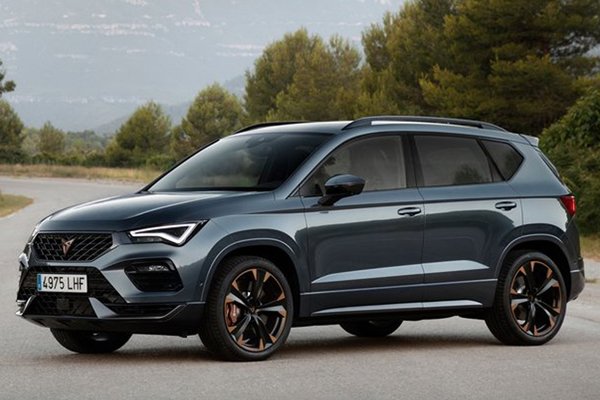 CUPRA Ateca
4.5 stars - based on 2 reviews
Facelift (What's New)

New front grille with dark aluminium detailing

New steering wheel with progressive steering

9.2-inch infotainment system running a new look interface

Full link smartphone wireless integration

Bucket seats upholstered in Petrol Blue leather

0.3 seconds faster from zero to 100km/h


---
It was a dream and now a reality: sub 5secs 0-100 in SUV body at <$200k when COE was like 50k. Massive value in Sg, from 2L engine which perform better than many fellow 2L and other bigger cap engines. Really fast from standstill and while on-the-move, once you understand DSG behavior. Typical fast looking cars respect you and slow down for you... Or was it because you are just faster? Best value for a performance. Need a tesla for comparable value for performance, but it's not an SUV - less practical and you have to live with the hassle of moving your car out of the charging station at night if you don't live in landed. It's both a family car and a performance car. The many driving modes available is great, and to my surprise i'm already satisfied with 'Comfort' mode 95% Of the time, the tamest it has. After dropping your kids at school, drive it like a performance SUV it deserves! Don't ask about the fuel consumption when you ride this beast - it's like asking around for free petrol vouchers when you drive a mers or bimmer (edit: i was reminded that many actually do this though, including saving the $1.20 carpark fee by stopping roadside with hazard lights on). Car is well-equipped. Interior is dark but space is ample. Sunroof version makes interior feels more spacious, just not my choice. Bronze highlights may not be for everyone, but suits my taste. Auto-tailgate by foot activation, seat warmer, tire pressure monitoring, surround audio system, interior ambient LED... May not be features others think as important but I love it. Connectivity with both android and apple are available too.
Read More »
| | |
| --- | --- |
| | Performance comes with an amazing value ` |
Here's my review of the car after 3 days of driving. Design With this new version vs the previous version, I love the new matte rims and the light blue bucket seats. The front facade of the car looks more aggressive with the new styling Feature I rely heavily on using Waze for my daily drive and Youtube music. The wireless android auto connection is a nice feature as the Bluetooth automatically connects my phone with the system once I'm in the car. Thumbs up for the Beats sound system which delivers good sound quality with deep bass. There's no sound distortion even at high volumes. The Adaptive cruise control function is especially useful when driving on the expressway during peak hour while the park assist function is useful when parallel parking in tight spaces Drive Put the car into Cupra mode and the car transforms into a beast with nice pops and crackle when you step on the pedal. The torque of the car is amazing as the car literally pushes you right into your seat. For daily drive, the comfort mode on the drive setting makes the car very easy to live with as the suspension is softer and power delivery is not as intense. At this price point, there's really no other cars to consider that offers so much performance at such a price point.
Read More »


$0 down payment, 100% ownership freedom.
Flexible 3 to 36 months
Fixed monthly fee
Explore Car Leasing now!
| | | |
| --- | --- | --- |
| Topic Title | Replies | Last Action |