Distributor
Hotline
Built in
Predecessor
Mercedes-Benz E-Class Saloon 2016 (2016-2021)
Pricelist
15-Jun Pricelist
| | | |
| --- | --- | --- |
| $297,888 | | |

$26,300 /yr
12.7km/L
194bhp
9G-Tronic (A)

| | | |
| --- | --- | --- |
| $306,888 | | |

$27,100 /yr
12.7km/L
194bhp
9G-Tronic (A)

| | | |
| --- | --- | --- |
| $316,888 | | |

-
12.7km/L
194bhp
9G-Tronic (A)

| | | |
| --- | --- | --- |
| $324,888 | | |

$28,300 /yr
12.7km/L
257bhp
9G-Tronic (A)

| | | |
| --- | --- | --- |
| $334,888 | | |

-
12.7km/L
257bhp
9G-Tronic (A)

| | | |
| --- | --- | --- |
| $344,888 | | |

$29,900 /yr
12.7km/L
257bhp
9G-Tronic (A)
Price updated 15-Jun-2021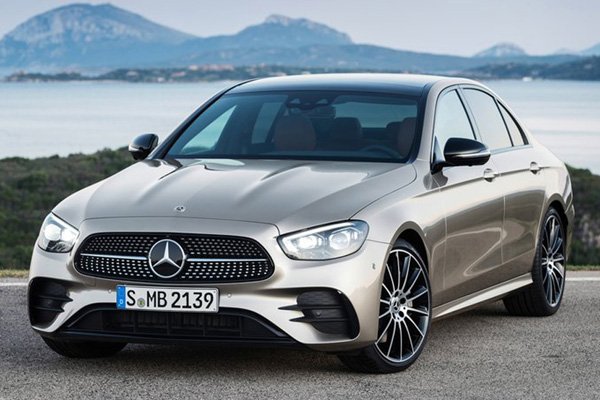 Mercedes-Benz E-Class Saloon
2.5 stars - based on 2 reviews


| | |
| --- | --- |
| | Awkward looking but it will still sell because it's MB |
The ugliest MB ever. Looks like it was designed in Korea, not the South btw. Plush drive, typically boring. Hard seats. Sorry, not buying.
Read More »
| | |
| --- | --- |
| | Good handling, powerful engine, bloody hard suspension |
List price is very marked up. Their weird sales tactic is that they will only communicate the real selling price in person. Expect more that $10K off.
Read More »


Topic Title
Replies
Last Action