Distributor
Hotline
Built in
Predecessor
Mercedes-Benz E-Class Saloon 2016 (2016-2021)
Pricelist
14-Sep Pricelist
| | | |
| --- | --- | --- |
| $305,888 | | |

$27,100 /yr
12.7km/L
194 bhp
9G-Tronic (A)

| | | |
| --- | --- | --- |
| $314,888 | | |

$27,900 /yr
12.7km/L
194 bhp
9G-Tronic (A)

| | | |
| --- | --- | --- |
| $324,888 | | |

-
12.7km/L
194 bhp
9G-Tronic (A)

| | | |
| --- | --- | --- |
| $332,888 | | |

$29,100 /yr
12.7km/L
257 bhp
9G-Tronic (A)

| | | |
| --- | --- | --- |
| $342,888 | | |

-
12.7km/L
257 bhp
9G-Tronic (A)

| | | |
| --- | --- | --- |
| $352,888 | | |

$30,700 /yr
12.7km/L
257 bhp
9G-Tronic (A)
Price updated 14-Sep-2021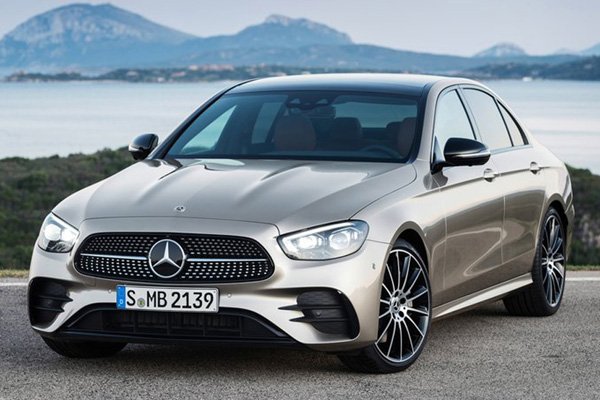 Mercedes-Benz E-Class Saloon
3 stars - based on 3 reviews


| | |
| --- | --- |
| | Good handling, powerful engine, bloody hard suspension |
List price is very marked up. Their weird sales tactic is that they will only communicate the real selling price in person. Expect more that $10K off.
Read More »
The E Class has got to be the most popular model of Mercedes-Benz here. With so many on the road, it is always recognisable. But this new model looks odd, especially the grille, it kinda looks like a car from other brands trying to imitate Mercedes, rather than the real deal. I'm not a fan of the design of the new E Class. The interior is the typical Mercedes look, which is quite well made and designed - no real gripes here. The engine is rather powerful and feels good on the E200 test drive, probably due to its 2 litre engine that is assisted with the mild hybrid system. I noticed how the car start-stop very smoothly, was told that it is due to the 48V mild hybrid system.This is a definite plus for the car. Although, for a Mercedes saloon, the ride is harsher than expected, furthermore it isn't a sports model like the AMG, or a coupe. Mercedes really should have focused more on comfort than trying to make it sporty, that isn't what a normal E Class is made for.
Read More »
| | |
| --- | --- |
| | Awkward looking but it will still sell because it's MB |
The ugliest MB ever. Looks like it was designed in Korea, not the South btw. Plush drive, typically boring. Hard seats. Sorry, not buying.
Read More »


Topic Title
Replies
Last Action