| | | |
| --- | --- | --- |
| $141,999 | | |

-
15.6km/L
101 bhp
4-speed (A)
Price updated 24-Nov-2022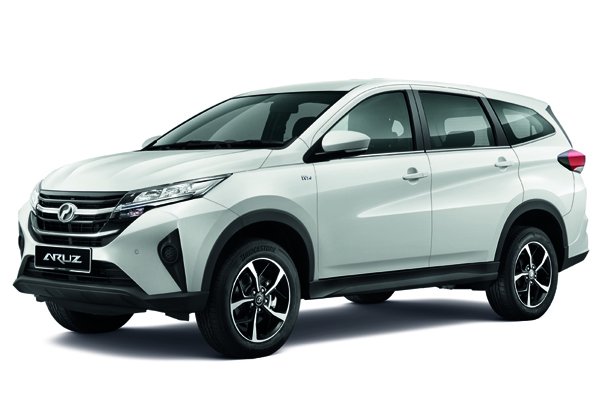 Perodua Aruz
3 stars - based on 3 reviews

---
| | |
| --- | --- |
| | One of the cheapest 7-seater in the market ` |
Below $100k and can sit 7 people, I think that is the most attractive thing about the Perodua Aruz. Of course, I wasn't expecting too much of the car, as Perodua is brand that focus on value for money. With a Toyota engine, I think it is a car that will be reliable. Although the hard plastics in the interior means it doesn't really feel like a modern car, it sure feel like it will last a decade. The interior is relatively spacious, but the 3rd row is quite squeezy, best to fetch kids. If you have to sit 7 on a daily basis, a larger car might be a better option, the Aruz should work well enough if you only need the full capacity once in a while.
Read More »
| | |
| --- | --- |
| | Still a lot of money for a Perodua ` |
There is nothing wrong with the Aruz. Functional car to fit 7 people if need be, hardy interior and exterior. But the problem is the price. At 90k you can get the sienta from PI if you really need 7 seats and don't want an SUV. But it definitely feels like a car that can last. A lot of hard plastics, and reliable toyota engine and 4 speed box. You cannot go wrong with this car and feels reliable.
Read More »
So I went to test drive the new Aruz 2 week... I am going to give a short review... I hope to be as unbiased as possible.
Read More »


| | | |
| --- | --- | --- |
| Topic Title | Replies | Last Action |