This is an old car model that is no longer for sale by the local distributor since Nov 2023.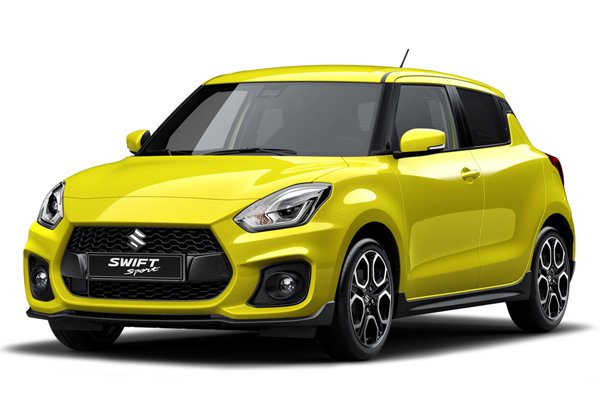 Built in
Predecessor
Suzuki Swift Sport (2012-2017)
User Ratings
| | | |
| --- | --- | --- |
| $156,888 (Oct 2023) | | |

21.2km/L
127 bhp
6-speed (M)

| | | |
| --- | --- | --- |
| $159,888 (Oct 2023) | | |

21.2km/L
127 bhp
6-speed (M)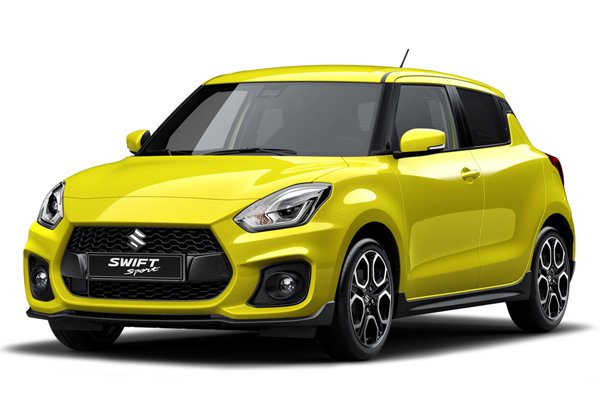 Suzuki Swift Sport Mild Hybrid
4 stars - based on 3 reviews
What We Like

Plenty of sporty touches inside and out

Manual gearbox

A real hoot on the road

What We Dislike

Cheap plastics abound in the cabin


---
Great little car with plenty of driving assistance features and good fuel economy. The manual gearbox brings back the fun in driving and the lightness of the clutch eases the strain during traffic jams. With hill assist, there is little to worry about the car rolling back. Quite a well thought through package. Overall, the Swift Sport is a very good city car to drive around in. Body roll is noticeably lesser than previous generations and steering has quite good feedback. Stock tyres tend to understeer but can be easily corrected. Safety systems are quite conservative - when approaching carpark barriers a bit too fast, the front assist will intervene quite unexpectedly. Service from the sales executive, Patrick was also very good. Very patient and meticulous.
Read More »
Don'T be taken a back by it'S small engine. The Suzuki Swift booster jet engine has a responsive and punchy feel when you give a light tap to the throttle. The interior has also since improved tremendously from the previous generations. There is also plenty of boot space with the option to knock down the rear seats for extra storage space to place bulkier items. The new swift sport definitely packs performance and practicality in one package.
Read More »
I'Ve been waiting for a 1tonne Turbo Manual Car for the longest time. The 1tonne category has been dominated by NA cars like Jazz Rs, Fit, Swift Sport and the older Lotus which is 2 seater. But nothing much in the '1 tonne daily driven car' With turbo and has high torque. The car is super easy off the line, the benefit of the turbo from previous gen NA swift sports (zc31 & Zc32) is very obvious. There is no need to rev to 4000 rpm to get the pickup, its extremely torquey from 2000rpm onwards. As it has small turbo, it does run out of steam after 5000 rpm but for daily commute, you dont get to there often. The mild hybrid adds an extra 13bhp & 50nm torque to the power band which is not listed on paper (129bhp). Comes in useful to aid the turbo and the 1.4L engine. I only hoped it was a full hybrid instead of mild hybrid so you can cruise on battery itself. The drive is very sharp and nimble. Amazing factory monroe shocks that is on the firm side. No need for aftermarket coilovers unless you want to track or lower the car alot. Seats are comfortable & Hugging. The 2 things that left me wanting more is the un-snappy manual gearstick (brought over from zc32) and the lack of oomph of the exhaust note (due to GPF). Both can be fix with plenty of aftermarket parts. One feature i would point out is the adaptive cruise control. I never thought i wanted ACC on a manual but its amazing when i just want to rest my legs on the expressway & Let it accelerate & Brake on my behalf. Disable with a light tap on brakes & Attack the corners exiting the expressway. Probably the first Manual Hybrid Turbo Car in the world with ACC. If you are reading this far down, you must have read the confusing comparisons with the JDM non-hybrid K14C. All i can say is that there is absolutely nothing between the 2 cars. The bhp is similar after adding the hybrid motor. This car in real world clocks 7.6sec to 100km/h, far faster than the stated 9secs. So do not be 'Brainwashed' By social media and test the car yourself to make the judgement. There is nothing else in this category. With thousands of Aftermarket parts for your picking to make it a track weapon. Do yourself a favor & Test drive one.
Read More »


$0 down payment, 100% ownership freedom.
Flexible 3 to 36 months
Fixed monthly fee
Explore Car Leasing now!
| | | |
| --- | --- | --- |
| Topic Title | Replies | Last Action |