This is an old car model that is no longer for sale by the local distributor since Jun 2023.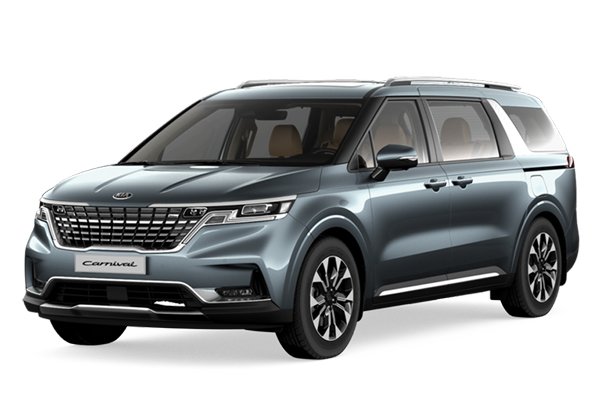 Built in
Predecessor
Kia Carnival (2007-2009)
User Ratings
| | | |
| --- | --- | --- |
| $266,999 (Aug 2022) | | |

14.5km/L
198 bhp
8-speed (A)

| | | |
| --- | --- | --- |
| $244,999 (Jul 2022) | | |

14.5km/L
198 bhp
8-speed (A)

| | | |
| --- | --- | --- |
| $252,999 (May 2022) | | |

14.5km/L
198 bhp
8-speed (A)

| | | |
| --- | --- | --- |
| $296,999 (Jun 2023) | | |

14.5km/L
198 bhp
8-speed (A)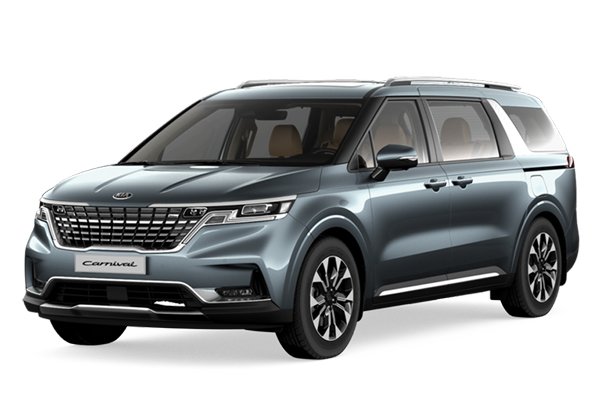 Kia Carnival Diesel
4.5 stars - based on 3 reviews
What We Like

As long and wide as MPVs get

440Nm of torque

Generous space for seven

Ventilated seats for first and second-row passengers

High cabin insulation


---
| | |
| --- | --- |
| | Luxury Ride, Stylish Design, Next Level MPV ` |
KIA has raised the bar with this GUV. From the looks, the first thing that comes to mind is a huge SUV. Carnival's design has many unique looks different from other cars. The size is massive, making it an imposing machine on the road. This GUV is a hybrid-MPV inside an SUV outside. The long wheelbase and wide body not only allow spacious interior, and comfortable seating for 7 adults, but it also improves the handling making it highly maneuverable on the road. The body frame is fitted with reinforced steel, enhancing safety and delivering a stable ride so comfortable that passengers can rest throughout the journey, especially great for a family with young children. Carnival is fitted with a 2.2 Turbo Diesel engine, which delivers the torque to move this 2-tonne beast with ease. Moving off and over-taking is a breeze with such power. The cabin insulation is well done up which blocks off the cluttering from a diesel engine. The Bose Sound System helps eliminate road noise when traveling at high speed. An icing on the cake. The technology fitted helps the driver to manage the hazard on the road. For instance, the 360 smart surround camera self-activates when any of the sensors pick up objects in proximity, highlighting which part of the car is nearing a potential obstacle. When reversing out from a parking lot, the sensors also alert the driver of any oncoming cars and apply emergency braking if it senses a potential impact. The same safety intervening measures applies when the car is making a turn, and the car ahead makes an emergency stop, just to name a few. These features take the stressful part of driving away from the driver. As an owner of this beauty, it was a real leap-of-faith switch from Japanese cars to Korean car. But after driving it for a year (no major issues thankfully), seemed to me that I placed my trust and money in the right car. My family slept through most of the drive through the road trip to Genting. As a driver, KIA's safety suite (Level 2) did the heavy lifting. Cruising at 110 km/h (sometimes 120 - 130 for quick overtaking) was like driving at 70-80 km/h, very stable and comfortable. Most of my friends who were skeptical about Korean cars were impressed by the specs (i.E. Digital cluster, large console, electronic gear, etc) and design of Carnival and how much Korean manufacturers have improved over the last decade.
Read More »
It'S big, and my passengers (colleagues) can'T stop talking about riding one makes them feel like Korean Movie stars. The ride is well-planted. It'S got punch when I need it. It'S quiet. Sweet rice all around!
Read More »
| | |
| --- | --- |
| | Driving a MPV like a SUV ` |
Driven it for 5 months now and absolutely love the interior space, safety features, the comfort and style. Take the badge away and it is difficult to accept that a Korean car has so much to offer compared to Japanese and Continental car makers.
Read More »


$0 down payment, 100% ownership freedom.
Flexible 3 to 36 months
Fixed monthly fee
Explore Car Leasing now!
| | | |
| --- | --- | --- |
| Topic Title | Replies | Last Action |