Distributor
Hotline
Built in
Predecessor
Volkswagen Golf (2012-2021)
Pricelist
06-Jan Pricelist
| | | |
| --- | --- | --- |
| $149,900 | | |

$14,600 /yr
20.8km/L
148 bhp
7-speed (A) DSG

| | | |
| --- | --- | --- |
| $153,900 | | |

$14,800 /yr
20.8km/L
148 bhp
7-speed (A) DSG

| | | |
| --- | --- | --- |
| $163,900 | | |

$15,500 /yr
20.8km/L
148 bhp
7-speed (A) DSG
Price updated 06-Jan-2022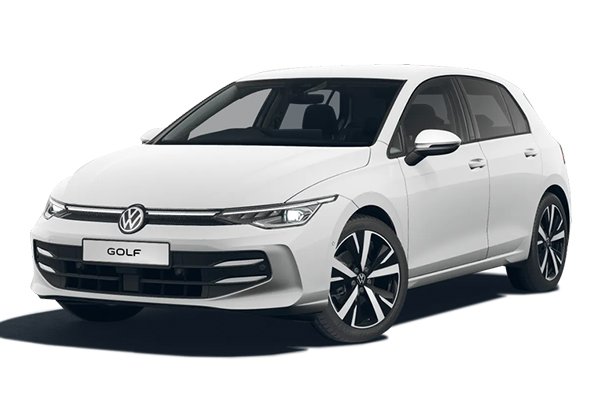 Volkswagen Golf Mild Hybrid
4 stars - based on 3 reviews
What We Like

Stylish and sporty looks

Excellent fuel economy

Modern interior with intuitive controls

Agile handling

Pliant and comfortable ride

Adequately powered

What We Dislike

Noticeable delay during manual gearshifts


| | |
| --- | --- |
| | A new base Golf, not too bad a choice with all things considered |
The first comment I had when I saw the photos of the new Mk8 Golf online, was, woah, what are they thinking with the droopy-eyed design?! Luckily, after seeing the actual car, it really is something that looks way better in the flesh than in photos. While a considerable change from before, it is a design that starts to grow on you.
Read More »
| | |
| --- | --- |
| | Comfortable little do-it-all hatch |
The Volkswagen Golf is now more digital than ever. You get a sizable infotainment screen up front, showy ambient lighting, and there's a pretty nifty digital instrument cluster to boot. But its still all really spacious to sit in, comfortable to ride in and offers up decent enough shove.
Read More »
| | |
| --- | --- |
| | Good driving dynamics but interior controls fustrate |
Benchmark chassis dynamics and punchy drivetrain. Beats all 1.6L Japanese family cars in this area. Rides well, feels good. However, interior frustrates. Base spec cost $25K more than a Mazda 3, yet feels less premium. Infotainment is slightly fussy, made worse by the lack of physical controls that has been discussed to death. At least the higher spec Leon FR has some sliders to play with below the screen, the base spec has none. Pricing is quite made worse by Cat B COE. It cost a good $2K more a year to run than the increasingly good Japanese/korean counterparts. If this is nothing for you, go for it ! Otherwise, a used Mk 7.5 is arguably a better alternative.
Read More »


Topic Title
Replies
Last Action