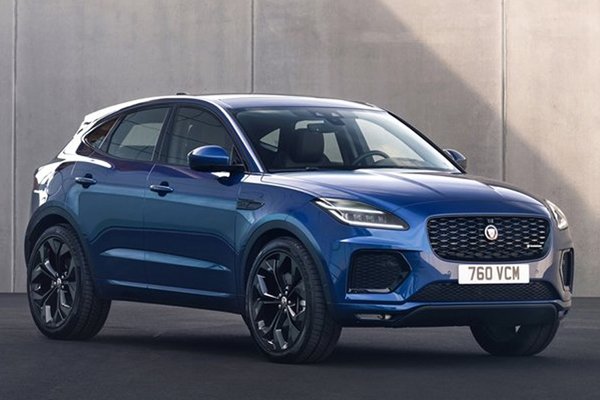 Distributor
Built in

Austria

(launched 2018, facelifted May-2021)

Predecessor
Jaguar E-PACE (2018-2021)
User Ratings
$148,888
(w/o COE)

-
14.9km/L
158 bhp
8-speed (A) Jaguar Sequential Shift
Price updated 24-Oct-2023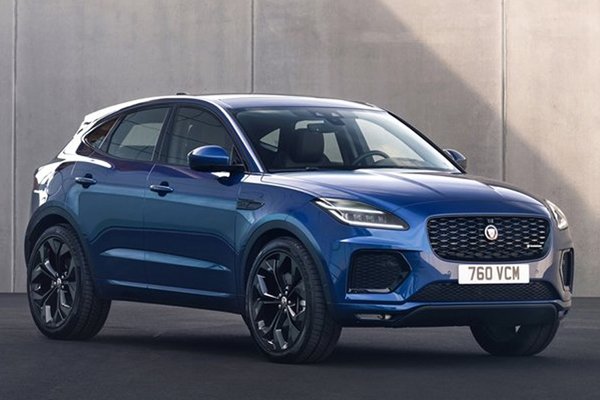 Jaguar E-PACE Mild Hybrid
3 stars - based on 3 reviews
What We Like

Sleek exterior design

Luxurious and sporty cabin

Not a slouch to drive despite the smaller engine

Interesting Easter Eggs to find around the car


---
I always thought my first premium car would be the typical German suspects. So imagine our shock and horror when my wife and I were "Conned" Into impulse buying the pre-facelift E-pace in 2020 without even a test drive! I'M familiar with the JLR maintenance horror stories so we were really afraid that'S what we bought. We'Ve owned the car for 1.5 years now and we'Ve fallen in love. Being a heavy car, it doesn'T have the zippiest acceleration but that doesn'T bother us. It also lacks features that similarly priced peers have such as blind spot monitoring, 360 camera, park assist. Oh am the sloping roofline eats into boot space. But that'S where the negatives stop. It'S the most SOLID car we'Ve ever driven. The car is so solidly put together that you can probably use it as a nuclear bunker. Suspension is on the stiff side but that makes cornering a breeze for a car this tall, plus all the normal bumps are soaked up. The car is very very comfortable - more so than the Q3 and even the X3 which is a size up. You don'T even realize that you'Ve hit the speed limit because it'S so stable. It inspires confidence when I drive because I feel safer, especially since it'S 4WD and has a higher wading depth than its peers. This impulse buy doesn'T come with regrets and I don'T think I can move away from JLR family anymore. If you'Re shopping for a car in this class, do give this car a try at least. Come over to the dark side
Read More »
| | |
| --- | --- |
| | Reliability is an overstatement. ` |
Just sold my 1.5L MHEV e pace after 2000 mileage, buggy pivi pro, squishy brake sound for no reason, fuel economy(8km/L during SLIGHT pedal pressure and 10km/l when leisure) worse than a 4 cylinder car. Yes you can overtake with ease. When petrol $$ is of no concern that is. Radio turns off for no reason at random times. Apart from these, SGCM reviewers explain better than my Jag salesperson claiming that the car can sell itself when I knew more about it than her. LOL! Good luck and enjoy the new epace for all potential buyers. A leaping cat for such a price? NOT worth it. Oh yes I forgot, during car collection, they connected the in car camera cable into the WRONG PORTS. Had to find out myself with no help whatsoever. Plus, wireless charging pad with jaguar print but not functioning as expected and takes a few tries to actually get it started after shifting my iphone? Prints doesn't compensate functionality man.
Read More »
Got this new E-pace in early May 2021, the new design was well received and soon discovered many disappointments. The new braking system with the MHEV is a big concern, as it doesn't grip very well, I almost crash into the front vehicle. Seems there is some response delay and react poorly. During slowly down, you'll receive an annoying humming sound from the system, every time. As a new car, it drives like an old truck. The brake has a noticeable strange squirting noise, it wasn't fully resolved after a lengthy Jaguar factor repair with compensation or courtesy car. Compare to my Audi/Volvo, you notice there are losing parts somewhere. I have a hard time finding the source. The New three-cylinder 1.5l is for sure under power and not fuel-efficient as they claim. Their always-connected Jaguar's sophisticated Pivi Pro is always dis-connected and crash frequently. As a new car, I'm disappointed with their suspension system, too hard. It's like driving a boat on the road. Beware the AD, the E-pace sound system is not Meridian and it's awful. At the time of repair in May 2021, the service department has no idea about the car, seems they are not ready for this model yet.
Read More »


$0 down payment, 100% ownership freedom.
Flexible 3 to 36 months
Fixed monthly fee
Explore Car Leasing now!