Distributor
Hotline
Built in

Czech Republic

(launched 2021)

Predecessor
SKODA Octavia (2018-2021)
Pricelist
21-Oct Pricelist
$63,900
(w/o COE)

-
18.9km/L
148 bhp
7-speed (A) DSG

$75,900
(w/o COE)

-
18.9km/L
148 bhp
7-speed (A) DSG
Price updated 21-Oct-2021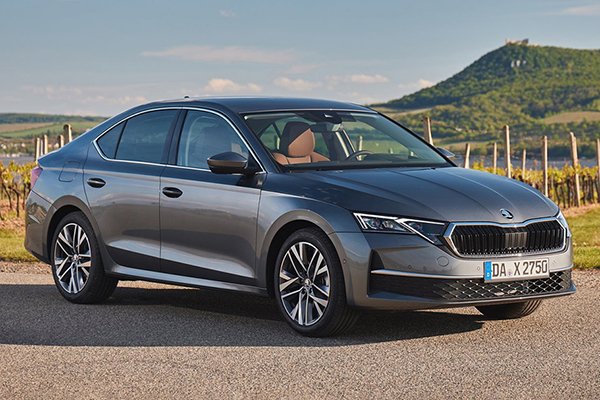 SKODA Octavia Mild Hybrid
4.5 stars - based on 3 reviews


| | |
| --- | --- |
| | Skodas just keep getting more handsome by the day |
The Skoda Octavia has ditched the old factory-stamped design for something that is now has a very sleek and cohesive. A comfortable and practical fastback overall.
Read More »
| | |
| --- | --- |
| | Great value for money car! |
The new model has solved the less attractive rear view found in older models and retained all the other good aspects of the car. 1. Nice drive even in normal mode. Spirited drive in sports mode. 2. Great legroom for driver and passengers. 3. Well thought through items like wireless mobile phone charging even with my thick protective phone case on. 4. Humongous boot to fit 4 large suitcases or probably 4 golf bags. 5. Sound insulation is fantastic. 6. Nice sound system. 7. Cruise control and auto hold. 8. Signature umbrella holders for front seats. 9. Pay less than $700 annual road tax and enjoy decent powered car. 10. 5 years servicing and 1 year road tax 11. Front and back cameras. 12. Assuring drive with solid build.
Read More »
| | |
| --- | --- |
| | Just test drive it - and you'll understand. |
In a competitive market with the new generation Hyundai Avante (Elantra), Mazda 3 and Toyota Corolla Altis, why would someone pay the premium (partly due to it's Cat B horsepower) for a continental that's not one of the household brands? In terms of features, 2021 Hyundai Avante's got it beat (sunroof, wireless Apple carplay and Android auto, and ventilated seats), at a more competitive price point. Avante's longer wheelbase means more rear passenger room too. But the Octavia wins in terms of how solid and reliable it's built to be in an accident, the responsiveness of the engine, smooth negotiation of bends and humps, ergonomics of the seats, the understated luxurious cockpit and massive 600L boot space, and a sound system with ample bass. Last but not least, the aesthetics. It's exterior design (which matches the language and style of the interior) makes it look quietly sophisticated with all the functionality and practicality of a family sedan. Just test drive it - and you'll understand.
Read More »


Sorry, there are no similar new cars
Topic Title
Replies
Last Action