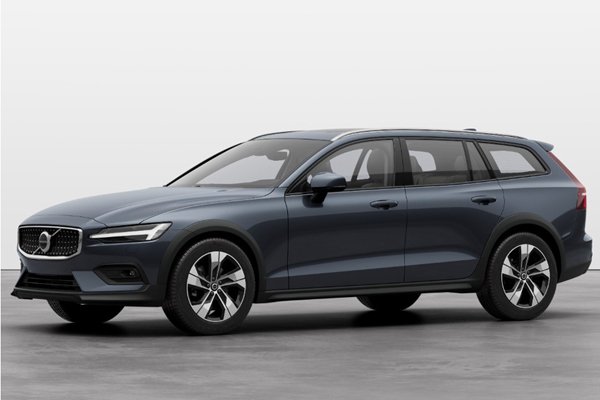 Distributor
Built in
Predecessor
Volvo V60 Cross Country (2015-2019)
User Ratings
| | | |
| --- | --- | --- |
| $320,000 | | |

$29,900 /yr
(estimated)
14.9km/L
250 bhp
8-speed (A)
Price updated 21-Sep-2023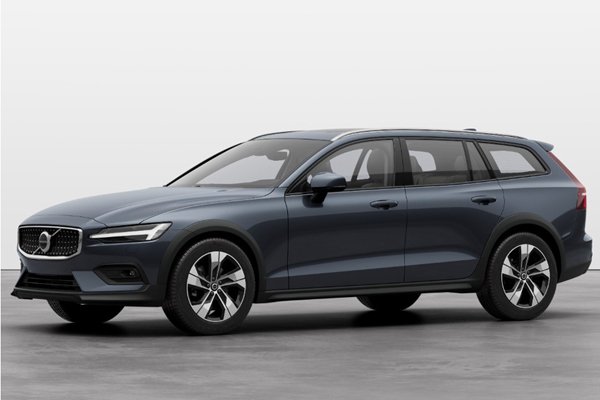 Volvo V60 Cross Country Mild Hybrid
4.5 stars - based on 2 reviews

---
| | |
| --- | --- |
| | Excellent performance and comfort ` |
Some additional thoughts on our Volvo V60 CC after passing the 1000km mark. We got used to the car and the not always intuitive Volvo specifics. Overall, we are happy with the car, very pleasant to drive. We like the stunning, eye-catching design inside and outside.
Read More »
| | |
| --- | --- |
| | Great looking car, inside and outside. Wagon with SUV features ` |
We just bought the Volvo V60 CC B5 after reviewing and test driving some of the German alternatives - BMW (X3), Audi (A4 Avant and Q5), Volkswagen (Tiguan) and Skoda (Kodiaq, Superb). Volvo's B5 engine is succeeding the T5 model, a 48 Volt mild hybrid has been added. In Europe we drive a BMW X-drive Touring (that's BMW's station wagon model), likewise equipped with a 48 Volt mild hybrid. We love the BMW for its quality perfection, driving pleasure, design, and versatility. Unfortunately, Singapore doesn't import the "Touring", neither 3 nor 5 series and the X3 is still the old model (no longer sold in Europe). Volkswagen stopped selling the Passat Variant here and the Tiguan feels outdated (no mild hybrid, even the top R-model has no ACC and lacks other safety features). While wagons are popular in Europe, they don't seem the preferred choice of Singaporeans. So, we had to find an alternative here. While SUVs also offer large boot space, they fall short in driving dynamics (due to higher centre of gravity, weight, and shorter wheelbase). SUVs also consume considerably more fuel. The Volvo CC sits "In between" A wagon and SUV by adding SUV features, such as a rugged off-road appearance, lifted by 2.5 inch (hence higher ground clearance and seating position), 4x4 AWD to a normal V60 model. We also find it more stylish than a SUV, we like the sleek look. What also makes this car stand out to its rivals is its modern drive train, a mild hybrid (48Volt electric motor supporting the petrol engine). While this is meanwhile standard for most cars of this class, we noticed that the German brands are still selling the outdated models in Singapore without MH. We just tested the car for a few days. I will add some more thoughts at a later stage but for now, this is our assessment:
Read More »


$0 down payment, 100% ownership freedom.
Flexible 3 to 36 months
Fixed monthly fee
Explore Car Leasing now!
| | | |
| --- | --- | --- |
| Topic Title | Replies | Last Action |