Distributor
Contact
Built in
Successor
KIA Sorento Hybrid (2022)
User Ratings
| | | |
| --- | --- | --- |
| $239,999 | | |

$21,500 /yr
18.5km/L
228 bhp
6-speed (A)
Price updated 23-Sep-2022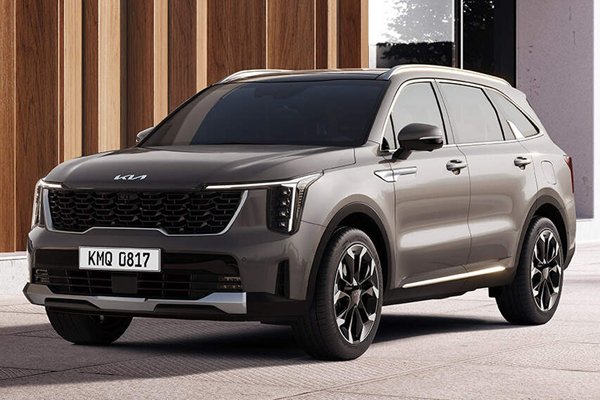 Kia Sorento Hybrid
4 stars - based on 3 reviews
What We Like

Bold, striking good looks

Refined and perky hybrid powertrain

Great fuel economy despite its weight and size

Well-built interior with excellent insulation

Plethora of driver assists makes it easy to drive

Semi-autonomous cruise control

Smooth and enjoyable ride thanks to cushy suspension setup

Ability to 'idle' with engine off

What We Dislike

Not the most engaging drive


---
The new Kia Sorento Hybrid SUV offers you all the massive road presence without any of the fuel-drinking wallet-shrinking downsides.
Read More »
| | |
| --- | --- |
| | Probably the best family car in the segment ` |
Kia is a making a killing with their cars. This Sorento just goes to show how far they have since that horrid first generation Sorento only people with less than good levels of taste cared lay their eyes on, let alone purchase. I would also go so far to say that the Sorento beats its competitors in this segment. Granted as a SUV it is still not the most appealing thing to look at, but it does have an aggresive looking design and sharp lines for those who like such things. The space that the Sorento offers is great. It really is a cave of a car even for a bigger sized individual like myself. This applies to both the front and back of the car. Choice of materials used in the car is also commendable. Nothing was squeaky during the test drive. The use of many soft touch points also gave the car a really premium feel. And yes it is quality which not even a BMW can say has it beaten. Please do not waste your hard earned cash on a BMW 2 Series Active Tourer. This is the superior option, unless of course you are a badge snob. Of course the interior is not the only good part about the Sorento. Handling is neat for such a huge SUV. Ride comfort is also pretty top notch, providing a great ride for your family when doing groceries. Honestly, what else more can you wish for from a family car?
Read More »
This hybrid Sorento wants to combine all the great things we look for in a car: Economy, interior space, and great looks.
Read More »


| | | |
| --- | --- | --- |
| Topic Title | Replies | Last Action |