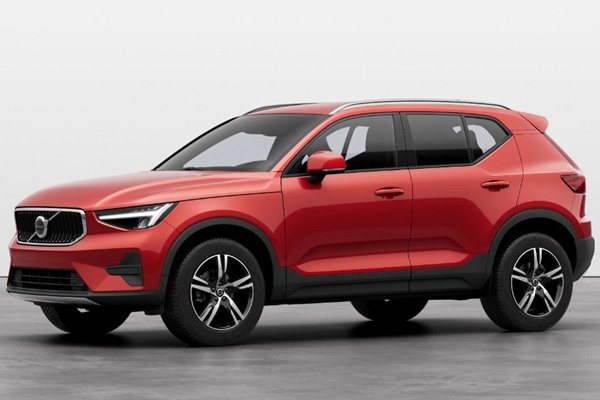 | | | |
| --- | --- | --- |
| $276,000 | | |

$25,900 /yr
(estimated)
15.6km/L
197 bhp
7-speed (A)
Price updated 21-Sep-2023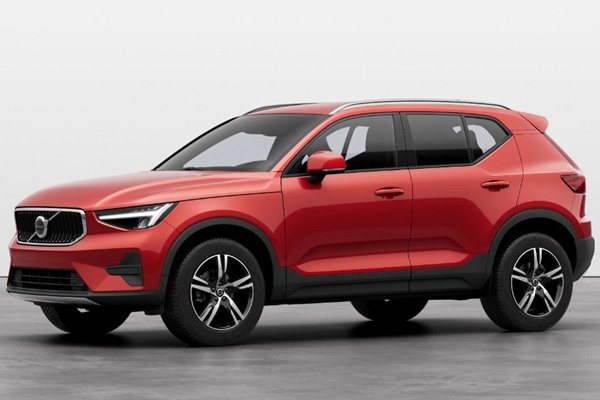 Volvo XC40 Mild Hybrid
3.5 stars - based on 3 reviews
Facelift (What's New)

2.0-litre mild hybrid drivetrain

Redesigned head lights

9.0-inch infotainment system equipped with Google Assistant


---
| | |
| --- | --- |
| | The Mild Hybrid XC40 B4 PLUS ` |
Went by to see the XC40 B4 variant recently. First looks, its well built of a typical Volvo where B4 is the petrol mild hybrid variant of the model. Interior furnishing is a posh style in a Volvo, equipped with the small gearbox knob which is nice to look and engage. The standard large screen that controls practically everything in a car is fitted too. One of the drawback that does not come with panaromic sunroof as standard which you need to top up and wait for it, whereas other variant and models are of standard. Another of the drawback is the push start button is a conventional one than the radical design diamond shaped one seen in other models, making it like a low variant Volvo that you are getting as XC40 series. The drive, is a good pairing with hybrid which the car determines which to use during the drive and speds off easily. Manuvering this vehicle is a breeze as its a small and compact SUV, compare to the elder siblings like XC60 or XC90. With many features like the usual blind spot detection, it shows brightly litted than soft litted in other brands. Lane departure assist with pull back steering is well used when tried where you just keep in lane for few seconds, no signal and change lane, steering vibrates and draws the vehicle back in lane, tried subsequent left and right and works well too. Adaptive cruise control with pilot assist is where you set a designated speed and let off throttle and brake, the vehicle will be intelligent to control and stop accordingly, somewhat like a partial autonomous driving. Back to the showroom, only notice that the vehicle does not come with 360 body sensors from the rest, only front and rear sensors which also makes it somewhat a lower Volvo range that you are getting. Overall, its a sizeable SUV to consider for its known safety features in this brand to consider.
Read More »
| | |
| --- | --- |
| | Power-packed crossover in a tight spot ` |
402bhp in a Volvo, and a small and tall one at that. If that idea does not excite you very little probably will.
Read More »
| | |
| --- | --- |
| | Solid compact Volvo machine ` |
Volvo little crossover has been with us forever. So just why should you get this when there's a new GLA, or a new X1 on the horizon?
Read More »


$0 down payment, 100% ownership freedom.
Flexible 3 to 36 months
Fixed monthly fee
Explore Car Leasing now!
| | | |
| --- | --- | --- |
| Topic Title | Replies | Last Action |