Past Car
Models no longer being sold by local distributors.
Model unavailable since Mar 2017
Car Review - Nissan Almera 1.5 Premium (A)
08 Dec 2011 | Nissan Reviews
Nissan appears to be confident of its compact sedan based on its selling point - space. But what else can the car do besides giving its occupants a roomy cabin? Julian takes it out for a drive to explore more.



Consumer Reviews of Nissan Almera

OVERALL RATING
5 Reviewers
3.5 out of 5

Comfort
3.5/5
Reliability
4/5
Handling
3/5
Features
3/5
Exterior Styling
3/5
Interior Design
3/5
Value for money
3/5
Engine Performance
3/5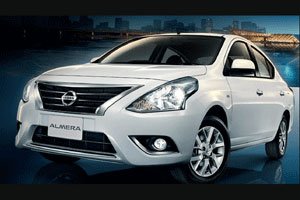 Nissan Almera
3.5 stars - based on 5 reviews