Past Car
Models no longer being sold by local distributors.
Model unavailable since May 2017
Car Review - Mazda MX-5 2.0 (M)
25 Dec 2015 | Mazda Reviews
The Mazda MX-5 has become one of the world's best-selling two-seater sports car in the market. Can the fourth generation fill the big shoes? Julian finds out...



Consumer Reviews of Mazda MX-5

OVERALL RATING
1 Reviewer
4.5 out of 5

Comfort
4/5
Reliability
5/5
Handling
5/5
Features
4/5
Exterior Styling
5/5
Interior Design
5/5
Value for money
4/5
Engine Performance
5/5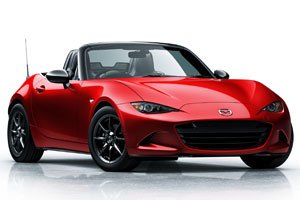 Mazda MX-5
4.5 stars - based on 1 reviews