---
Powered By:

S M Performance believes that integrity is the most important value that a car workshop must have - it is the reliable workshop that you can trust.
While
S M performance
is a relatively new name in the car repair business, don't be surprised if you find the name familiar. You see, the people behind S M Performance are the same ones who manage the reputable paint shop and used car dealership -
S M Spray Painting
and
Tradeit.com Pte Ltd
.
A used car dealership and a paint shop complement each other extremely well as used cars don't really come in perfect condition. Most of these cars will require some body and paint work to reach the standards that Tradeit.com expects of the cars in its inventory. With the expertise of S M Spray Painting, it is able to refurbish kerb rashes and freshen cars up with a new coat of paint. The cars in the showroom will definitely look as good as new.
Now, with the addition of S M Performance, the team is also able to ensure the mechanical condition of the cars, along with providing after sales services such as free servicing, free diagnostic checks and special rates on repairs to maintain the cars bought from Tradeit.com, to ensure its customers' peace of mind.
All started with the desire to provide a reliable repair service
While S M Performance was set up with the desire to do more for its existing customers from S M Spray Painting and Tradeit.com, it also extends its services to any driver who want to enjoy a trusted and reliable car maintenance and repair service.
With S M Spray Painting and Tradeit.com Pte Ltd, the team was able to cater to panel beating, spray painting and car trading.
This was already quite a complete service - you can buy your favourite car from Tradeit.com and get it painted to your favourite colour by S M Spray Painting. But, there was still a gap as customers had to go elsewhere for mechanical repairs and maintenance.
Noticing this gap in service, S M Performance was set up to create a truly one-stop solution for all of the teams' existing and new customers. Your entire car ownership journey can now be supported end-to-end, by the team consisting of S M Spray Painting, Tradeit.com and S M Performance.
Quality and workmanship is at the core of S M Performance
S M Performance understands the rigorous demands of owners for their cars to be repaired with the utmost care.
Owners expect their cars to be repaired properly so as to avoid any potential issues in the near future. It is clear that quality work is of utmost importance and S M Performance sets out to achieve just that.
This starts with the mechanics that have vast experiences in automotive repairs. The team of mechanics at S M Performance has worked with cars of European makes such as BMW, Mercedes-Benz, Porsche, Audi and Volkswagen as well as Japanese makes like Toyota and Honda over the years.
Carrying on with the theme of quality, S M Performance uses only premium grade parts and the quality engine oils from Liqui Moly and Total for their customers. With a wide range of quality engine oil, S M Performance is able to cater to all sorts of cars - it even carries a hybrid-specific engine oil from Total.
Well-equipped to solve all your car problems
The next important part of a workshop is its equipment. S M Performance uses specialised diagnostic tools to ensure accurate quotation and repair work, it is also equipped with necessary machineries, such as a hydraulic press, which is needed for repairs such as wheel bearings and undercarriage bushing replacements.
With the right people, right skillset, equipment and the best parts and components, S M Performance is well equipped to resolve all your car woes, be it a routine servicing job or complex work such as engine and gearbox overhauls or even air conditioning.
Equipped with strong knowledge and the capability to accurately pin-point and resolve issues on cars, S M performance also provides pre-purchase inspection services to lend a hand to you in your search for your next car.
Most importantly, and perhaps a unique factor that sets it apart from others, is its emphasis on reliability and quality. Like S M Spray Painting and Tradeit.com, S M Performance believes in retaining its loyal customer base with quality work done.
S M Performance Extended Warranty program
S M Performance has also branched out to provide extended warranty for cars that clients purchase through its used car dealership - Tradeit.com Pte Ltd. All cars purchased from Tradeit.com will enjoy a free six months warranty. However, clients have the option to extend the warranty up to two years.
Extended warranty creates a win-win solution for both the company as well as the clients. With extended warranty, clients who have bought a car from Tradeit.com would not have to worry about hefty repair costs should they face any engine or gearbox issues some time down the road. At the same time, the team believes that such assurance will bolster the trust from customers and result in a happy long-term relationship with all of its clients.
The fees and coverage of the warranty will be clearly stated within the warranty booklet provided to clients. You can contact the
S M Performance
directly for more information regarding its extended warranty program.
S M Performance is located at 25 Kaki Bukit Road 4 #08-30 Synergy @ KB, Singapore 417800. It is open from 9:00am - 6:00pm from Monday to Saturday and closed on Sundays and Public Holidays. To find out more, you can reach it at 6386 3375 / 9822 8346 / 9731 7938.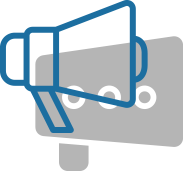 S M Performance is now offering a Grand Opening Promotion,
Book now and enjoy $30 off all servicing packages!
Address
:
25 Kaki Bukit Road 4 #08-29 Synergy @ KB S(417800) (map)
Opening Hours
:
9am - 6pm (Mon - Fri) 9am - 1pm (Sat) Closed on Sun & PHs
Phone
:
98228346 / 96817081 / 63863375