Past Car
Models no longer being sold by local distributors.
Model unavailable since Dec 2009
-
17.7km/L
49bhp
-
15.3km/L
49bhp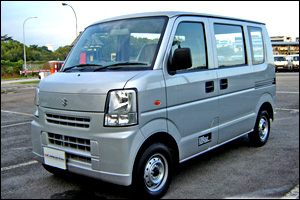 Suzuki Every
3.5 stars - based on 2 reviews

| | |
| --- | --- |
| | Most under-powered vehicle ever |
As per my title, that will be the 1st thought on everyone's mind when driving this vehicle for the 1st time. "So under-powered?!" One must really get used to the low power of this vehicle. It can be very dangerous especially when making right turns at cross-junctions. But end of the day, given the price, its still a worthy buy. Buyers should note that the auto version is only 3-speed... Will be a pain to drive on major roads. The one I drove is a manual one, so its not so bad... Can still hit 90kmh most of the time.
Read More »
Advantages : Good visiablity - cargo area fitted w/ Windows. High Torque on Gear 1. Dual SRS Airbags Gear Shift knob on the dashboard area Narrow A-Pillars Powerful for a 660 cc Disadvantages : Leg Room could have been improved. No Powered Windows and Mirrors Hazard light button located too far away. Overall : Small in size yet able to perform well. Low on Fuel consumption. Speed in excess of 100KPH Easy to drive and park as there is power steering and small in size.
Read More »


Topic Title
Replies
Last Action