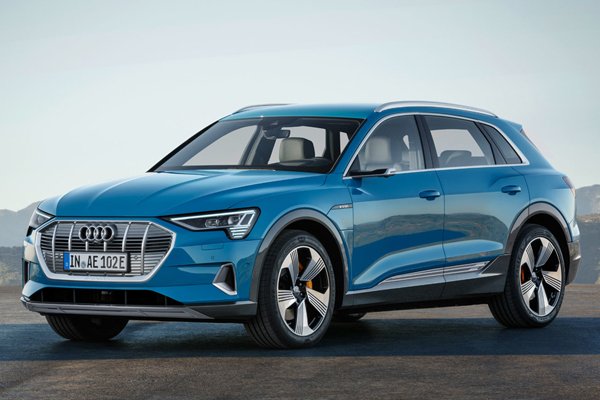 | | | |
| --- | --- | --- |
| $385,247 | | |

$36,000 /yr
4.6km/kWh
308 bhp
2-stage planetary gearbox with single gear (A)
Price updated 05-May-2023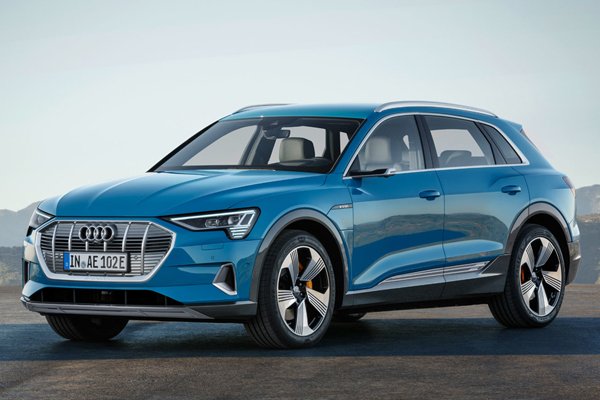 Audi e-tron Electric
4 stars - based on 3 reviews


---
Decided to try out another EV in the market, so went to see Audi. First looks, IMPRESSIVE design and sleek looking. Comes with normal SUV and SportsBack variant to choose. In it, is a luxury in-depth exquisite of a true Audi design with all nicely flushed in to look forward to in your everyday drive. The drive is easy, flip down to D and the car sprang into life. There is a DUAL motor in this EV that can do power distribution based on its Quattro drivetrain, which is great. In COMFORT mode, the car is relaxing to drive and makes you relax too but not forgetting its features of awaking you up in case you feel too relaxed and dozed off. In DYNAMIC mode, the car gives you a feel of tighentiing suspension, strengthening the steering and roars in with power. Features are well equipped in this e-Tron too, you name it, they had it like lane departure and swerve back, blind spot assist, pre-collision assist, 360 camera that comes with 3D view (this even follows suit when you turn steering or on signals). PLUS their virtual cockpit that is so friendly that you able to change to many looks too. Overall, this is definately a dynamic drive for an EV from Audi to get if you are thinking of one as a SUV EV.
Read More »
| | |
| --- | --- |
| | Video Side Mirrors Only Parallel Park Challenge ` |
Likes: 1) 0-100km in less than 3s 2) Car stability, acceleration torque. Woo! 3) Roomy, Spacious for all 5 Passengers 4) Interior Chroming & Design, particularly at the doors! 5) Great Air-Con. (rear passengers can use toes to adjust on rear touch panel!) Needs Improvement a) Car Key Design b) Seats Comfort (feels rigid & hard) c) Loading height of boot at rear d) Button to open boot from driver seat e) Interface panel needs to press HARD to click! f) A physical knob just for volume instead of at front panel or steering wheel g) No side mirrors but constant video streaming (I dont know how to parallel park!!) Kids keep looking at the side mirror lcd screen and this may give rise to motion sickness.
Read More »
| | |
| --- | --- |
| | Most stable n quiet car I even drive ` |
A very conventional Audi, built to persuade regular SUV buyers to make the EV jump. Doesn'T look like an electric car, nice interior design and efficient drive.
Read More »


| | | |
| --- | --- | --- |
| Topic Title | Replies | Last Action |