---
Fine European cars can be tricky to fix, TT Motorsport is a well-equipped specialist that can take care of your car at a competitive price.
European, or 'Conti' cars as we like to call them, are often perceived to be more luxurious and well-built. Of course, they also come at a higher cost. It wouldn't be far-fetched to say that almost everyone wished to own a German luxury car such as Mercedes-Benz, BMW or Audi at some point.
Now, these feature-packed cars aren't just expensive to buy. With all the technology and engineering involved, fixing them will usually require some expertise - expertise which often comes at a premium. If you are the proud owner of a European car, you would be glad to have an economical alternative when it comes to repair and servicing works. And that's where a shop like TT Motorsport comes in.
Precise diagnostic, accurate repairs
Most modern cars, especially those of European makes, are equipped with advanced computer and sensor systems. This means that some repairs can only be completed with the aid of a specialised diagnostic computer.
Unlike universal diagnostic scanning tools which offers vague and at times, inaccurate readings, TT Motorsport opts to use only specialised diagnostic computers that are brand specific.
As the diagnostic computers are the same as what Authorised Dealership workshops use, faults and issues with your car can be accurately diagnosed - right down to the particular part that needs to be replaced.
In fact the computer will even display specific instructions and guidelines for an accurate and effective repair.
TT Motorsport also keeps their diagnostic tools up to date, so that even the latest cars can be accurately worked on.
It even provides support to parallel importers, aiding with the diagnostic and coding needs of freshly imported new cars.
Experienced mechanics to solve all your car problems
While TT Motorsport is a relatively new workshop, with around three years of operation, it has a team of highly experienced and capable mechanics.
Most of the mechanics here have more than 30 years of experience working on cars of all kinds. The team is capable of all sorts of repair and servicing works, from specialised repairs such as car air-conditioning system repairs, to complicated and highly technical jobs such as engine and gearbox overhauls.
TT Motorsport believes in using only the best parts and products on its customers' cars, and carries a line of quality engine oil from Amsoil, Caltex, Liqui Moly and VP Racing. Being the only Allianz Insurance Authorised workshop for car repair, TT Motorsport is also able to handle car accident claims and sort out the repairs of your car for you.
With a responsive 24-hours hotline, you know you can count on TT Motorsport whenever you require any roadside assistance.
A trusted workshop that offers quality and value
TT Motorsport prides itself in its extremely competitive pricing. Yes, despite its experienced mechanics and the use of highly specialised equipment, it does not believe in charging big bucks for car repairs.
It also practices a transparent approach with its customers, there is absolutely no concern for hidden charges or unauthorised work - TT Motorsport will consult its customers before proceeding with any repair work.
Special promotions are frequently offered to give customers the best value. Currently TT Motorsport is offering its Caltex Havoline Pro DS Servicing package at just $78 (top up $15 for Conti cars), customers can get one free servicing with every three done as well.
TT Motorsport located at 48 Toh Guan Road East #01-103 Enterprise Hub, Singapore 608586. It is open from 9:00am - 7:00pm from Monday to Friday, 9:00am - 4:00pm on Saturday and 10:00am - 2:00pm on Sunday.
It also has another outlet,  located at 51 Ubi Avenue 1 #01-28 Paya Ubi Industrial Park, Singapore 408933, which is open from 9:00am - 7:00pm from Monday to Friday and 9:00am - 4:00pm on Saturday. You can visit its
website
or reach it at 6970 0161 / 9161 6161.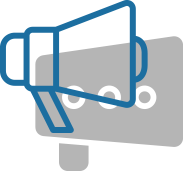 Get an Amsoil engine oil and transmission fluid servicing package at $268 and enjoy an Amsoil coolant change worth $100 for free now!
Address
:
48 Toh Guan Road East #01-122 Enterprise Hub S(608586) (map)
Opening Hours
:
9am - 7pm (Mon - Fri) 9am - 4pm (Sat) 10am - 2pm (Sun)
Phone
:
91616161 / 69700161