---
It sounds rumbly, angry and glorious - the new entry-level Bentley is Crewe's finest V8 model ever.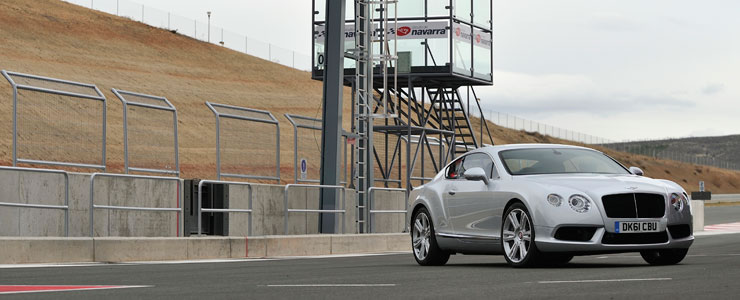 While most consider Bentleys to be just about luxury and waftibility, few will be aware of the brand's illustrious sporting history. During the 1920s, Bentley was outstandingly successful in both racing and setting new speed records, grabbing many front page headlines. Bentley first won Le Mans in 1924. From 1927 to 1930, the brand with the marque of the Flying B won the famous endurance race in France four consecutive times. Bentley returned to Le Mans again in the early 2000s to take a popular victory at Le Mans in 2003. More recently, the brand is back setting speed records once again.
If you're still not convinced of Bentley's sporting pretensions, take a drive in the new base model Continental GT variant test driven here and I can be pretty sure that you'll thoroughly change your mind about Bentley being just about luxury, leather and wood veneers.
The new Continental GT V8 supplements the current range topping W12. Like the latter, the new V8 is also available in GTC convertible guise in addition to the GT coupe.
Exterior
Outwardly, the V8 looks sportier when compared to the more elegant W12 model. Exterior styling details like the V8's traditional Bentley matrix grille in satin black, more dynamic looking front bumper with gaping air intakes, the dark finish on the lower edge of the rear bumper and the distinctive 'figure of eight' exhaust tail pipes all combine to give the GT a more purposeful and aggressive stance.
Also unique on the V8 are the red winged 'B' emblems that were last used on the Arnage Red Label. Opt for the Mulliner styling pack and the V8 will look even meaner and racier, thanks to details like the front splitter, rear diffuser, carbon fibre wing mirrors and rear spoiler.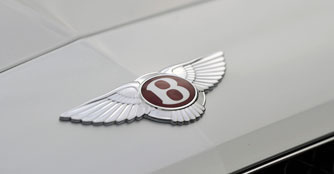 The red winged 'B' emblem is unique on the V8
This model is no longer being sold by local distributors
Engine Type
:
V8 Twin-Turbocharged
Horsepower
:
373kW (500 bhp) / 6000 rpm
Torque
:
660 Nm / 1700 rpm
Transmission
:
8-speed (A)
Acceleration (0-100 km/h)
:
4.8sec
Fuel consumption
:
9.4 km/L