---
With specialist tools and professional workmanship, Mirage Motorwerkz delivers consistent competency and quality when it comes to repair and servicing.
Nowadays, as cars get increasingly digitalised and complicated, the servicing and repair of vehicles have also become notably more complex. More than just some tools and spanners, workshops these days have complex electronic equipment that are necessary for dealing with various electronic complications and issues, on top of the range of mechanical repairs that any car may require.
As a result, workshops understand that they cannot operate the same way that they used to. With increasingly extensive diagnostic tools, brand-specific specialised equipment, as well as the consistent need to expand technician knowledge and competency, Mirage Motorwerkz is consistently committed to delivering a high level of service competency and satisfaction.
Precision tools for specific servicing and repair requirements
To be able to accurately and completely diagnose any issues found within Continental makes (of which Mirage Motorwerkz generally focuses on), the company has acquired diagnostic scan tools used by the authorised distributors of major manufacturers including Audi, BMW and Mercedes-Benz.
With such specialised equipment, the staff at Mirage have full access to any vehicle's built-in diagnostic system. Whether it's checking and clearing of fault codes or dealing with issue with a car's electronics or computer system, these precision tools allow professional standards of work.
Of course, keeping equipment modern and up to date is important. With new types of vehicles such as plug-in hybrid models, the company has also acquired the necessary tools to service and repair such vehicles.
These tools also allow the workshop to execute a wide-range of repairs, ranging from simpler air-con or electronics repairs to complex engine and gearbox repairs.
Professional workmanship standards to deliver high customer satisfaction
However, on top of just having the right tools, it's also key that the technicians at Mirage adhere to high standards. This is predicated on extensive training to ensure high levels of competency, which also includes the use of appropriate tools for the job.
Also, using the appropriate tools for the job also ensures the safety of the technicians, as well as to ensure that the car does not experience any other issues caused by incompatibility issues.
On top of being trained in the necessary technical skills, the technicians at Mirage also pay keen attention to taking care of each customer's vehicle. This includes using seat covers when working inside the cabin of the vehicle to prevent any damage of the leather surfaces.
Most importantly, Mirage Motorwerkz believes in delivering a professional level of service and quality, as opposed to simply a race to the bottom when it comes to pricing and simply offering the cheapest pricing possible. While the company strives to offer reasonable prices, understandably, quality service and parts come at a cost. As such, Mirage believes in being as straightforward and transparent with customers as possible.
By delivering high levels of service, Mirage has definitely earned goodwill with many return customers. With high standards of workmanship and a dedication to uncompromising integrity, this has allowed the company to earn the trust from many customers.
Mirage Motorwerkz is located at 10 Kaki Bukit Road 2 #01-29 First East Centre Singapore (417868). A second outlet is located at 40 Upper East Coast Road Singapore (455212). Both outlets are open from Monday to Saturday, 9:00am to 6:00pm.
To find out more about Mirage Motorwerkz Pte Ltd, you can call 6635 7111 / 9005 9279 / 8268 8163 / 9336 2331 or visit its Facebook page
here
.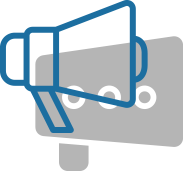 Need a no-obligation diagnostic check for your car?
Make a booking with us via WhatsApp now! 
Address
:
10 Kaki Bukit Road 2 #01-29 First East Centre S(417868) (map)
Opening Hours
:
9am - 6pm (Mon - Sat)
Phone
:
66357111 / 90059279 / 82688232 / 93362331