Ferrari has reported its best ever six-monthly sales figures and profits for the first half of 2011, helped by strong sales of its retail merchandise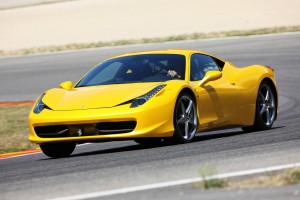 Net profits for Ferrari in the first half of 2011 reached €91.8 million, a 23.5% increase over the same period last year. Revenue went up by 19.6%, to €1,080 million, while sales increased by 11.8% with 3,577 units delivered, including track racers like the 458 Challenge and limited editions such as the SA Aperta. The figures point to Ferrari's best financial performance in a six-monthly period in the company's 82 year history.
"If the trend for the first six months continues at these levels in the second half of the year, 2011 will be remembered as one of the best in Ferrari's history," commented Ferrari's Chairman, Luca di Montezemolo, who added, "We also recently began deliveries of the new FF and we're taking our first orders from India – the impact of both of these factors will only be seen in the second half of 2011."
North America remains Ferrari's number one market with 939 cars sold, a record 23.2% increase over 2010, while their main Asian market comprises of China, Hong Kong and Taiwan, which has overtaken Germany as Ferrari's second biggest region with 378 units sold, ahead of Germany's 337 cars.
Ferrari's other source of income comes from retail activities pertaining to Ferrari-branded products. The Prancing Horse recorded a 46% increase in sales of Ferrari-related merchandise, with the opening of several new Ferrari Stores throughout the world. The best performing Ferrari Store is Abu Dhabi's Ferrari World theme park, which has already recorded 600,000 visitors since its opening.