Euro Performance is a pre-owned dealership located in the heart of town.

Full service custom tuning workshop with dealer-level diagnostic support, fleet management and performance modifications capability.

Swee Seng Group was established in 1988 and had been providing holistic automobile services for its clients ever since.

Racing Technik Exhaust Specialist (RTES) offers a wide range of motorsports equipment and related services.

A subsidiary company under the Index Group of Companies (Index Credit Pte Ltd), our vision is to be the leading vehicle rental operator in Singapore.

Our team has decades of experience gained from working at both the agent and manufacturer level and offers unparalleled level of service and knowledge

At Green Star Spray Painting we pride ourselves on our customer service and the high quality of our spray painting jobs and vehicle repairs.

BCC Automotive Pte Ltd specialise in French Automobile servicing and repairs. They are also representatives for multiple motor insurance.

KK Leather Hub provides a one-of-a-kind car leather upholstery with customisation service.

Gleam Auto Pte Ltd provides convenient and professional mobile detailing services.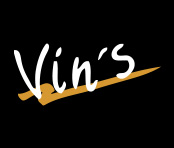 Vin's Motor Pte Ltd specialises in Accident Reporting, Motor Insurance Claims and count on th...
ACTIONS

Login to Write a review for a merchant