Sung Beng Auto is a one-stop automotive workshop that provides maximum performance for cars.

With the extensive investment in the manpower, equipment and genuine parts for Lexus, Alliance Auto ...

Absolut Car Leasing aims to provide their customers a Guaranteed Lowest Rate in Car Rental and Leasi...

Sell Any Car Singapore is a platform for Singapore car owners to export their cars to other countrie...

GV Credit Pte Ltd is an established car dealership and private car financing company since 1993

CarQuotz aims to provide a better experience and trustworthy solution in buying/selling your vehicle...

Designer ICE provides professional knowledge that guarantee highest satisfaction.

Gary's Engineering specialises in doing comprehensive servicing and professional tuning for better p...

ECube Car Rental offers van and lorries for rent at affordable rates for long or short term periods.

At Best Solution, they provide professional grooming and spray painting services for all types of ve...

Planning to get your car scrap? Looking for a reliable car scrapping company? We are just a call awa...

SIXT provides innovative full-service-solutions, attractive terms and individual leasing service.
Price

$800

Suitable For
Condition

ACTIONS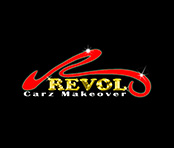 Revol Carz Makeover Pte Ltd strives to stand out from others with the unique Paint Protection...
Login to Write a review for a merchant