An auto shop in Woodlands Industrial Park, teamed with highly-skilled mechanics which offers vehicle servicing.

A leading company specializing in retailing and exporting of motor vehicles as well as providing car financing and insurance coverage.

Convince Auto are incorporated in 2005 and they have since grown from a humble beginning to one of the leading companies in Singapore.

8 Cushion is your one-stop shop for all your car interior needs, from general upholstery to repair & replacement services.

RS Automotive Pte Ltd is a one stop car solution which provides a full range of services to car owners.

Doorstep car grooming available from $59.90! Max Polish provides that, and with premium Meguiar's products, no less.

CS-II Paint Protection Sealant is one of the more popular paint sealants in the market which ensures an everlasting shine on your car.

Our team has decades of experience gained from working at both the agent and manufacturer level and offers unparalleled level of service and knowledge

Developed to counter with the issues of permanent damages from chemicals / environmental contaminants, oxidation, lack of silky smooth feel and more!

Finest Detailing Express is a newly form company in November of 2016, specialize in all car grooming related services.
Price

$780

Suitable For
Condition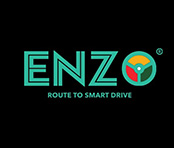 ENZO is a premium smart automotive solutions manufacturer that specializes in custom-made TPV...
ACTIONS

Login to Write a review for a merchant