Developed to counter with the issues of permanent damages from chemicals / environmental contaminants, oxidation, lack of silky smooth feel and more!

Bizlink Rent-A-Car Pte Ltd provides car rental service of short-term and long-term leasing to suit your needs.

More than 18 years of experience in the upholstery industry, include also major authorised car dealers and parallel importers.

Detailing Magician is a car grooming one-stop solution that focuses on giving your car the best car care your car deserves.

We provide professional and quality workmanship using only the high quality materials.

GV Credit Pte Ltd provides a one-stop shop service facility catering to motoring requirements for both buyers and sellers.

Auto repair shop in Singapore with state-of-the-art technology, highly trained professional mechanics, and the best auto vehicle repair procedures.

Rent or lease your favorite Honda from Kah Motor Rental & Leasing. You will be assured of excellent reliability as all our cars are well maintained.

Designer ICE provides professional knowledge that guarantee highest satisfaction.

DM-Dynamics Mechanic Garage, the only Boutique Garage in Singapore. They are a fully equipped garage serving JDM (Japanese) and Continental vehicles.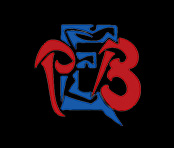 An auto shop in Woodlands Industrial Park, teamed with highly-skilled mechanics which offers ...
ACTIONS

Login to Write a review for a merchant