Driven, Positive, Flexible. These are the core values of Dynamic Motoring since it started in the industry.

At Auto Inn, they offer a wide range of Japanese and continental cars. They provide high trade-in and competitive selling prices.

One Stop Solution to scrap your vehicles, with hassle-free service to handle all your LTA documentations.

ACE GT Pte Ltd is the leading Surface Restoration and Protection specialist in Singapore with international trained staffs trained in the field.

Favordrive Car Rental strives to provide a wide range of vehicles at the most competitive price.

Auto Spritze is a European (Continental) car specialist that focuses on Mercedes-Benz, Volkswagen, Audi as well as BMW cars. Our team of 12 profession

Godspeed AutoTechnik was established in 2014 to cater to the needs of their growing client base.

Designer ICE provides professional knowledge that guarantee highest satisfaction.

FIX AUTO is an authorised workshop located in western Singapore to provide the best one-stop centre for all car related services.

We catering to all your car accessories needs.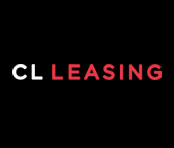 CL Leasing provides rental services at competitive rates coupled with 24 hours customer servi...
ACTIONS

Login to Write a review for a merchant