More than 18 years of experience in the upholstery industry, include also major authorised car dealers and parallel importers.

Established in 1998, Hua Kian Motor has a wealth of experience in providing professional servicing and body repair to all makes of cars.

5G Motors specializes in Hybrid-Petrol Used Car and New Car Retailing.

GOSFORD Leather Trim (S) Pte Ltd provides best quality leather seats covers and upholstery workmanship to their customers.

Love. It is more than a feeling. At Das WeltAuto, it is how drivers have come to trust our pre-owned cars.

Unbelievably low price of $55 for car mats for entire car. Inclusive of door-step delivery. These car mats that trap dirt are a necessity for any car.

Uses nano-ceramic technology for one of the highest heat rejection films in the market. Even owners of Bentleys, Ferraris and Aston Martin trust them.

Doorstep car grooming from only $49.90? Max Polish provides that, and with premium Meguiar's products, no less.

Vin's Motor Pte Ltd specialises in Accident Reporting, Motor Insurance Claims and count on them to give solid solutions to your automotive needs.

Planning to get your car scrap? Looking for a reliable car scrapping company? We are just a call away. Give us a call at 98280888!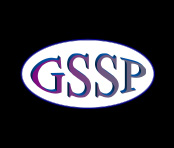 At Green Star Spray Painting we pride ourselves on our customer service and the high quality ...
ACTIONS

Login to Write a review for a merchant