We specialise in general car repair, insurance claim, car spray painting, respray, bodykit fitting, custom bodykit.

Their Values; Customer First. They have been serving thousands of satisfied customers by providing the best service experience

GV Credit Pte Ltd provides a one-stop shop service facility catering to motoring requirements for both buyers and sellers.

Based on years of feedback & market research on fuel consumption, handling and other aspects, we only provide the best commercial vehicles for rental.

Xtremez Audio provides expert advice and professional installations while maintaining cost-effectiveness for all customers.

GOSFORD Leather Trim (S) Pte Ltd provides best quality leather seats covers and upholstery workmanship to their customers.

We offer a wide selection of tyres, sports rims and car batteries from various prestigious brands.

Vin's Motor Pte Ltd specialises in Accident Reporting, Motor Insurance Claims and count on them to give solid solutions to your automotive needs.

Racing Technik Exhaust Specialist (RTES) offers a wide range of motorsports equipment and related services.

MSP Far East Pte Ltd is a one-stop automotive centre for all car makes, specialising in BMW and VAGs cars.
Price

$300

Suitable For
Condition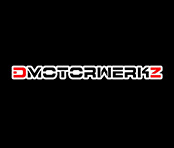 Whatever your auto repair and service needs are, trust D Motorwerkz for prompt, honest and af...
ACTIONS

Login to Write a review for a merchant