A subsidiary of Performance Motors Limited, and we are a member of the Sime Darby Group, one of Sout...

Allmotoring.sg provides one-stop service (Buying/Selling, Transfer, Loan and Insurance) bringing con...

CS-II Paint Protection Sealant is one of the more popular paint sealants in the market which ensures...

We provide flexible car lease plans for corporate leasing and individual long-term rental based on y...

Stealth Film Works is one of the highly rated solar film installers in Singapore. We provide LTA Com...

Polymath Garage tries our best to provide the best-qualified products and advice to everyone.

AMA is the first one-stop auto workshop in Singapore to showcase this single-minded pursuit of openn...

Car Lite Pte Ltd is a new Venture of CL Leasing Pte Ltd, using new technology to bring traditional c...

We specialize in wholesale and trading of genuine Toyota and Lexus spare parts and accessories. We a...

9 Degree LLP is a local automotive air-conditioning company with 10 years of combine experience in c...

We provide high-quality cars at affordable prices with 24 Hour breakdown towing service, and in-hous...

MSP Far East Pte Ltd is a one-stop automotive centre for continental and all Japanese car makes, spe...
Price

$398

Suitable For
Condition

ACTIONS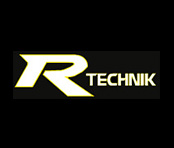 Racing Technik Exhaust Specialist (RTES) offers a wide range of motorsports equipment and rel...
Login to Write a review for a merchant