Soon Huat provides fast and reliable service for all repair and maintenance needs.

Kerata Services is a repair workshop specializing in repair, spray painting and insurance claims.

Established with an ultimate goal of providing service-oriented and quality pre-owned cars experienc...

Universe Motoring provides a wide variety of quality cars ranging from Koreans, Japanese to Continen...

Absolut Car Leasing aims to provide their customers a Guaranteed Lowest Rate in Car Rental and Leasi...

RedTop Leasing offer reliable vehicles at a reasonable rates.

The Peugeot & Citroen specialist that offers car owners reliability and assurance in maintaining and...

Absolute Tint Pte Ltd specialize in high grade Nano-Ceramic Solar Films and offer them at attractive...

As low as $60/day onward, we offer extremely cheap & budget prices with the best possible car rental...

Stealth Film Works is one of the highly rated solar film installers in Singapore. We provide LTA Com...

Mirage Motorwerkz Pte Ltd is a one-stop car workshop which to provide friendly, reliable and prices ...

Designer ICE provides professional knowledge that guarantee highest satisfaction.
Price

$580

Suitable For
Condition

ACTIONS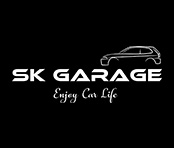 SK Garage is an engine modification and maintenance workshop specialise in Mercedes-Benz car ...
Login to Write a review for a merchant