Lakeview is the complete one-stop car trading shop with the sale of new and used cars, provision of ...

They have a strong commitment to safety, quality, customer satisfaction and integrity.

DM-Dynamics Mechanic Garage, the only Boutique Garage in Singapore. They are a fully equipped garage...

Global Carz has grown multiply over the years from pre-owned car business to new imported car sales ...

Monggo Motions, with more than 35 years of experience in repairing vehicles will ensure your vehicle...

An auto shop in Woodlands Industrial Park, teamed with highly-skilled mechanics which offers vehicle...

Being the major player in the car leasing industry,we have the widest fleet of vehicle of your choic...

Huat Lee is a one stop car service centre dealing with car servicing and repairs, replacement of tir...

Infratint is where you can find solutions to control the sun's glare and heat in your vehicle, prote...

Rent or lease your favorite Honda from Kah Motor Rental & Leasing. You will be assured of excellent ...

Godspeed AutoTechnik was established in 2014 to cater to the needs of their growing client base.

Fong Kim Exhaust System Pte Ltd handles all kinds of problems related to vehicle exhaust and suspens...
Price

$288

Suitable For
Condition

ACTIONS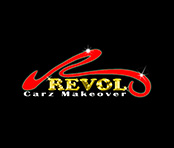 Revol Carz Makeover Pte Ltd is a car care centre that strives to stand out from others with o...
Login to Write a review for a merchant