15 Jul 2012 | Foreign News : Germany
German tuners Wheelsandmore has equipped Maserati with new shoes and a minor performance upgrade, while we await for the new generation to arrive.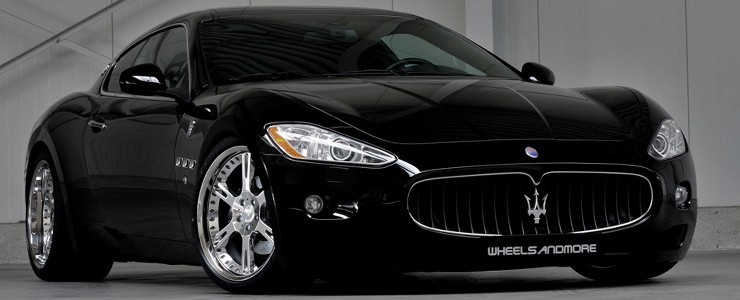 German supercar tuners Wheelsandmore have turned their attention to the Maserati range for their latest offering that includes an engine tune up, new suspension, exhaust and a range of what they do best alloy wheels.
A range of forged and light alloys ranging from 3-piece C-sport wheels to a customised ultralight carbon wheels. The wheel range comes in 20 or 21-inch diameter with a selection of individual colours and surface finishes. Prices start from €6,134 (S$ 9,507).
For €2,771 (S$ 4,294), a special coilover suspension with adjustable height and compression and for an additional €420 (S$650), a neutralisation kit is also available. A customised stainless steel exhaust with remote controlled valve flaps for an additional 20bhp can also be ordered by wheelsandmore for
just
€4,370 (S$6,773). To finish off, an ECU upgrade to the 4.7-litre V8 gives a performance boost from 450bhp to 470bhp and 509Nm of torque to 535Nm.