Volkswagen R-Line: Everyday superheroes
01 Feb 2023
Viewed : 10,316 times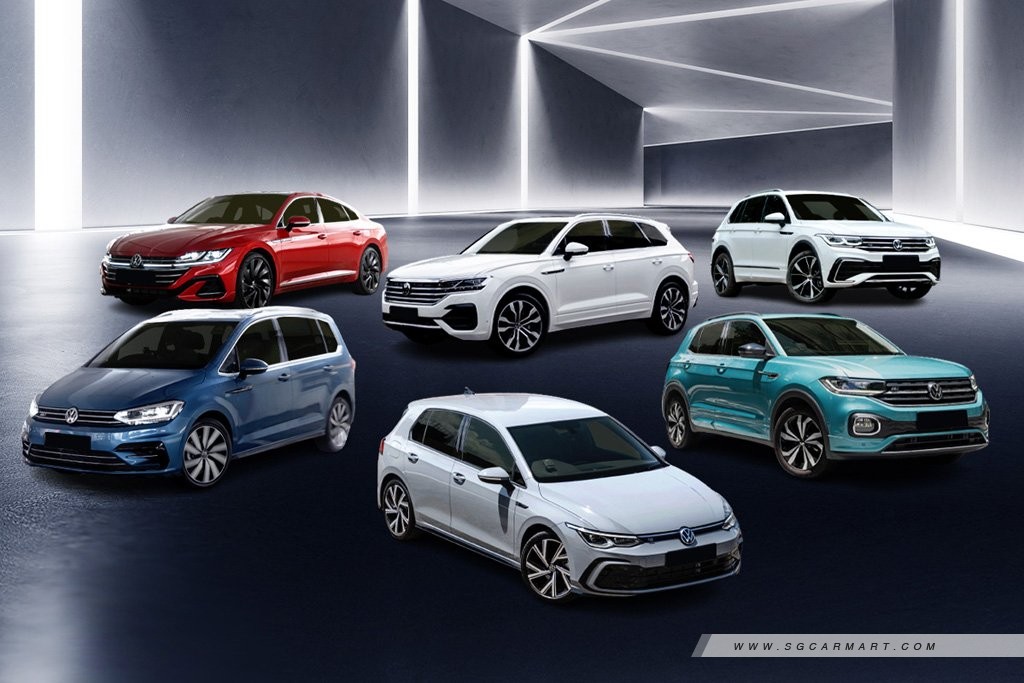 From helping you to get to work on time, to assisting with the everyday grind, there's many reasons why the Volkswagen R-Line cars are everyday heroes.

Whether it is additional style or an extra touch of practicality, the Volkswagen R-Line cars are always ready to deliver whatever you may need on every journey.

Here's why we think they ought to be labelled as everyday heroes.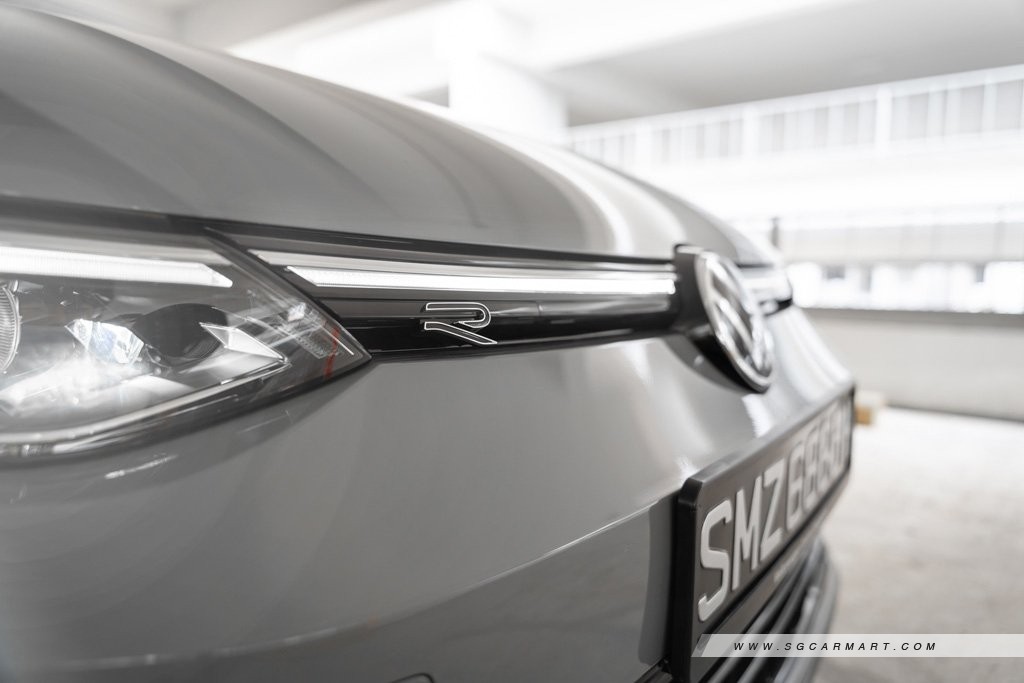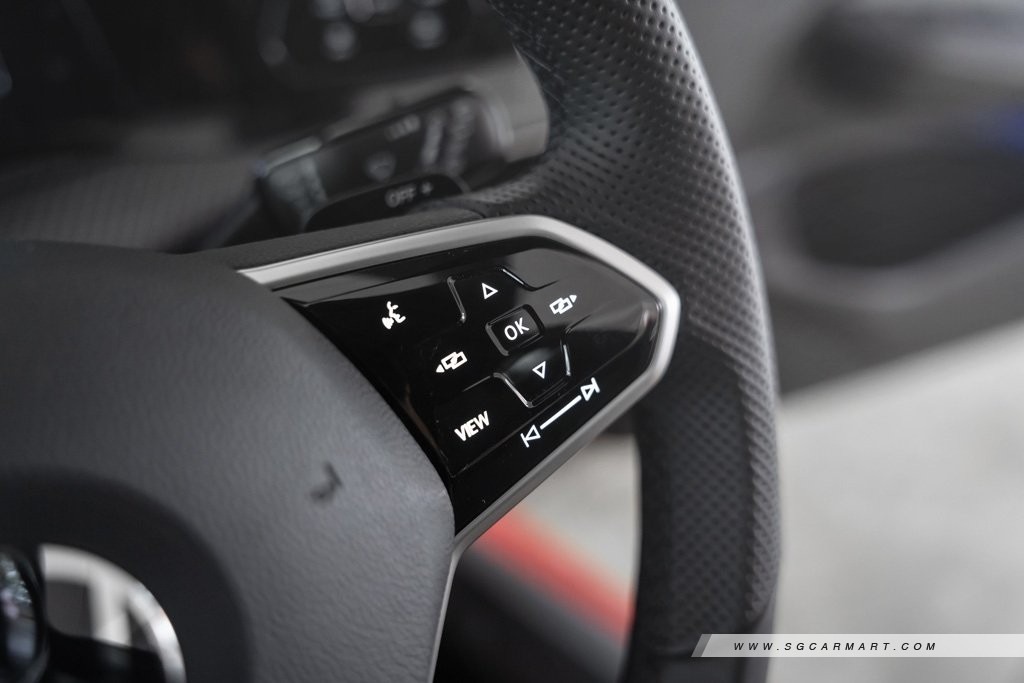 Always ready and brimming with style
No superhero attends to a crisis without their costume on, and the Volkswagen R-Line cars are no different. Fully equipped with attractive cosmetic touches, the Volkswagen R-Line cars will give you that added touch of style anywhere you go, so you're always ready, whether it is the company gala you're attending, or a visit to the in-laws.
Take, for example, the
Golf R-Line
, which comes equipped with an additional LED light strip across its front grille. This additional touch also comes paired with a black headliner alongside stainless steel pedals within its cabin, allowing you to make a bold and fashionable statement wherever you go.
And backing this stylish exterior of the Golf R-line are semi-bucket sports seats and touch-haptic controls on the steering wheel, all coupled with a sportier suspension setup, and a lowered ride height, bringing you a sportier driving experience that's close to what you get in the
Golf GTI
, but without paying a significant premium over a regular
Golf
.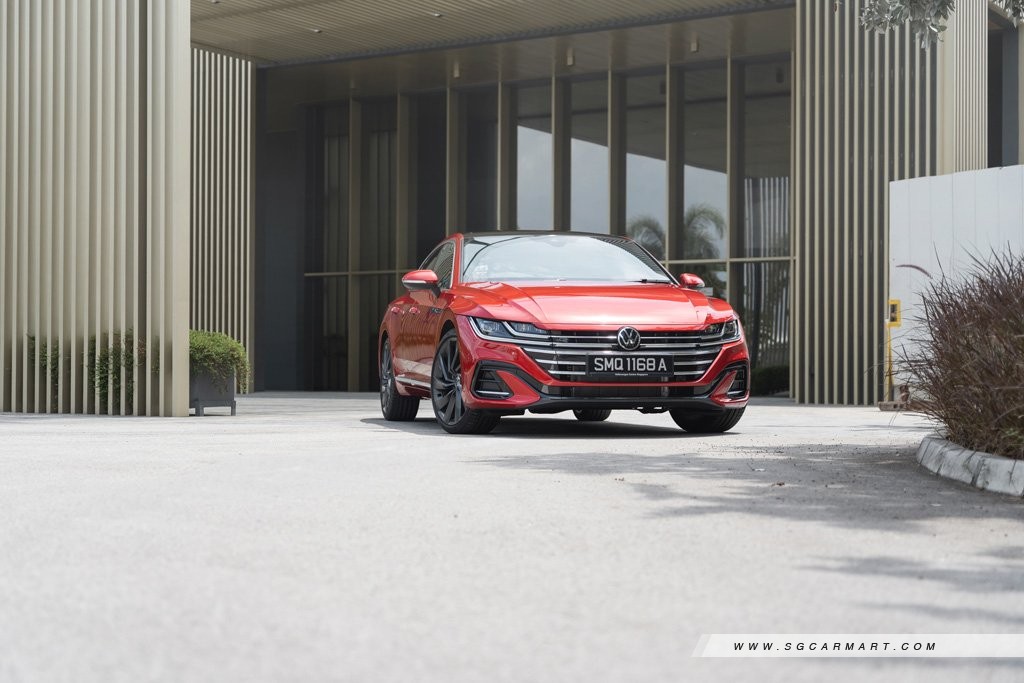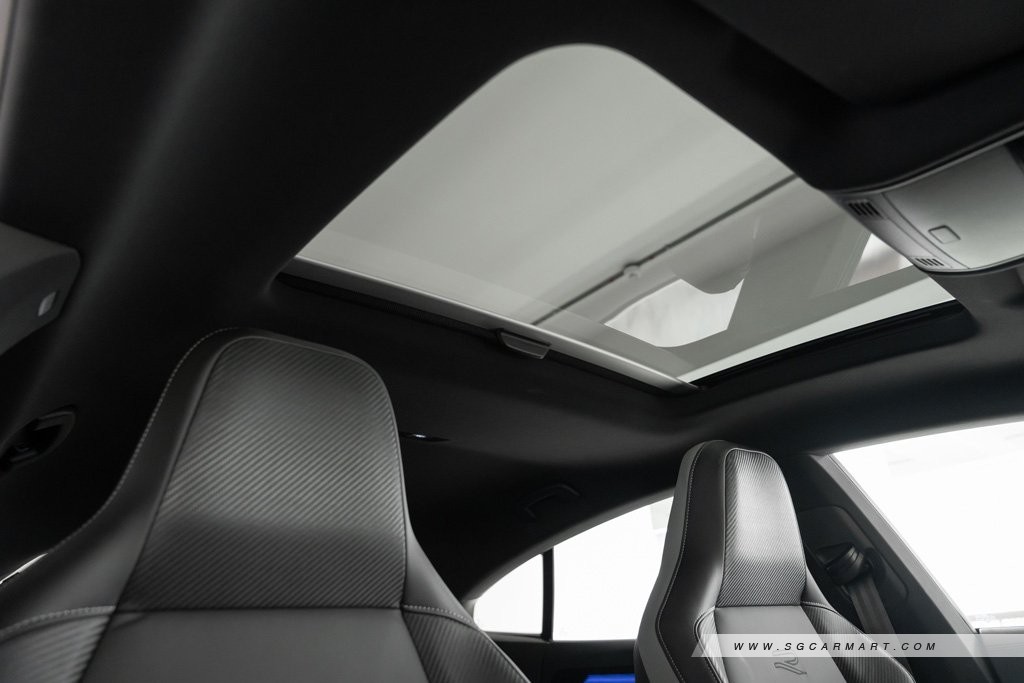 And for those that truly want to look the part wherever they go, there's also the
Arteon R-Line
to consider. Taking the already sleek lines of the regular Arteon to a whole new level, the Arteon R-Line comes complete with LED matrix head lights with an LED-lighted front grille, while the distinct bumpers and gloss black intakes are all the perfect complement to the car's sleek profile. And in the cabin, there's also a 9.2-inch Discover Pro infotainment system and a nifty sunroof, enhancing every drive.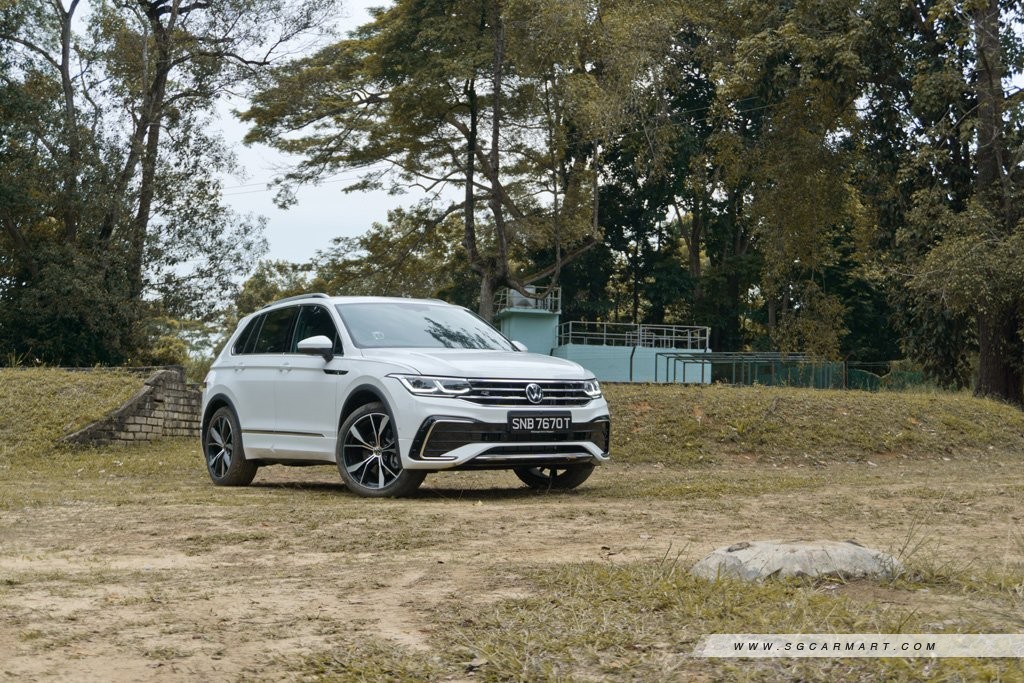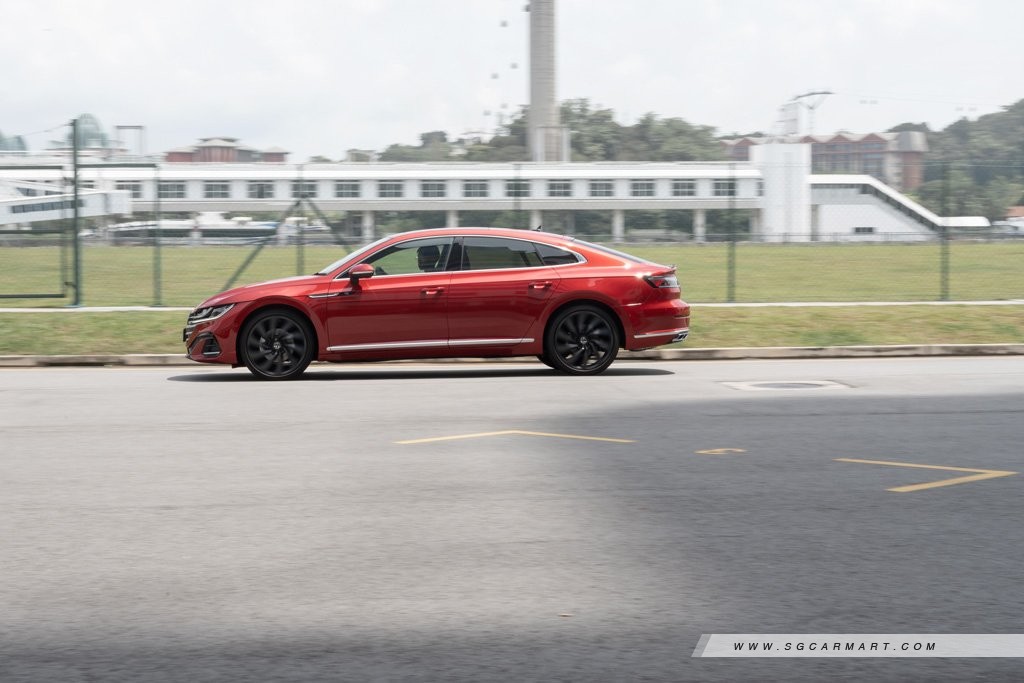 Keeping you flying above the city
But of course, you'd expect more than just style from your superhero. There's got to be strong ability behind those looks as well. And the Volkswagen R-Line cars are no different either.
On the Volkswagen
Tiguan
and Arteon, for example, opting for the R-Line car will net you the additional Dynamic Chassis Control feature. This means you get to adjust the damper settings on your car's suspension, allowing you to opt for a sportier ride for ensuring that you keep time wasted on the road to a minimum.
And for those days where you'd rather simply unwind from the stress of the day as you make your way home, setting the system into its default modes will ensure a smooth drive that feels as if you're flying above the city.
What all this means is that you get different driving characteristics, all within the same car. Now that's great value!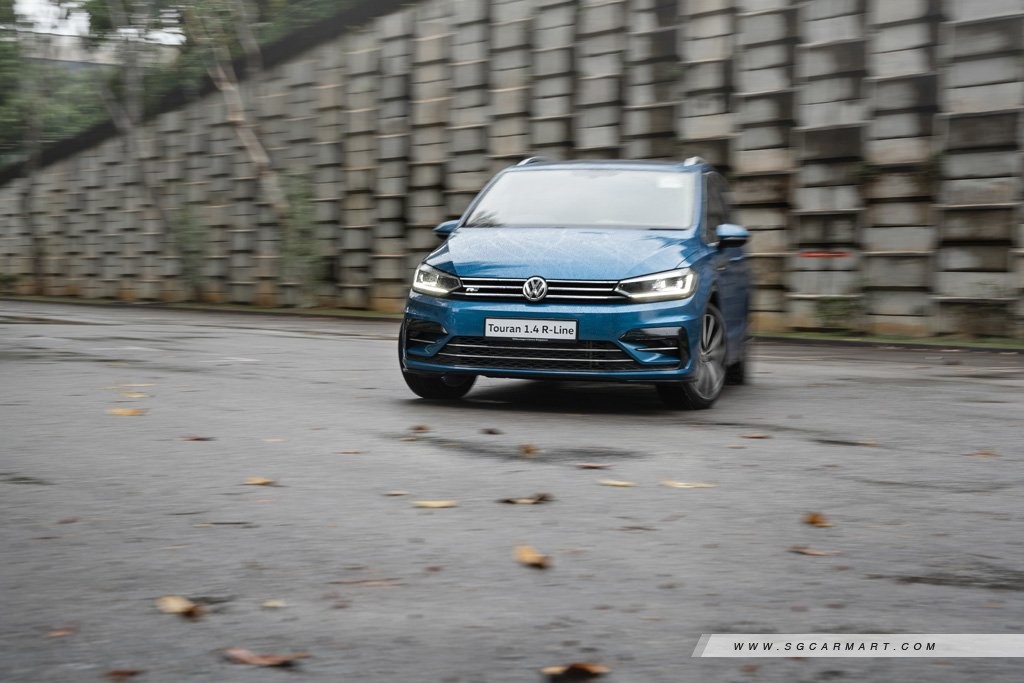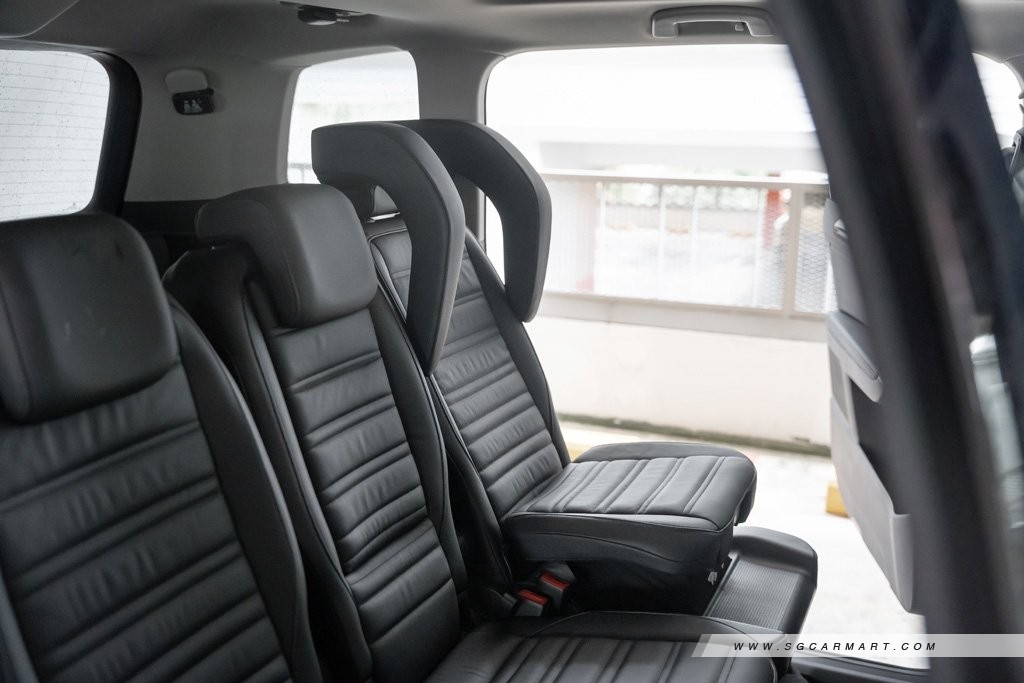 Doubling as your superhero lair
And for all those times when home is still too far away, the R-Line cars also can serve as an alternative lair, offering the entire family shelter and a cosy place for a quick bite and refresh before hitting the road again.
Drive the
Touran R-Line
, for example, and you can forget about having to bring along those bulky child seats, as the second row of the car already comes with two integrated and folding child seats.
These of course, pair with the Touran's other practical features, which include folding tables behind the front seats and that Easy Open Tailgate, all designed to make every family journey easy.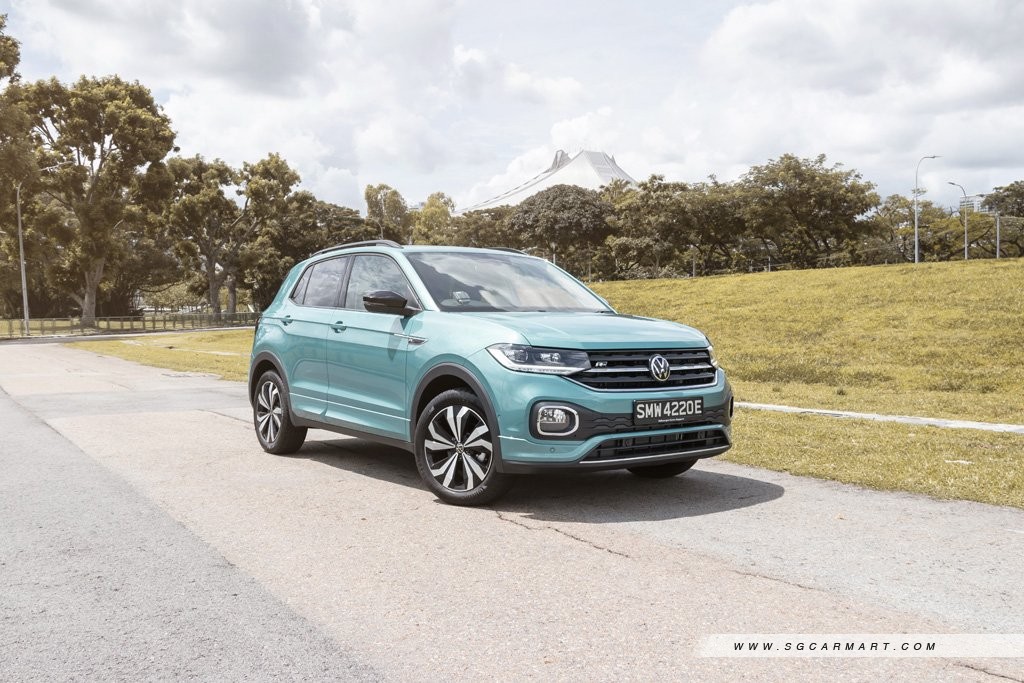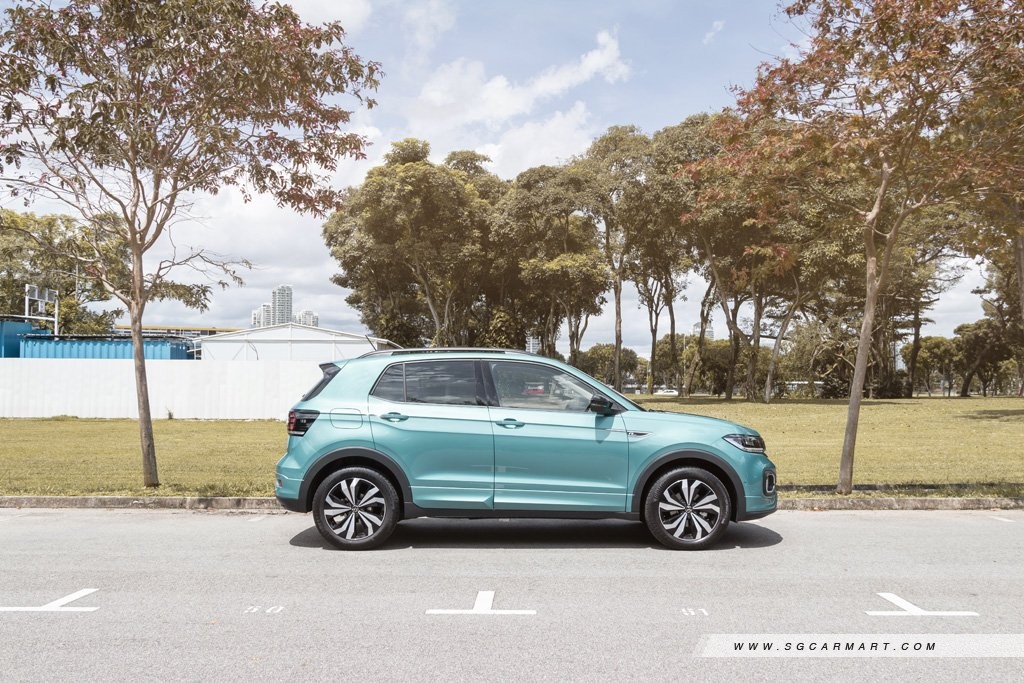 And when you're ready to hit the road again, you'll also do so with the highest levels of assurance, thanks to the long suite of safety systems available in the Volkswagen R-Line cars. Because that's what superheroes do - keep us safe.
The
Volkswagen T-Cross R-Line
, for example, comes complete with features including Volkswagen's semi-automated Park Assist system, a total of six airbags, Electronic Stability Control, safety-optimised front head restraints, and ISOFIX mounting points for a total of three child seats, amongst others. And this is the smallest R-Line car we are talking about!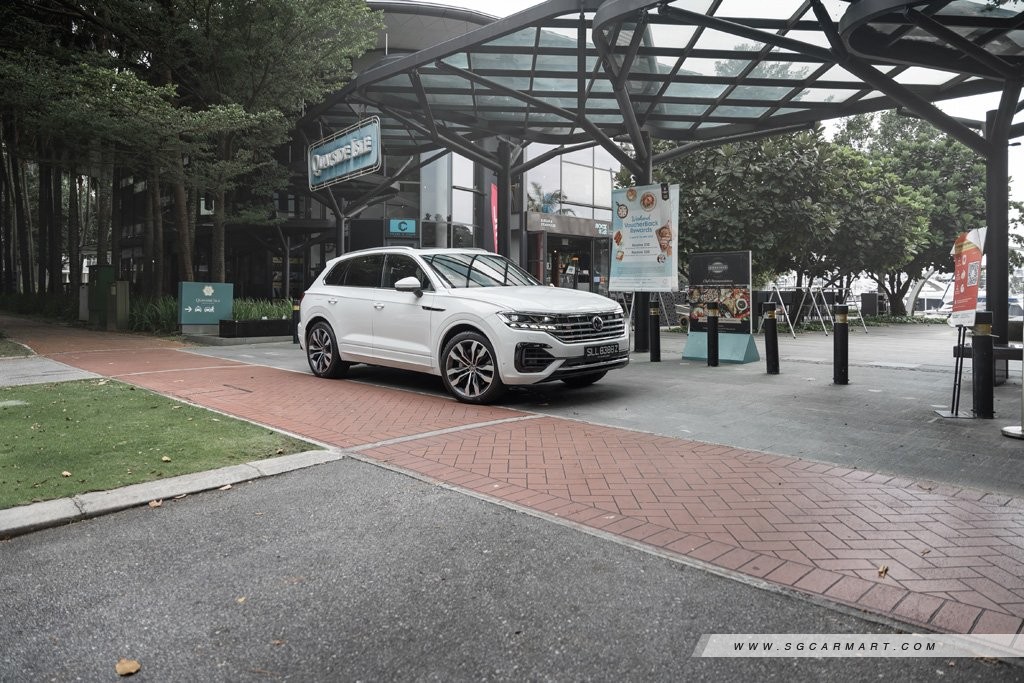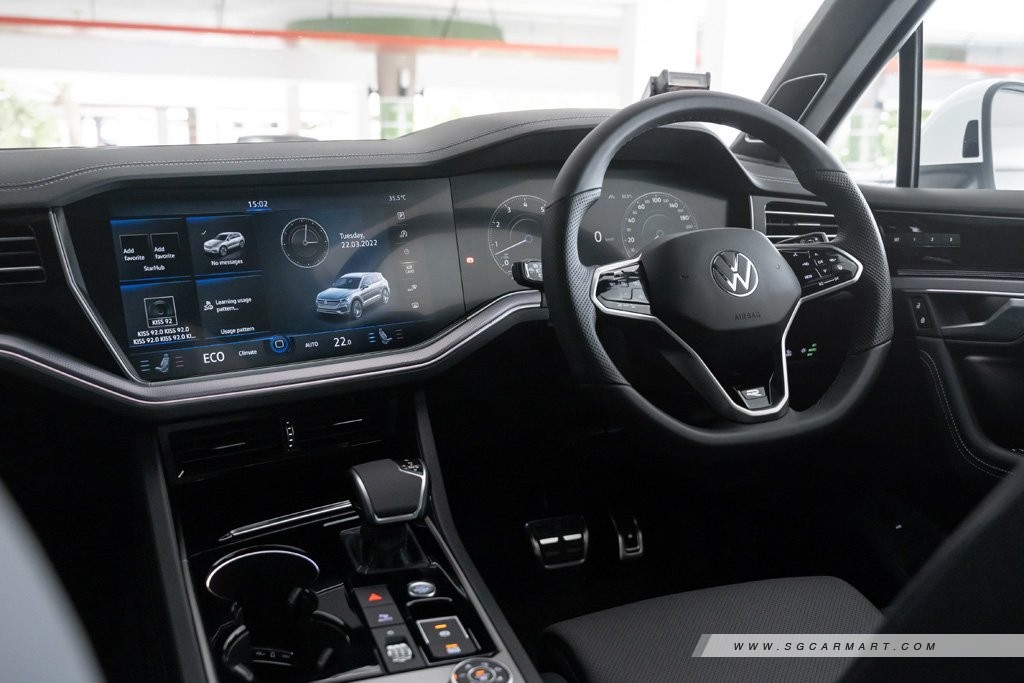 Entertainment aplenty while you wait
And you won't just be eating when you come to a stop either. The Volkswagen R-Line cars are also able to offer plenty of entertainment, so you can make a grand entrance wherever you arrive, fitting for any superhero.
For the proper audiophiles, there's the
Touareg R-Line
to look at, complete with its Dynaudio Consequence sound system, which pairs 13 speakers via a 16-channel digital amplifier, as well as a subwoofer, for a total 730W of total output.
And even if you opt to drive the R-Line Golf, Tiguan, or Arteon, all these cars also come with wireless Android Auto and Apple CarPlay, so you'll still be able to enjoy seamless pairing with your smartphone and take all your favourite tunes with you everywhere you go!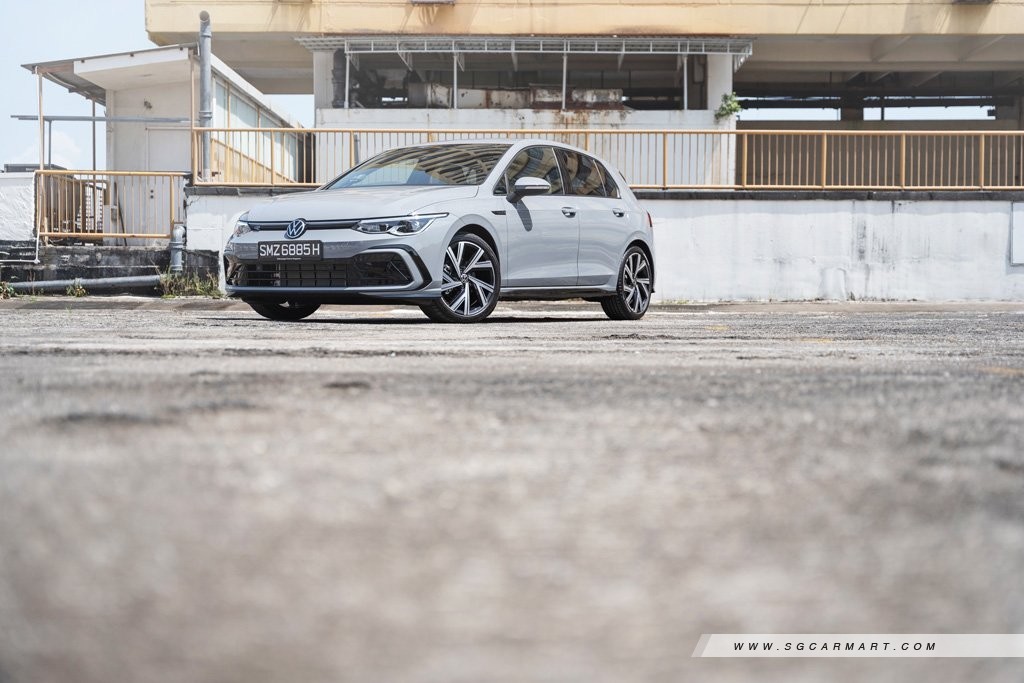 All at a sensible premium
But here's the best part: These R-Line cars don't even come at too sizable a premium against their regular brethren, so you don't have to be one of those billionaire heroes to be able to drive about in one.
The Golf R-Line, for example, offers you plenty of additional features, while asking for just a $10,000 premium above the Life Plus-trim car.
Want to catch more of Volkswagen's R-Line cars? You can always head on down to the Volkswagen Singapore showroom at 247 Alexandra Road, Singapore (159934) to see the lineup for yourself, or click
here
to book your own showroom appointment!