---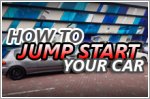 09 Jun 2021
You don't always have to call for a tow truck just because of a dead battery. Here's a step by step guide to jump start your car.
Goh Zhi Xuan, Photos by Editorial Team, Ben Ang, Unsplash stock images - Daniel | 8,630 views |
Car Ownership Advice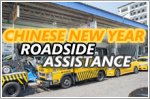 22 Jan 2020
Finding help when your car breaks down during CNY can prove to be a challenge. Fret not, here's some roadside assistance providers that operate during CNY!
31 May 2016
Because we spend so much time in our cars, here are 10 items you must have in your car, which make life more convenient.