Here are the steps needed to get your
motor insurance
, and to renew
your policy with us.
Payment from comfort of home
We accept Credit Cards, Cheque, and Internet banking

Car owners need to fill up his/her own particulars and car details on the online quotation form from Quotation Form page. Take note that accurate information need to be given to us so that the premium quoted from different insurance companies will be accurate.
Once the accurate information is given to us, we will help car owners source quotations from different insurance companies and revert to you with the 3 most competitive quotations.
Car owners will be informed of quoted prices via phone within 3 working days. However, it will take longer if there were claims as the insurance companies have to review the claims before the premium is derived. Email notification will be sent to car owners by choice.
Payment for your insurance policy can be made by credit car or mail direct to us the cheque, or payment in person at our office. Do issue the payment direct to the insurance companies so that there will not be any discrepancy.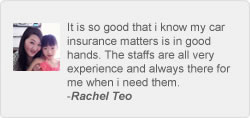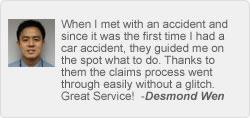 We explain to you the common jargons used in car insurance and how it affects you.
Here's how you can get the cheapest and most reliable quotations from multiple top insurers, so that you don't have to worry about rising insurance pr...
Address:
Blk 1003 Bukit Merah Central
#05-34 Singapore 159836
Phone:
6255 8241
Fax:
6255 7564
Email:
Hours:
Mon to Fri, 9am to 6pm
Please call us for enquiries only.
We do not entertain call-in requests for motor
insurance quotes. Use the online quotation
instead.