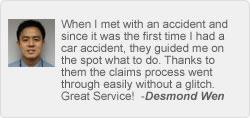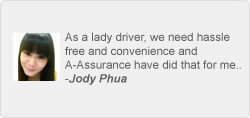 We explain to you the common jargons used in car insurance and how it affects you.

Your one-stop independent damage assessors. Read on and find out what they can do for you.
Address:
Blk 1003 Bukit Merah Central
#05-34 Singapore 159836
Phone:
6255 8241
Fax:
6255 7564
Email:
Hours:
Mon to Fri, 9am to 6pm
Please call us for enquiries only.
We do not entertain call-in requests for motor
insurance quotes. Use the online quotation
instead.