Honda will bid farewell to the current generation Civic with the one-off Civic Type R Mugen 2.2 at the Frankfurt Motor Show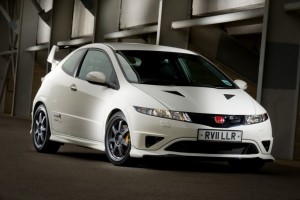 Mugen, Honda's in-house tuner, came up with the limited edition Civic Type R Mugen last year, of which only 20 examples were built. 16 of the 20 cars, which features an upgraded version of the 2.0-litre K20 four-cylinder engine with 240bhp, has been sold, and Mugen has now taken one of the four remaining cars to produce the Civic Type R Mugen 2.2.
The capacity of the engine has been bored out to 2,156cc, and both horsepower and torque has been increased by 30% over the standard Civic Type R. The Mugen 2.2 version now churns out 260bhp and 240Nm of torque, and Mugen has also created exclusive components for this special edition, including a more hard-core suspension, uprated brakes and a new body kit.
President of Mugen Euro, Hiro Toyoda, said: "Environmental pressures mean naturally aspirated engines are being superseded by other engine architectures and technologies. We may never see the like of the K20 in a mainstream production car again, so we thought it fitting (that) we mark the occasion with this special 2.2 version of the Civic Type R."