A recent interview saw Nissan's design boss reveal new details and what to expect from the upcoming next-generation Z.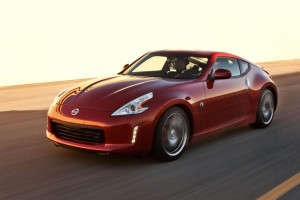 Nissan is currently in the development phase of the next-generation Z, set to launch in 2015. According to repoirts from
Inside Line,
Nissan design boss Shiro Nakamura revealed some new details about the next-generation model in an recent interview.
Nakamura said the car will be lighter, leaner and have a "stronger impact." It won't be any larger than today's model and is being designed to appeal to a wider audience.
Powertrain details are scarce at present, but is widely speculated to use a turbocharged four-cylinder engine.
A concept could be introduced at the 2014 North American International Auto Show so stay tuned for updates.