Every automotive enthusiast dreams of driving a Ferrari some day, but what is the appeal of the Prancing Horse that makes it such a desirable drive?
Despite my experience in this industry, I have to confess that I have never driven a Ferrari, up until last weekend, when I was invited by the brand to sample their brand new
Ferrari 812 Superfast
around the Sepang International Circuit.
It was literally a dream come true for me, for I grew up idolising Ferraris. I had posters and calendars filled with pictures of Ferrari's most iconic models, and I spent my idle hours daydreaming about which ones I wanted to have in my fantasy garage. Cars like the Testarossa, F40 and F355 were the ones that I desired the most during my childhood years.
But why is Ferrari such an alluring brand for petrolheads? Here are some reasons why the Prancing Horse has captured the hearts of so many enthusiasts over the years.
1. Heritage
Ferrari celebrates their
70th anniversary
this year, so clearly it has a long and storied history. More than just making sports cars to impress boys and girls everywhere, Ferrari also has a rich heritage of motorsport success. After all, Enzo Ferrari started building road cars to fund his racing programme.
Ferrari is the most successful team in Formula One history, holding nearly every record possible in the championship. These include 15 Drivers' Championship titles, 16 Constructors' Championship titles, 221 Grand Prix victories, and they have competed in every season since 1950. Its success in the motorsport world is clearly unparalleled.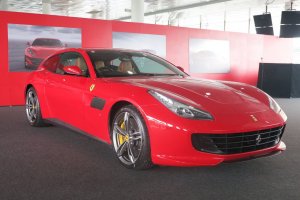 2. Looks
There hasn't been a boring-looking Ferrari produced in the company's history, and more often than not, Ferraris are great-looking jaw-droppers that grab your attention whenever it passes you by. These include the classics, like the stunning 250 GTO from the 1950s, to the modern day exotics like the
LaFerrari
hypercar, and almost everything else in between.
They are head-turners in their own right, thanks to their unique design that stands out and makes them look like nothing else on the road. And far more than just looking good, Ferraris are designed to be functional, with aerodynamics playing a large part in the design of every Ferrari for optimal performance.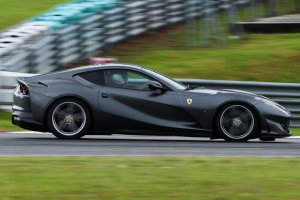 3. Performance
As a bona fide sports carmaker, every Ferrari is guaranteed to offer at least a certain level of performance. And especially for its modern day cars, from the
488 GTB
to the
GTC4Lusso
, each and every model packs a punch that will thrill and delight even the most hardened of petrolheads.
Ferraris are also special because of the way they deliver their performance. As I found out while piloting the 812 Superfast around the track - everything, from the rapidity of the gear changes to the precise handling, feels like it's on another level altogether when compared to other cars I've driven. It feels almost other-worldly, and driving a Ferrari is truly a moment to savour.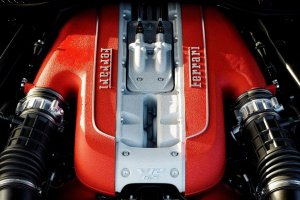 4. Sound
And then there's the sound. No Ferrari is complete without the aural pleasure that emanates from its high-strung, finely-engineered powerplant. From the V8 engines in the likes of the
F430
and the
458 Italia
, to the screaming V12s that have powered some of their most iconic models like the F50 and Enzo, every Ferrari offers a truly distinctive aural experience that is unlike any other car.
Even as the company moves towards newer technologies like turbocharging and electrification in the modern 21
st
century world, sound will always remain a crucial part of the Ferrari driving experience. Just take a listen to a LaFerrari or a 488 GTB and tell me your senses don't tingle when you hear them at full chat.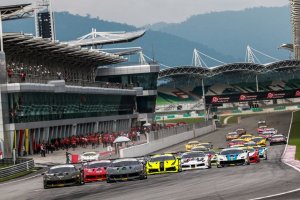 5. Exclusivity
Not everybody will get to drive a Ferrari, and even fewer people will ever get to own a Ferrari in their lifetime. Even if you have enough money, that doesn't mean you get access to Ferrari's ultra exclusive models, for you need to be specially selected by the company in order to qualify and be able to purchase one.
But if you are lucky enough to get your foot in, the experience is something you'll never forget. More than just being able to drive some of the finest cars on the planet, Ferrari also allows you to go racing, with its Corse Clienti programme that lets you take part in the
Ferrari Challenge
racing series. It's not something that every carmaker offers, so it adds on to the aura of exclusivity that only Ferrari can bring.