If you've already heard it, it's true. The Volvo S80 is a credible weapon powerful enough to take on the Germans.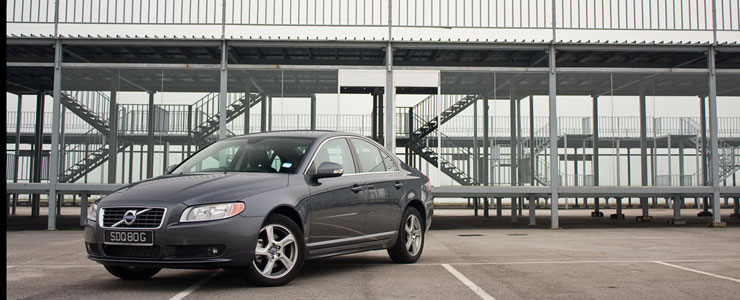 For some reason or another, Volvo's attempt at a serious luxury car didn't win the respect it deserved. With the Swedish marque going up against tough competition like the Audi A6 and BMW 5-Series, it's not surprising that the S80 is unable to stand out from the crowd.
There are, no doubt, plenty of premium-brand sedans that feel more upscale than the S80. And there are just as many that surpass its balance and grip on a winding back road. But competitors sure as hell can't beat one thing - Volvo S80 certainly boasts the industry's most supportive seats.
But Volvo has made some tweaks to the latest model and while it may not be seen as being as desirable as its German competitors, the S80 is stylish in a subtle way. And yes, there is also a choice of four and six-cylinder petrol engines in Singapore. This simply means if the 2.0-litre GDTi engine isn't good enough for you, the 6-cylinders in-line Turbocharged engine should just do the trick.
Exterior
On first glance, the shell of the S80 is a tad soft. It does not appear to be aggressive. What it does, though, is it looks more handsome and chic, exuding a commanding stance when motionless - something all automotive designers try to achieve.
Up front, it's no surprise that the nose looks very familiar with the Swedish automaker's trademark "egg crates" grille with its diagonal bar and Volvo logo. Like the dual-kidney grille on BMW, you'll not mistake the S80 for anything else.
The slightly raised waistline of the side also contributes to its dynamic stance, which is further reinforced with the crisp and indented line that runs across the side doors. And similarly to the front end, the back is a familiar face. Volvo lettering has been spaced further apart while the high placements of the curvy tail lamps follow a styling theme that has been adopted by all Volvo models.
As a result, the entire look of the bodywork looks tidier and better-balanced, which can be no bad thing. The effect is distinctive, tasteful and dynamic - not to mention, individualistic.
This model is no longer being sold by local distributors
Engine Type
:
4-cylinder in-line Turbo
Horsepower
:
151kW (203 bhp) / 600 rpm
Torque
:
300 Nm / 4000 rpm
Transmission
:
6-speed (A) Powershift
Acceleration (0-100 km/h)
:
8.5sec
Fuel consumption
:
12 km/L