Nissan's mega MPV has always been under the shadows of Toyota's Alphard and Vellfire, but with this facelift, things could change.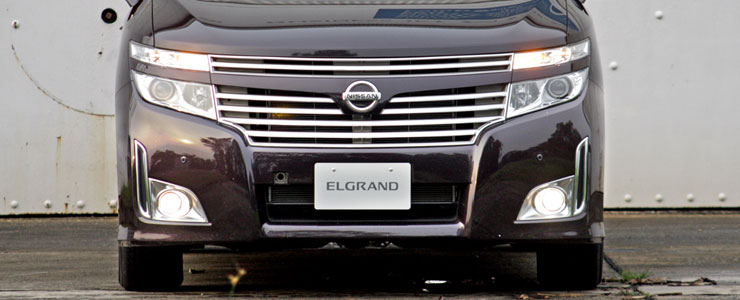 At the mere mention of 'M-P-V', images of a square box on wheels should pop into your mind. Not that it's something wrong, as MPVs do generally have such a shape.
(Doesn't matter how much you try to add on body styling kits, it will still remain the same.)
Here's one interesting fact about the MPV segment though. Within it, you can find other sub categories; obvious ones are the usual mid-size (read: Toyota Wish and Honda Stream) and large MPVs (Toyota Previa/Estima and Mazda 8).
Then there's the mega-do-it-all MPV - the sort which primary job is simply to ferry busy executives from the airport to office, from one meeting to the other. This is the exact category where the Toyota Alphard, Vellfire and Nissan Elgrand fall under. They're big inside and out, with amenities that turns it into a mobile office when required.
The Elgrand isn't a newly introduced model, but recently, local Nissan dealer quietly unveiled an updated Elgrand. Key difference now is the positioning of this updated version: if previously it's targeted at fleet buyers for the MICE industry, this time around they are hoping to garner more interest from executives who need an MPV that looks professional enough for daily use, BUT at the same time, practical for family needs outside of official work hours.
Exterior
Like all things, there are rules of design. But like all rules, they are there to be broken. It's how they're broken, that's the crucial bit. The Elgrand is bigger, taller and less aerodynamic than other large MPVs available in the market; but it has presence by the truckload, like money on wheels...
That said, Nissan was smart enough not to go overboard with this updated version.
Upfront, it gets a new set of stylish headlamps, with a separate housing for both the indicators and parking light. It still retains the
must-have-lots-of-chrome
grill as before, although this time around, there is more style than the one-piece rectangular type seen previously. Even the reworked front bumper made the Elgrand more contemporary.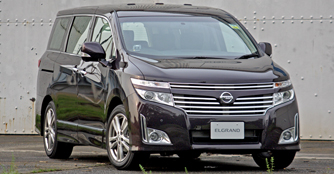 Headlamps and bumper have been tweaked for style
This model is no longer being sold by local distributors
Engine Type
:
4-cylinders in-line 16-valves DOHC
Horsepower
:
127kW (170 bhp) / 5600 rpm
Torque
:
245 Nm / 3900 rpm
Transmission
:
6-speed (A) CVT
Acceleration (0-100 km/h)
:
-
Fuel consumption
:
10.3 km/L