MCF
CELEBRATES CHRISTMAS
WITH CITROEN SINGAPORE
Text | Nigel Yong
Photos | Low Fai Ming
10 January 2019
The X'mas edition of our MyCarForum (MCF) Hangout with Citroen let guests get behind the wheel of the Citroen C3 Aircross that was launched at last year's Motorshow.
Think stylish yet practical motoring, and the Citroen brand will immediately come to mind. Aside from its successes in
motorsport
, the French automobile manufacturer is also known for making some of the best-looking cars around that are also perfect for family duties.


In Singapore, the Citroen lineup is represented by the
C3 Aircross
, the
C4 Cactus
and the
Grand C4 SpaceTourer
, and our members got up close and personal with these models to find out just what makes them so special.
During the event, Dave Wong, Senior Manager - Sales & Marketing, Cycle & Carriage France, shared with MCF members the brand's history, its technologies and its products.

Founded in 1919 by French industrialist, Andre-Gustave Citroen, some of his notable contributions to the automotive industry include engineering the world's first mass-produced front-wheel drive car, the Citroen Traction Avant in 1934, as well as the world's first hydropneumatic self-levelling suspension system in 1954.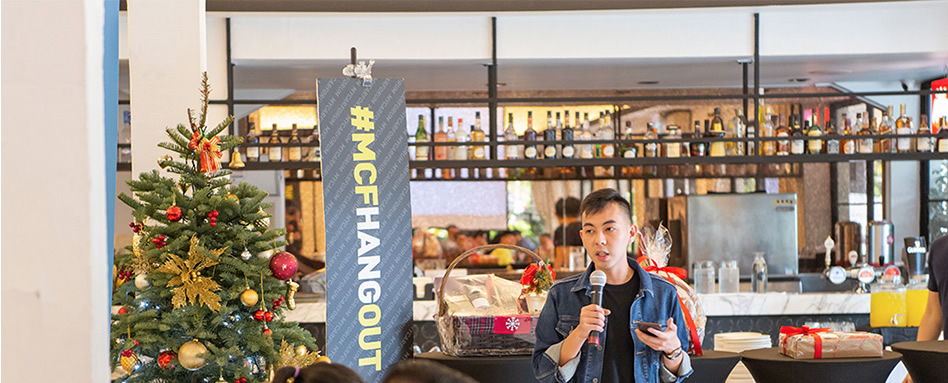 Today, the company's products continue to delight and impress, especially with its C3 Aircross, which shines in the ever-competitive compact crossover segment as a complete package without a premium price tag.

Having previously driven the Citroen C3 Aircross, sgCarMart's Deputy Editor Nigel Yong was present to share his experience with the car, of which he describes as 'a quirky-looking compact crossover that's highly practical'.


"The C3 Aircross, with its unique SUV body styling, slatted rear quarter glass and classic graphic signature with two-tier lights, is so unorthodox that you can't help but love it. And thanks to the PSA Group's award-winning PureTech 1.2-litre, three-cylinder turbocharged engine that powers it, supplying 108bhp and 205Nm of torque to the front wheels, there's enough spirited performance for zipping around town. More importantly, the amount of storage bins and cup holders on offer meet the standards of its class, while its 410-litre boot is big enough for a family's needs," he said.
It seems that the rest of Singapore agrees, too, considering the fact that the Citroen C3 Aircross has won the
Compact Crossover of the Year
category in sgCarMart's annual Car of the Year 2018.
Of course, the spotlight was also shared with the C4 Cactus, an urban crossover and the Grand C4 SpaceTourer, a seven-seater family MPV where the MCF members also got a chance to test drive.

It's no surprise that MCF members came away from the test drives impressed with the amount of space, comfort and features that these Citroen models offer, such as Apple CarPlay™ and wireless smartphone charging, just to name a few.
Alas, no MCF Hangout would be complete without food, fun and games, which included a buffet spread by Masons at Gillman Barracks, quizzes and a round of Bingo. And being that the event coincided with the Christmas season, many also walked away with attractive Christmas hampers courtesy of Citroen Singapore.
Interested to join in on the fun the next time around? Simply sign up as a MyCarForum Premium Member
here
and stay tuned for updates and invites.