The new Porsche 911 features a wealth of under-the-skin changes to make it even better and more refined than before.
The running joke about each successive new
911
iteration is that they all look the same. And in some regards, that's true. A consistent design language underpins each generation of Porsche's iconic sports car, and the new 992 model very much falls in line.
However, this new generation features a wealth of key improvements, some obvious to the eye, others less so. Taken in totality, these changes make the new 911 more refined, more responsive and safer than before. Here are five important under-the-skin changes that make the new 911 even better than ever.
1. New eight-speed PDK gearbox
A new eight-speed PDK dual-clutch transmission is equipped as standard on the new 992 generation model, offering an enhanced combination of comfort, performance and efficiency. The gear ratios are also new - first through seventh is shorter, delivering more punchy acceleration, while the additional eighth gear is longer to offer greater cruising comfort and efficiency. This also made it possible to use a longer final-drive ratio, which lowers engine speeds in the upper gears further. 
2. Retuned PASM adaptive dampers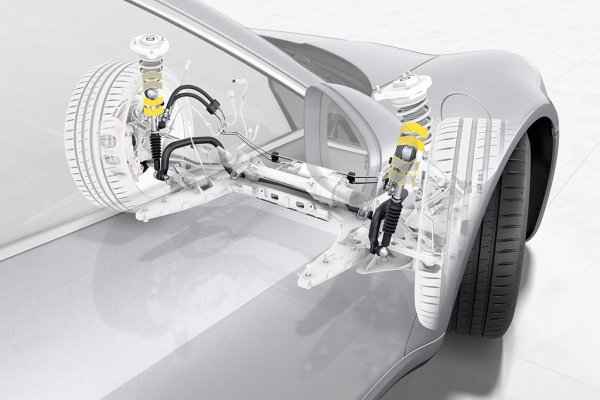 The new the PASM (Porsche Active Suspension Management) system offers precise adjustment of the damping force at any time, delivering awider spread between comfort and sportiness. The revised PASM offers significantly softer shock damping than the previous system, resulting in greater comfort in both the compression and rebound stage. It is also able to act more firmly, which improves roll stability, steering behaviour and cornering grip during dynamic driving.
3. Improved powertrain efficiency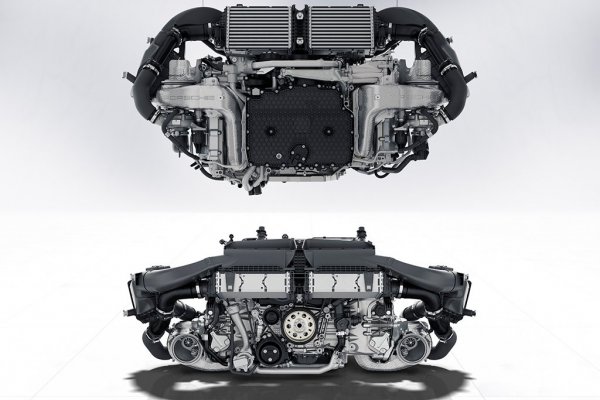 Several enhancements to the powertrain has resulted in additional power and improved efficiency. The new intake system on the two symmetrical turbochargers with larger chamber volumes improves airflow and responsiveness. The two air coolers have also been newly positioned, improving airflow and intercooler efficiency. Additionally, piezo-controlled injectors and an asymmetrical valve lift system contribute to the overall improvement in engine performance and efficiency.
4. Adaptive aerodynamics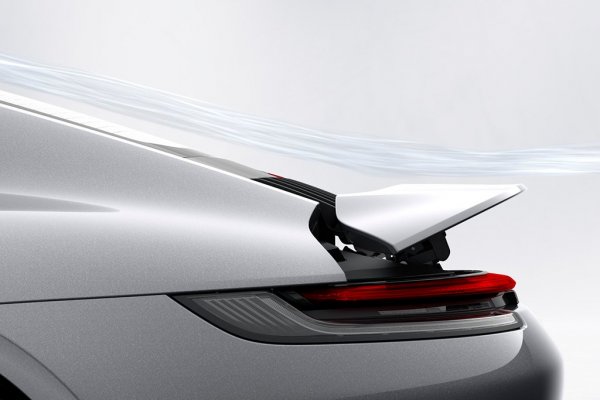 The new adaptive rear spoiler (now significantly larger and wider) improves aerodynamic optimization.  There are three spoiler positions depending on driving mode and situation - retracted (up to 90km/h), Eco (up to 150km/h) and Performance (above 150km/h). Also, the air intake flaps at the front of the car (larger than before) adjust according to driving situation - closed between 70km/h to 150km/h for better aerodynamic efficiency, and opened above 150km/h for optimum driving dynamics.
5. Wet mode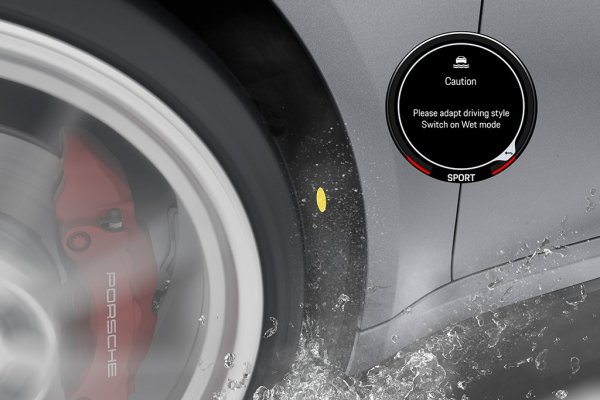 Fitted as standard on the 992 is the world-first Wet Mode. This system uses acoustic sensors on the front wheel wells to detect when the road is wet, and automatically preconditions the car to suit wet road conditions. When activated, the Porsche Stability Management and Porsche Traction Management systems are adjusted to deliver the best possible driving stability, to ensure that the tyres find maximum traction on wet roads.