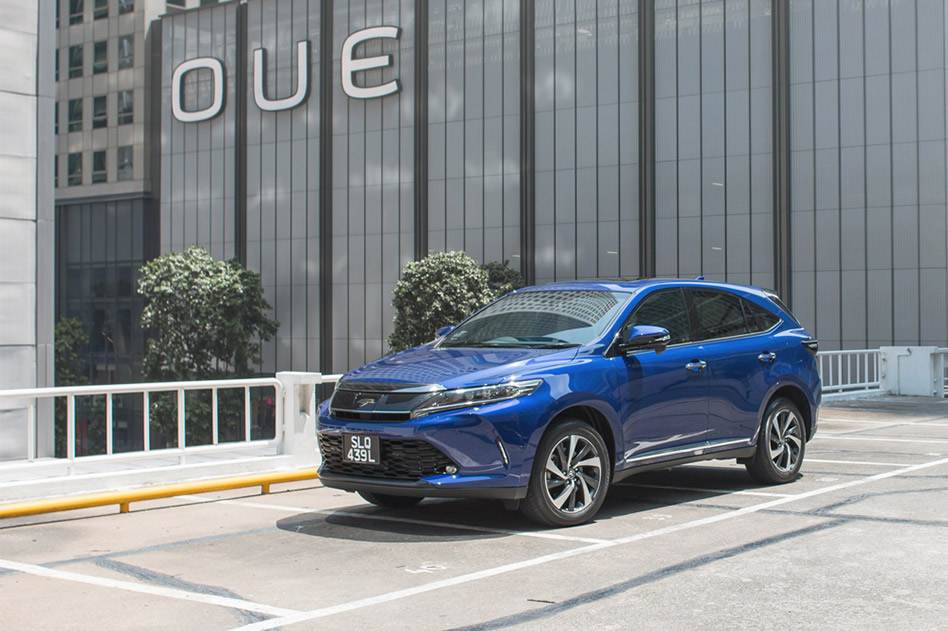 WHY THE TURBOCHARGED TOYOTA HARRIER
IS THE BEST SUV CHOICE
Text: Goh Zhi Xuan
Photos: Low Fai Ming, Toyota Singapore
21 June 2019
SUVs are the common choice these days for their practicality. If you are looking for an SUV, you do not need to look further than the Harrier. Here's five reasons why we say so.
SUV is a hot favourite among car buyers these days, and it is not without reason. Most of them offer practicality with their spacious cabin and excellent visibility due to their raised ride height. But when you are choosing for the SUV to buy, you have to consider other variances, such as the powerplant (an SUV requires a powerful engine to propel its heavy body), comfort, safety and other features that sets it apart from the competition.
With all factors considered, it is genuinely difficult to shy away from the turbocharged Toyota Harrier. Here are five compelling reasons why the Harrier is the best SUV choice for you.
1. Robust and smooth powertrain

The Harrier is equipped with a 2.0-litre twin-scroll turbocharged engine with D-4ST & Dual VVT-IW, delivering 227bhp and 350Nm of torque from low to high revs. The robust engine is mated to a six-speed automatic Electronically Controlled Transmission, which offers a seamless driving experience by anticipating the driving conditions to give the perfect response. This means that while the Harrier is perfect for highway cruising with ample power in third and fourth gear, it is no slouch off the line either, attaining a respectable 0 - 100km/h sprint timing of just 7.3 seconds.

The strong engine makes the Harrier one of the most powerful cars in its segment, outclassing its other Japanese as well as European counterparts. It unleashes more power while still maintaining the class-leading durability and fuel efficiency that Toyota is known for.
2. Total refinement from inside out

While still wearing a Toyota badge, the Harrier is every bit as refined as the other premium luxury marques. From the first glance, the Harrier's stunning silhouette is portrayed by three fluid lines running over the muscular car body, exuding dynamism and a highly refined sense of style. It also features a bold yet understated hidden hawk grille creating a striking fascia that leaves a lasting impression. Vertical daytime running lights and sequential turn signals give the Harrier a refined and modern look. Automatic LED headlamps and cornering lamps with an adaptive high-beam system increase both safety and the presence of the Harrier on the road without glaring other road users.

The level of refinement continues in the cabin of the Harrier, with ergonomic powered seats. You get to choose from Ultrasuede or premium Nappa Leather* for the interior. Additionally, the front occupants also get to enjoy the comfort of ventilated seats*. Perhaps, the strongest suit of the Harrier is the level of comfort and refinement of its ride. It offers a soft and plush ride with a pleasantly quiet cabin - wonderful for driving along peacefully and sensibly.

*Only for Luxury variant
3. Class-leading comfort and convenience

One of the reasons that make SUVs such a popular choice is their practicality from the extra space that they tend to offer. While the Harrier is a mid-sized SUV, it boasts a class-leading cabin space with ample legroom that allows up to five passengers to ride in comfort. Despite the copious cabin space, the Harrier also manages to offer an excellent boot space of 456 litres, surpassing the boot space of most other SUVs in its segment.

The Harrier offers not just space, but also many features that facilitates convenience in everyday usage. For starters, it is equipped with a power back door that opens and closes with the touch of a button, with a built-in memory function that returns the door to the preferred height. It also features a kick sensor which allows you to open the boot with a kicking motion - a feature usually only found on much more costly European offerings. The Harrier is also equipped with a 7.0-inch infotainment system with Apple CarPlay and Android Auto support, ensuring seamless integration of your smartphone. It is also equipped with NANOE air conditioner that cleanses the air in the cabin to keep occupants feeling nice, cool and refreshed. Lastly, the availability of an electric twin sunroof* further enhances the airy and spacious cabin feel.

*Only for premium and luxury variants
4. Unparalleled safety features

Packaged with Toyota Safety Sense, the Harrier is very well-equipped and comparable to many in its class and even a segment above - giving you that extra confidence and peace of mind. It actively prevents the occurrence of frontal collisions, unintended lane departures and night-time accidents. Toyota Safety Sense Package consists of four active safety and driver assistance systems - Pre-Collision System, Lane Departure Alert, Dynamic Radar Cruise Control and Adaptive High-Beams, providing the assistance to ensure a safe journey.

Just as impressive is the all round protection with seven SRS Airbags strategically positioned at the front, side, curtain as well as the driver's knee. There is also Hill Start Assist Control to prevent collisions that may arise from accidental rollback of vehicle while front and rear sensors with reverse camera are also included to aid manoeuvring in tight spaces. With these numerous features, the Harrier is clearly engineered with safety in mind.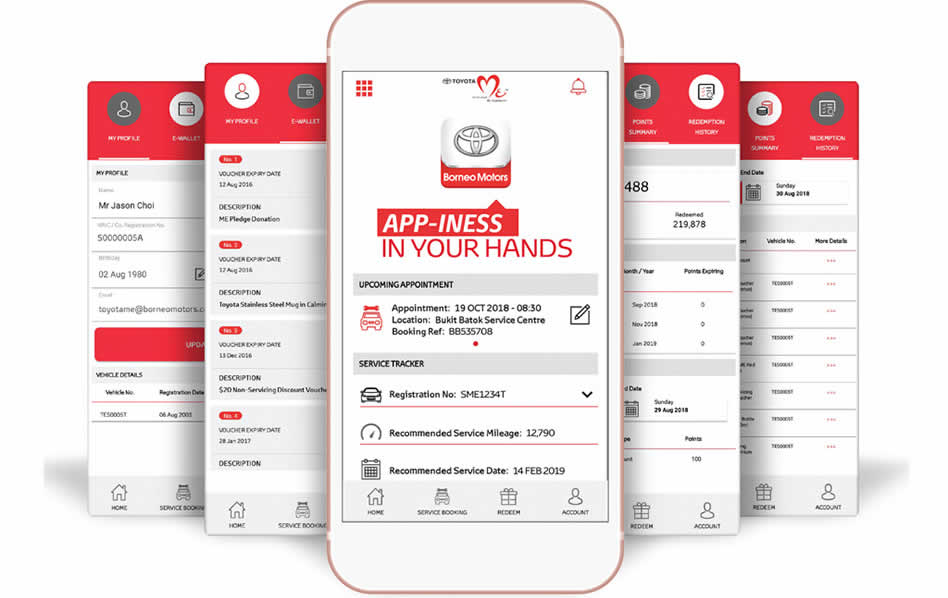 5. Toyota's trademark quality and reliable aftersales support

Toyota cars are known for their quality and reliability, especially in this part of the world where it's usually the default choice for many. With the Harrier, you get to enjoy the same reliability and build quality of Toyota, along with much more features and refinement that put it on par with other much costlier European counterparts. As the made-for-Singapore Turbocharged Harrier is sold exclusively by the local Authorised Distributor, Borneo Motors, you can be assured that you will receive top-of-the-line customer service as well as aftersales support.

With a network of service centres across the island, there are readily available slots for any aftersales support should you require it. With well-trained Toyota-certified technicians to work on your car using only proper diagnostic tools and 100% genuine Toyota parts, you can enjoy a worry-free ownership experience. Borneo Motors also offers 24-hour roadside assistance for its customers in Singapore and Malaysia, allowing you to enjoy peace of mind. On top of all that, there is also a My Toyota app which allows Toyota owners in Singapore to book their maintenance and repair needs with ease and convenience, making the Toyota ownership a much more wholesome and positive experience. Loyalty points are given when the users use the app, which can be used to redeem car servicing or other lifestyle benefits.