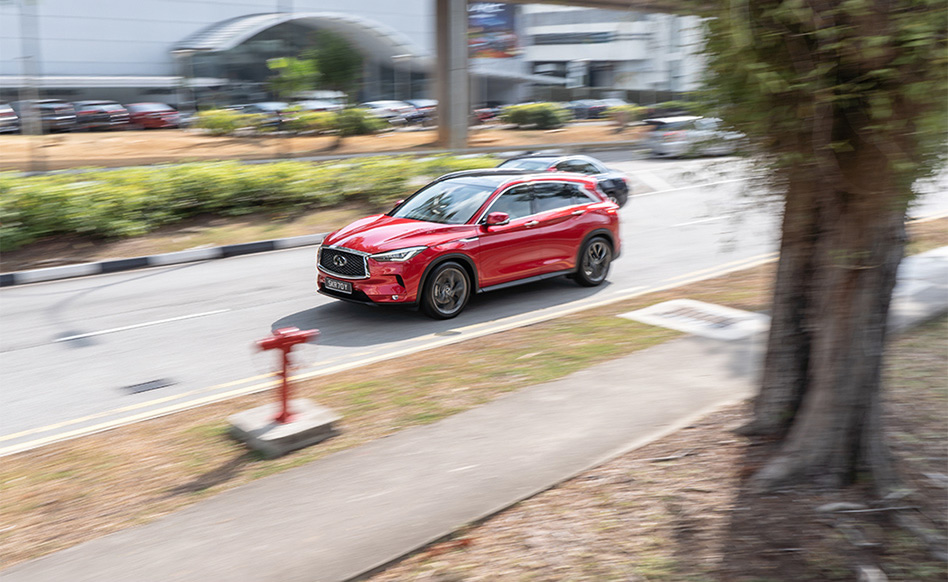 MCF CHECKS OUT THE
INFINITI QX50
Text | Idris Talib
Photos | Low Fai Ming
12 September 2019
The MCF Hangout with Infiniti offered members the chance to experience the all new Infiniti QX50 SUV, with its world's first VC-Turbo engine.
More than 40 MyCarForum (MCF) members gathered last weekend at the Infiniti showroom on Leng Kee Road for the latest MCF Hangout event with Infiniti.
The star of latest MCF Hangout was the
Infiniti QX50
, with its highly advanced 2.0-litre
VC-Turbo engine
.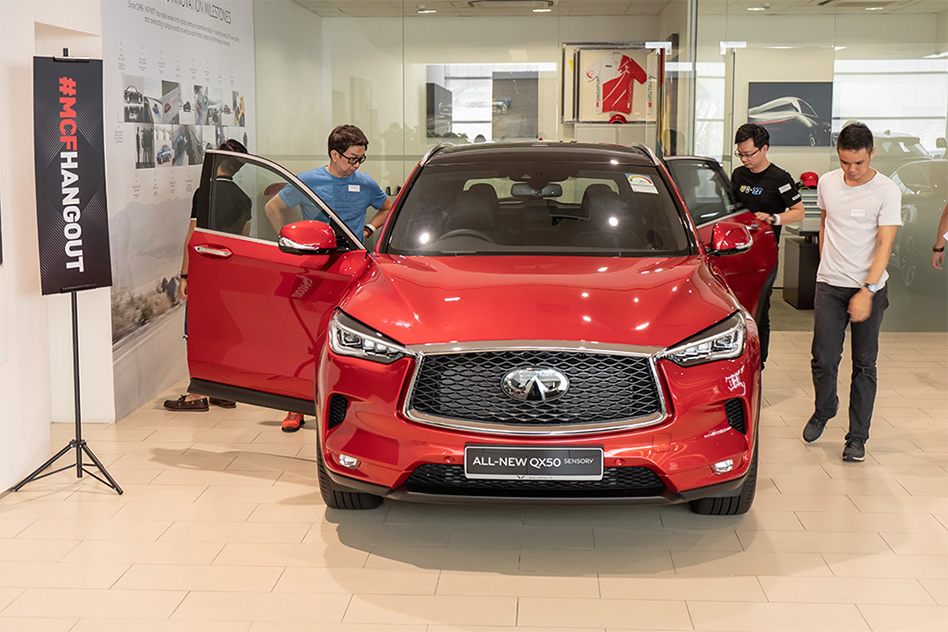 Aside from being a well-established mid-sized SUV, the QX50's VC-Turbo engine variates between different compression ratios on the fly. This allows the QX50 to be fuel-efficient in low-load situations running high compression, but can drop compression to run more boost under high loads.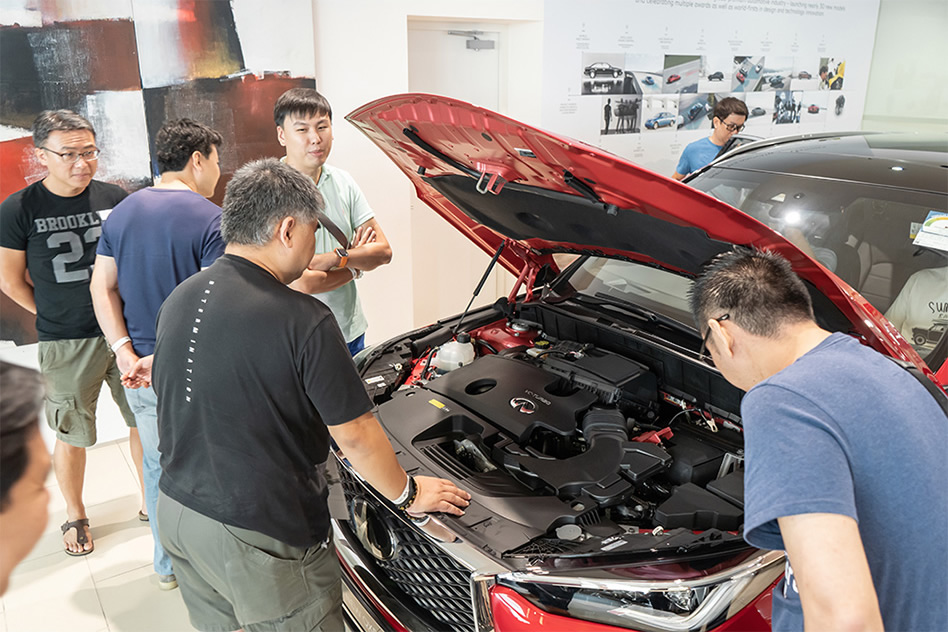 MCF members also had the chance to check out the rest of the Infiniti range, including the
Q50
sedan, the
Q60
coupe, and the
QX80
SUV.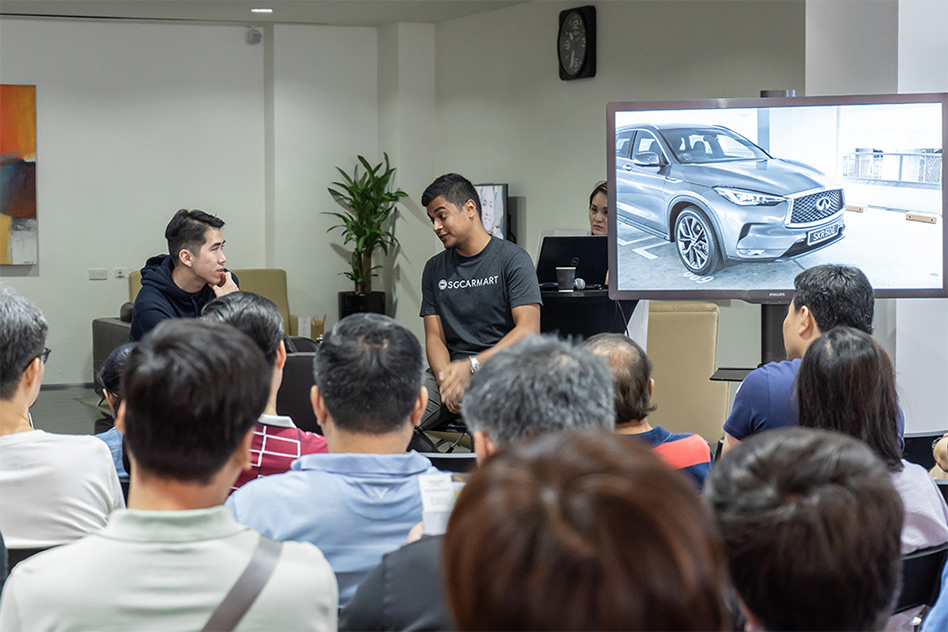 Idris Talib, member of the Editorial Team at sgCarMart, shared his thoughts on driving the QX50. Isaac Tan, Product Specialist for Infiniti, was also present to chat more on the unique features of the car.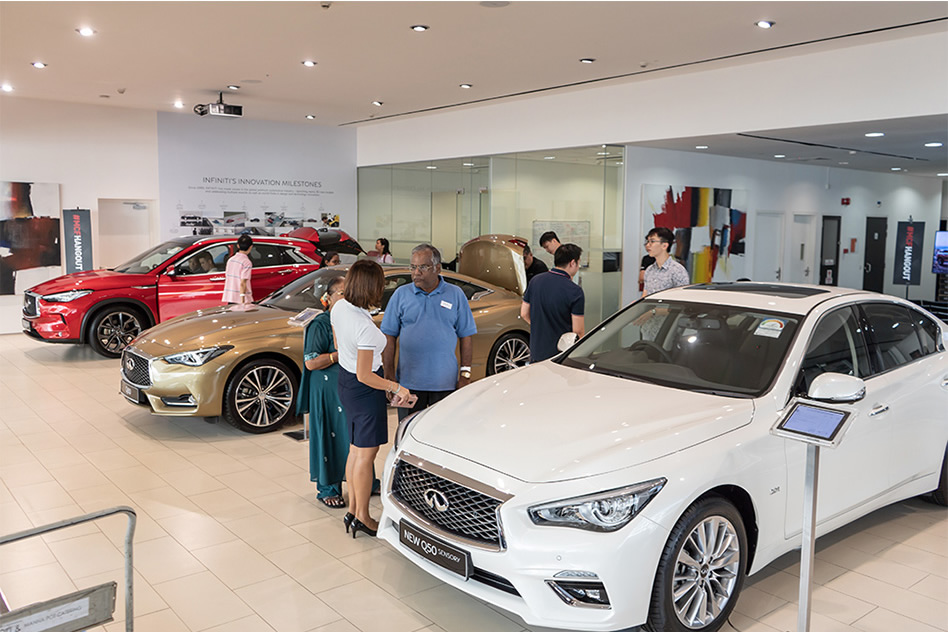 During the dialogue session, Idris mentioned how the VC-Turbo engine offered impressive performance when paired with the Continuously Variable Transmission, yet remained to be calm and composed in normal driving situations.
Isaac then shared how the VC-Turbo engine compliments the CVT. "As the VC-Turbo engine runs variable compression, a CVT transmission is able to provide the best possible gear ratio to match it perfectly."

Also, Isaac talked about the QX50's Active Torque Rod technology that works to cancel out vibration and harshness from the engine bay, by using an active vibration cancelling engine mount.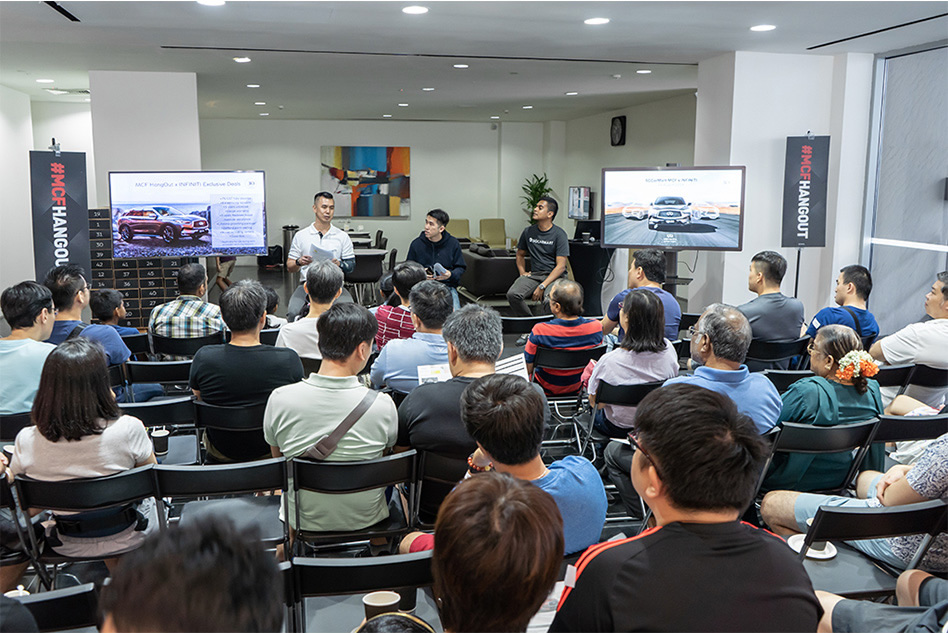 Aside from the QX50's impressive VC-Turbo technology, the Sensory ProACTIVE variant features a suite of safety assistance features such as Intelligent Cruise Control and Predictive Forward Collision Warning.

"What's great about the QX50's safety assistance systems is that it doesn't intervene at every opportunity," said Idris. "Instead, it gently warns the driver by pushing the accelerator pedal upwards, enough for you to take notice."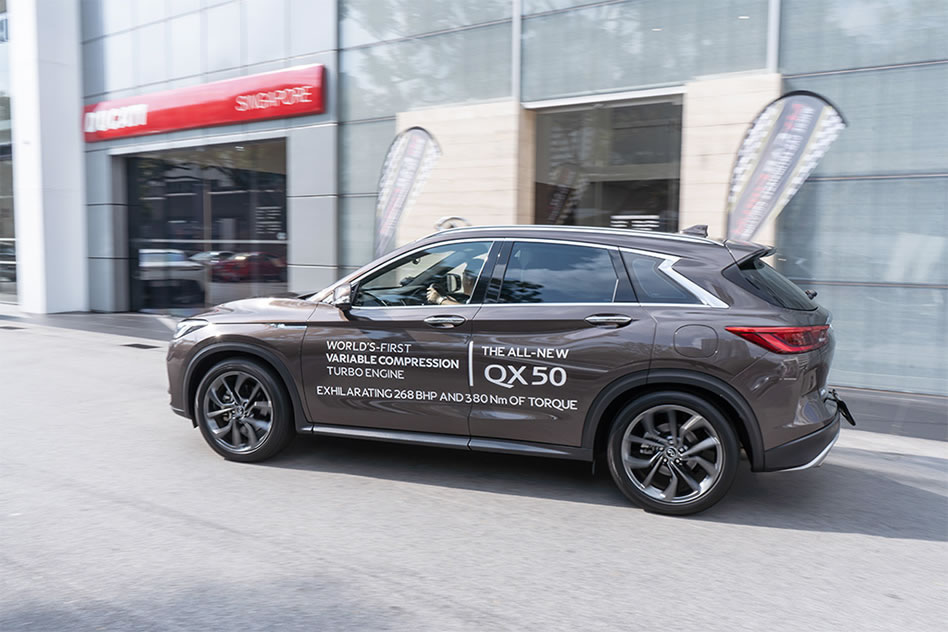 MCF members went out on a test drive with the QX50 to get a taste of the VC-Turbo engine and its various features.
The sharing session was followed by a round of Bingo. Instead of traditional numbers, participants had to match features of the Infiniti QX50 on a bingo card.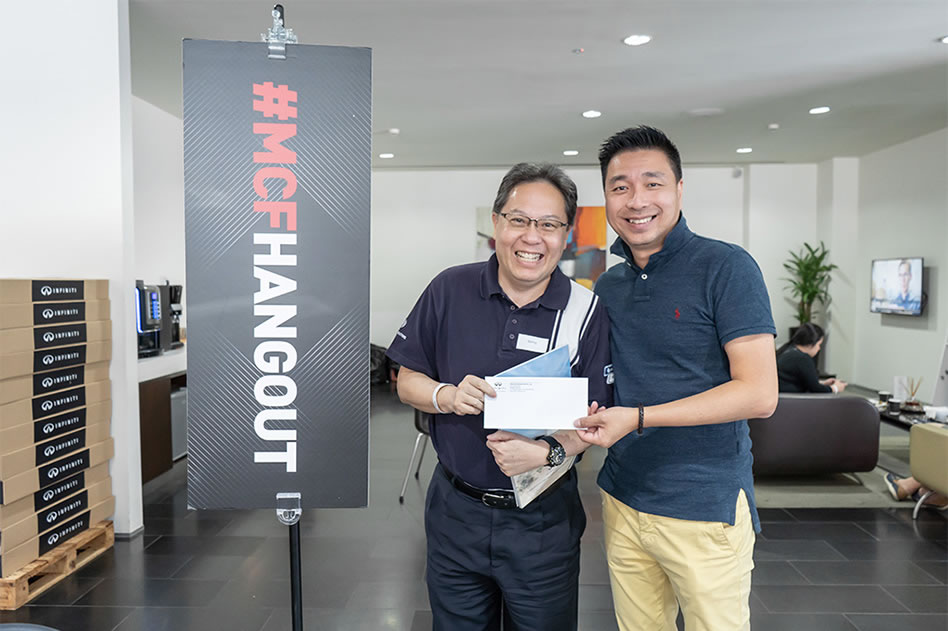 The event ended with three lucky winners walking away with shopping vouchers as well as the grand prize of a weekend test drive with the Infiniti QX50, worth $1,000.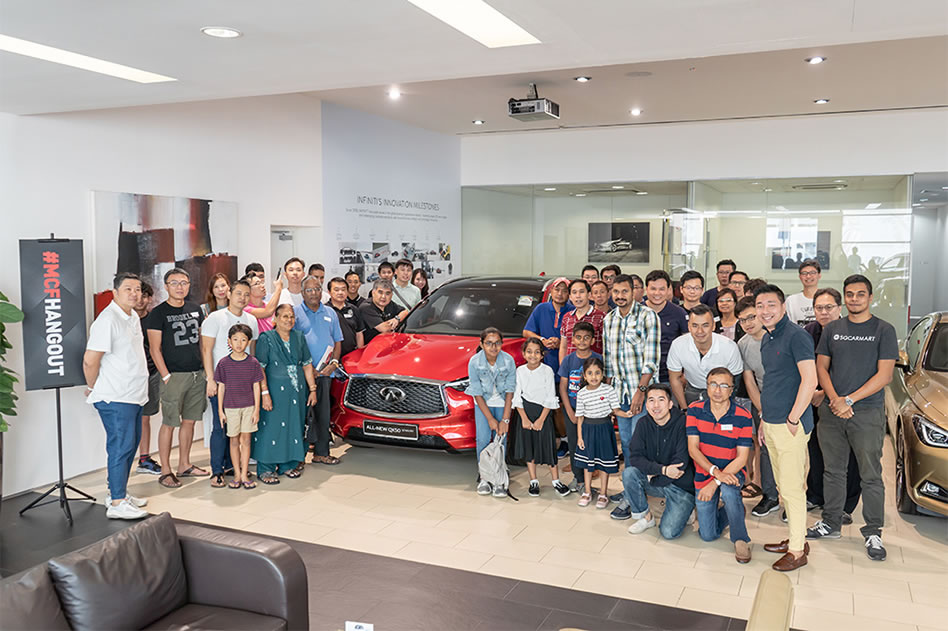 Keen to find out more about the Infiniti QX50? Register
here
to book your test drive today!